Skipper Furnishings to scale up retail footprint
By Nabamita Chatterjee | July 18, 2017
Skipper Furnishings started its journey in the year 1986 in Kolkata with a single store at 5 Russel Street. Today the brand is a prominent name in the home furnishing segment with 26 exclusive stores across the country and is also present through number of MBO's. Shonak Agarwal, Director of Skipper Furnishings shares more on their retail expansion strategy and about creating an engaging in-store experience through innovative visual merchandising and retail décor concept.
Throw some light on your retail models? How are you expanding your retail touchpoints?

Among the 26 exclusive stores, we have 11 company owned company operated stores and rest are franchisee. We will be adding three more stores by the end of 2017, one in Raipur, one in Howrah and another in Lucknow. So by the end of this fiscal there will be 4-5 addition in total.
Tell us about the retail design strategy of your stores?
Firstly we allocate or demarcate specific areas for our each individual assortment which is so varied and use internal branding to showcase the uniqueness of that range. Also we portray the story behind Skipper little bit as well. But the most important element is our mock rooms or the window displays which we create and through this help or customers visualize how they can create a new story at their home space while having a mix and match with all our products.
You plan to expand retail presence in tier II cities, what has been the response from these towns?
With the disposable incomes going up in the tier II cities, people from these cities are spending a good amount of money for decorating their homes and the need for quality products are increasing. For example we are present in Howrah city in the Forum Rangoli Mall and now another one which we will launch is in Raghav Plaza. This shows how these cities are giving a steady growth in retail.
Are you planning any new retail formats?
By the end of this FY we will launch our flagship store in Topsia, Kolkata which will have a complete novel concept and it is going to change the definition of home décor stores for Skipper altogether. It will be first of its kind studio or experience centre having our premium ranges only and the entire concept will be shared with the customers with the presence of architects, thus it will be more project based retailing.
What has been your average growth rate? Where do you see Skipper Furnishings in next 5 years?
We have been steadily growing at the pace of 15-20% yoy. We have been one of the first player in this segment to set up organize retail chain for such category and we wish to set up new stores in the other zones like west and north. So far our major focus has been east region as we are headquartered here and thus we have covered majority of it, also in south region we are present with 4 stores. By next five years we will be adding around 30 more stores to our exclusive retail network.
Related Viewpoints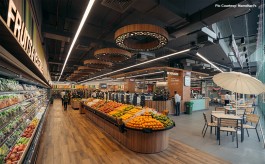 CEO, Namdhari's Group
Can retail bridge the gaps in organic food eco-system?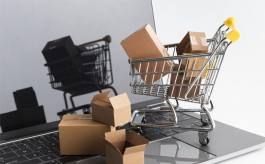 Co-founder & CEO, Ace Turtle
"A good omnichannel strategy will help redefine operations & deal with unforeseen challenges efficiently"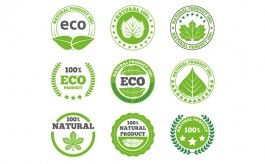 MD & CEO , Arrow Digital
"Most brands are eager to adopt green technologies but lack the information"