'Social media advertisements are the new newspaper ads' : Kuldeep Singh
By Mohit Manghani | June 26, 2020
For retailers, Lockdown has been a time to rethink their marketing strategies and prepare plans to serve post-covid shoppers. The good news is, companies who have embraced change, put a real focus on innovation, and stayed in lockstep with consumers are moving much faster, leaving once-competitors in the dust.

In an exclusive chat with Retail4Growth, Kuldeep Singh, Managing Director, San Frissco, a menswear footwear brand, shares challenges of footwear industry and how shoe manufactures can help revive demand for post lockdown shoppers.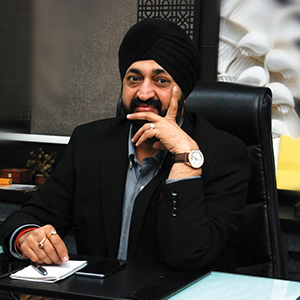 1) What have been some of your key observations with regard to shoppers during lockdown? What kind of shopper trends can we expect going forward?
Our shipments were put on hold when the lockdown was initiated, & we assumed most of the orders will be canceled by the time shipping is resumed, surprisingly no such thing happened. Since we resumed shipping operations, we have observed, our order number is the same as they were before corona but there is definitely a shift in the shopping pattern of the consumers. The increased number of sales of slippers and sandals is a clear indication of that. Talking about the shoe industry we believe sliders and sneakers are the next big thing.
2) What do you think are the biggest challenges for the footwear industry today? How are you coping with these issues?
Business is not the same for any of us after being in the lockdown for over 3 months.
We as a brand have always believed in valuing our human force over profits although the situation we're in is twice as challenging as it is with the difficult economic situation. That said our staff has been extremely cooperative as we did a 30% salary cut after unlock one was announced. With a change in the working hours and so many precautions to be looked out for working in itself has become a challenge.
For most factories like ours, the entire labour force is not local and some of them with their special skill set cannot be replaced easily. It would probably take around 15-20 days for those who have gone back to their villages to return which is another issue as it is not safe for them to step out and come in contact with the rest of our human force before being quarantined for another 10-15 days.
3) Studies have already pointed post-lockdown shoppers would be wary, vigilant and more focused towards buying essential goods. What do you think manufacturers/suppliers employ to revive footwear demand in such a period?
The uncertainty of the situation is such that people with a limited amount of resources available will most definitely not spend their money on any non-essential items even if they are on a flat 50% off
According to me it is a struggle to survive for all non-essential manufacturers, suppliers and retails as the demand and supply may take a quarter or more to revive.
4) Do you see any change in consumer profile and behavior with regard to online-offline shopping?
With the havoc and panic that came along with Covid outbreak in our country its a long way back to being normal. Most people may not be very comfortable going to shopping malls and retail stores whereas shopping being the new therapy it is next to impossible to not buy anything for 6 months straight. This is why E-commerce is the Future of retail & social media advertisements are new newspaper ads.
5) Do you see a greater reliance on technology solutions and solution providers going forward on the part of brands and retailers?
Definitely. We as a brand foresee our website www.sanfrissco.com as our future and to provide a smooth and satisfactory shopping experience to our customers we have already started investing in software and other technological tools to stay ahead of the market.
Related Viewpoints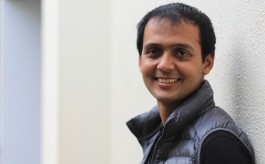 Founder, figments EXPERIENCE LAB
2021 will see the birth of monochannel: Harsh Manrao, Founder, figments EXPERIENCE LAB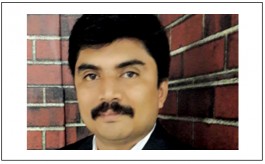 Managing Director, Tranz vm solutions
Retail brands will pickup and 2021 will see a new dawn again: Siby Varghese, Managing Director, Tranz vm solutions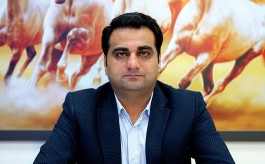 Director, GV Display Solutions
Brands that refrained to spend in 2020 have frozen a good amount for investment in 2021: Shreesh Sharma, Director of GV Display Solutions