'Successful retailers know that location intelligence is as important as business functions'
By N Jayalakshmi | December 03, 2021
In an interaction with Retail4Growth, Tim Shaw - Director - Market Planning, GapMaps, shares his insights on how location based intelligence can help retailers reap rich business returns.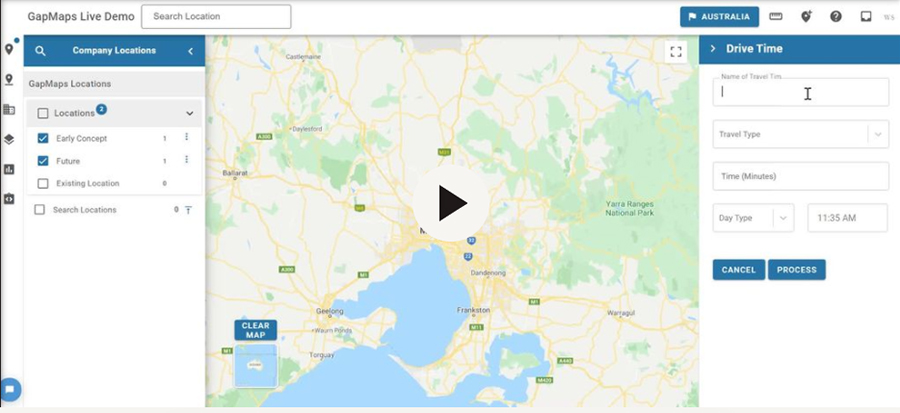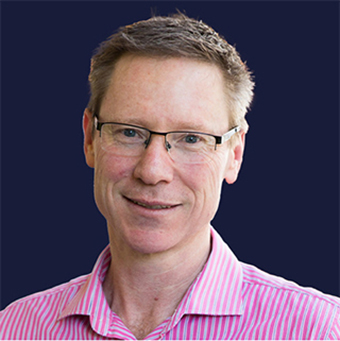 To start with, could you tell us more about GapMaps and how its solution works?
GapMaps is cloud based location intelligence and data mapping tool that provides accurate, up-to-date and validated information around locations retailers are canvassing for their stores. We do it in a way that allows them to visualise competitor locations, resident, worker and consuming class populations right down to the micro level so network planners can make faster, smarter and surer decisions when planning their store opening, closing and growth strategies.
GapMaps Live has the fastest and most comprehensive data location intelligence visualisations available in one simple platform. We're in 21 countries, with more than 500 clients around the world, we've been in operation since 2013, and we pride ourselves on the quality of our data.
What are some of the ways in which retail brands can best leverage location intelligence planning?
Location Intelligence planning enables brands to set and refine their network distribution strategies using high quality, granular and current data. Retail consumer shopping behaviours are continually changing, and this has been particularly evident during this COVID period. Successful businesses need data and insight that enables them to respond and anticipate these changes with an optimally located retail network with store formats, location types and channels to market that provide convenient shopping experiences for customers. Retail brands can now use a blend of digital and traditional data sources to determine the optimal size of their network that provides ready access for the customers whilst minimising the cannibalisation that occurs when too many stores are built within a market.
The granularity of digital data means that demographic insights are possible for retail stores with the smallest of catchment areas. Even café catchments, which are typically no larger than a radius of 250 metres (or a walk-time of a few minutes), can now be assessed to determine the count of residents (by SEC grouping) and the count of workers as part of a location feasibility process.
Would it be possible to list down the ROIs for a brand looking to invest in location intelligence?
The ROI on high quality location intelligence insights and processes is enormous. All large retailers have experienced the cost of getting a location decision wrong – the lease commitment, the fit out expense, the operating losses and most importantly the distraction to the business that's caused as the business has to deal with the under performing location.
If a businesses' location intelligence processes avoid just one poor location choice in a 12-month period the Payback is immediate and the ROI will jump straight to triple figures. The flip side of getting a location decision wrong is of course the strength of the cashflow that comes from the top performers in a network.
Excellent location intelligence processes require the combination of high quality data insights and strong business capability to apply the insights to business decision making. Successful retailers recognise that location intelligence and market planning is just as important as business operations, logistics, finance, marketing and other core business functions.
What are some of the key trends you are noticing when it comes to how your retail clients are using location based data?
We're seeing larger global groups increasingly invest in market planning and location feasibility processes. As the quality and availability of location data and insights increase, so does the opportunity for forward thinking retailers to capture a competitive advantage by developing location planning and feasibility processes that are better than their competitors. This requires not just an investment in the data and platforms but also the human resource required to integrate those insights in the company strategy and decision making processes.
A key trend evidenced through Asia has been the growth in the delivery sector. Many of our clients in the QSR and Café sectors are now assessing the catchment potential of a new (or existing) location not just for the in-store and take away potential but increasingly the delivery potential. This trend towards delivery is not just a COVID phenomenon - it was happening before COVID, but the pace of change has accelerated and few expect a return to pre-COVID delivery demand.
Many small format retailers are also critically examining their presence in shopping malls. That isn't to say they won't invest in new shopping mall locations, but they are becoming increasingly selective. Careful analysis of mobile device data is enabling the creation of insights that describe in far greater depth how shopping malls attract and service their customers. Until recently retailers have assessed the potential of a new shopping mall location by considering the floor area of the mall, the brands that might be present and the catchment population and demography within a primary and secondary catchment. Those factors will always be important, but they can now be complimented by insights relating to shopping mall customer visitation patterns.
Any new plans for the Indian market?
We see enormous potential in the Indian market. We're continuing to invest in our people to further expand the insights we provide, not just in the large cities and large states but pan India.
In keeping with the dynamic sector in which we operate, in India we'll be creating many new and powerful insights through 2022 for our clients:
A new cloud-based platform which is faster and easier to use
Retail spend catchment forecasts for grocery, QSR, Café and other major retail categories
Retail hotspot analytics combing mobile device movements with retail points of interest (POIs) to pinpoint suitable locations on the high street
Pan-India data coverage from the largest cities to the smallest towns and villages
Related Viewpoints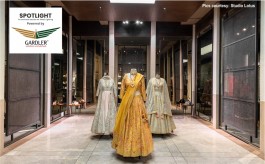 Team Lead , Studio Lotus
"It is a common misconception that the brighter the store, the better it looks"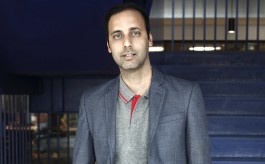 CEO & Co-founder, ShopX
"Traditional retailers are adopting appropriate digital initiatives to compete in a new environment"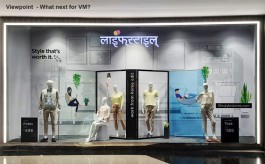 VM Head, Lifestyle International
'VM's need to be connected with the changing demands & challenges'