'Supplier partnerships are integral to delivering sustainable shopping experiences'
By N Jayalakshmi | September 25, 2023
Vishal Chaturvedi, Vice President, The Body Shop - Asia South, shares with Retail4Growth, his insights on some of the emerging new dynamics in the offline store experience, including the trend of workshop stores, in this exclusive interaction. Read on…
To start with, can you share an overview of your retail presence in India? How important is India as a market to the brand - The Body Shop?
India is one of the key markets for The Body Shop globally. We are committed to continuous expansion and innovation in the Indian market, boasting a network of 200 stores across 75 cities in the country.
Our vision for growth is ambitious yet purposeful. By 2025, we aim to expand to 50 additional cities. This expansion will bring our products and values to new communities and enable us to contribute to their well-being through our offerings.
Our experience in various metro cities has shaped our strategy. We've achieved a significant level of maturity in some metropolitan regions, where we've established a remarkable footprint of 200 stores. As we look ahead, we're concentrating on expanding into Tier-III and IV cities, recognising the potential and demand for our products and values in these locations.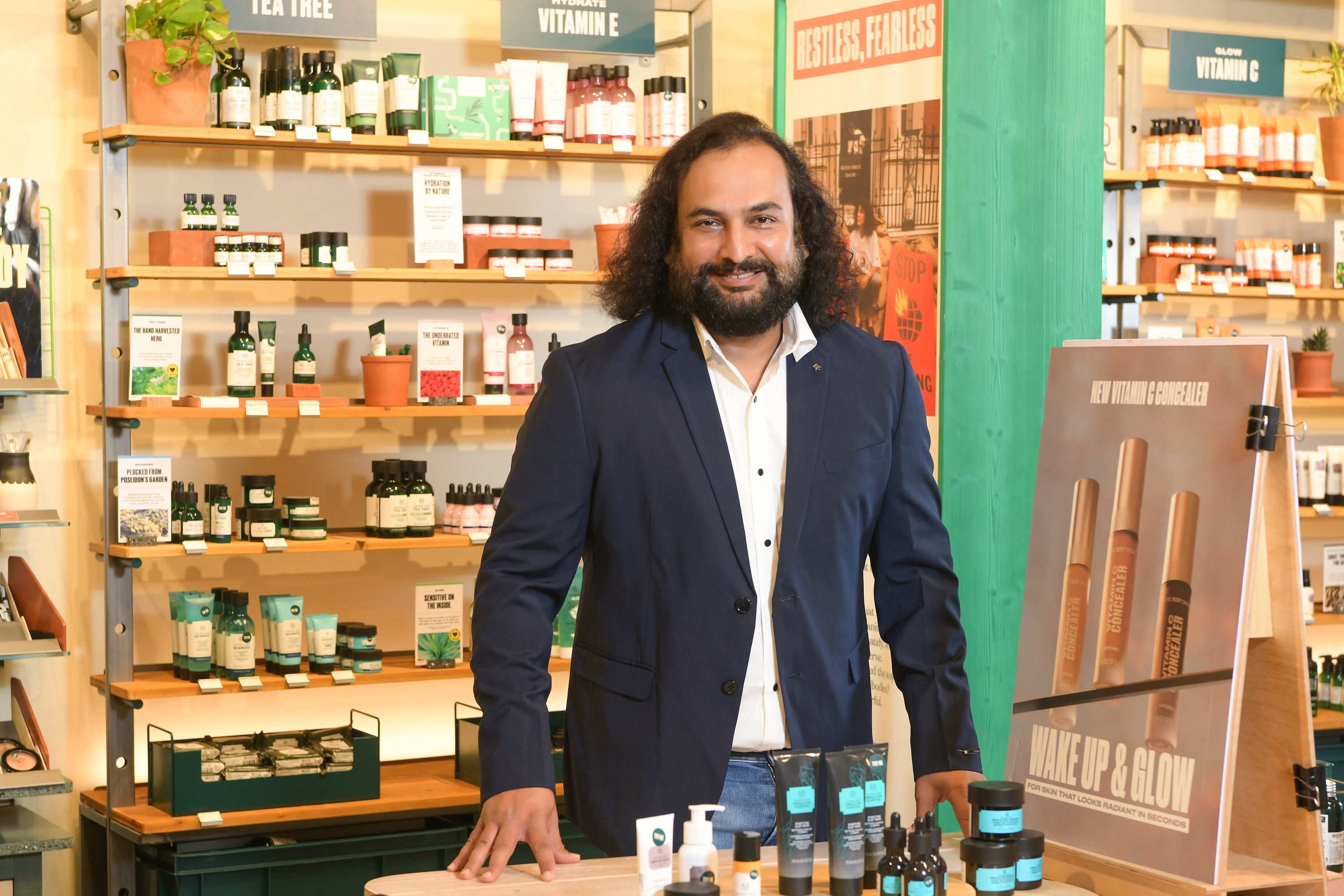 In line with our mission to positively impact both people and the planet, we are dedicated to opening at least 30 activist workshops annually. These unique stores will empower customers to easily recycle their beauty product packaging, fostering a more sustainable approach to consumption.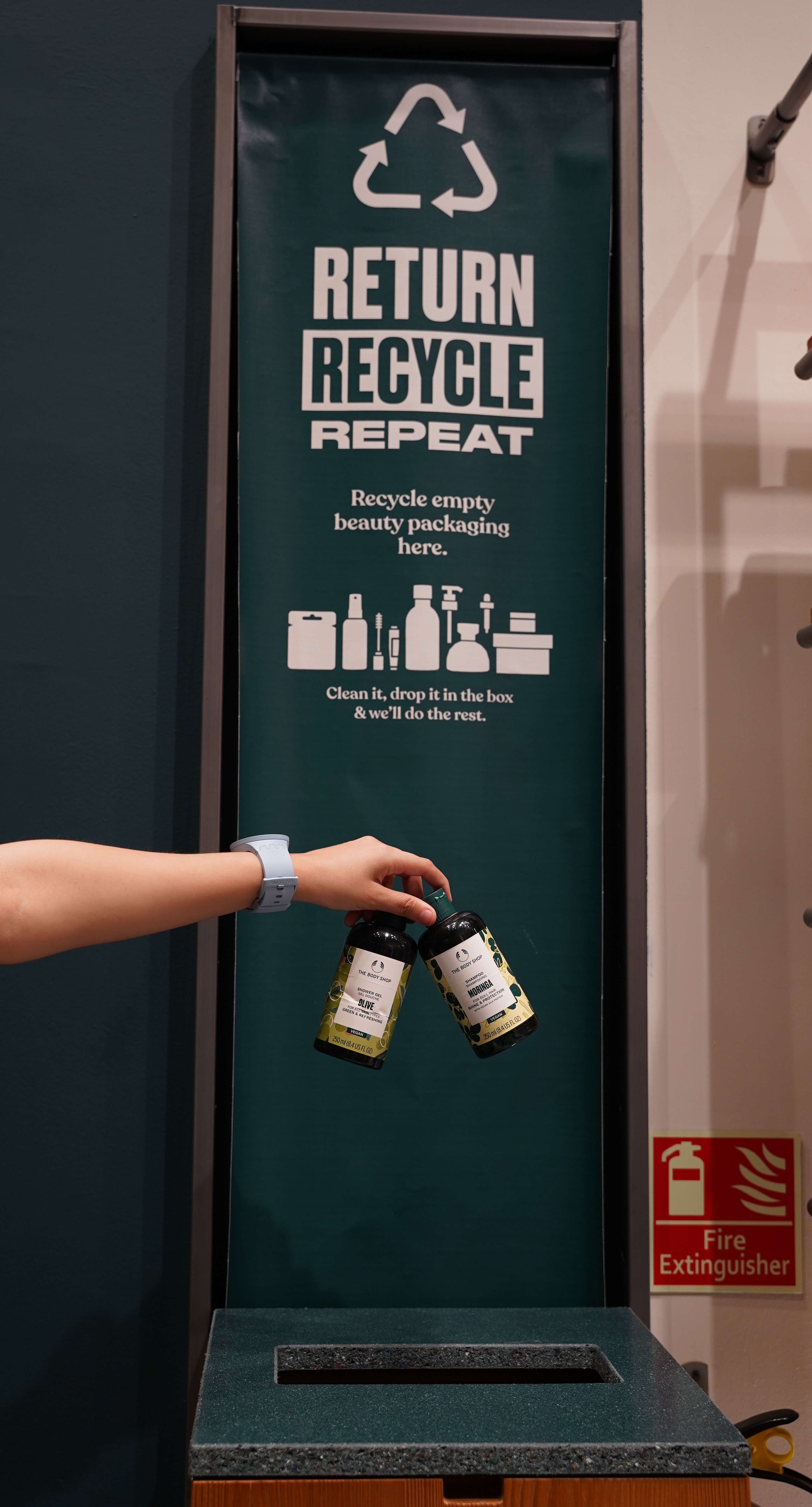 In India, are there specific markets that you are focusing on?
While we have firmly established ourselves in major metros and mini metros, with a notable presence of 14-20 stores in each major city, our sights are now set on tier 2 and tier 3 cities.
The Body Shop's presence in metros and non-metros is significant. While we have around 14-20 stores in each metro city, we are well established in non-metros like Mysore and Jaipur. We recently opened stores in the Northeast region in cities like Itanagar and Imphal, and further extended our presence to Rourkela, Amravati, and Vasai.
Any observations on how shoppers are evolving in this category? Do you see offline stores playing a definitive role in establishing a connect with them?
We recognise the evolving landscape of shopper behaviour within our category and the pivotal role that offline stores play in fostering meaningful connections with our customers. The concept of omnichannel has emerged as the guiding principle that shapes our approach, particularly in response to changing algorithms and the post-COVID dynamics.
Reflecting on this journey, it's noteworthy that prior to the pandemic, our business composition was predominantly tilted towards retail, with a distribution of 90% through offline channels and 10% through e-commerce. The landscape has now undergone a significant transformation, with the balance shifting to 75% offline and 25% online. This shift isn't just about numbers; it underscores the seismic change in consumer behaviour that has unfolded over time.
The role of offline stores in establishing a connection with our customers remains irreplaceable. They serve as a pivotal bridge between the digital and physical realms. They facilitate seamless transitions between online research and in-store experiences, offering a holistic shopping journey that transcends individual channels. This synergy enriches the overall customer experience, fostering loyalty and trust.
Offline store design and experience are evolving today. How do you see them contributing to the brand's business objectives, especially in this category?
Store design and the overall retail experience have an impact on any brand's business objectives, particularly within our unique category. Human beings are inherently social creatures, finding vitality and inspiration through interaction. Our retail experience goes beyond mere transactions; it adds a unique dimension to people's lives, fostering connections and experiences that resonate long after the visit. This philosophy underpins our decision to transform our stores into Activist Workshops, spaces where our brand's activism truly comes alive.
With this approach, we are embarking on an exciting journey to launch approximately 30 more Activist Workshop stores annually. These are experiential spaces that allow The Body Shop's customers to explore and discover how they can be a part of its Changemaking concept, creating a positive impact on local communities and the environment. These stores reflect the brand's sustainability DNA and use the concept of sustainable fixtures crafted from reclaimed wood and recycled plastics. Additionally, the RRR (Return, Recycle, Repeat) in the store enables the customers to easily recycle packaging from personal care products like tubs, tubes, bottles, and pots. The brand's local partners repurpose these containers, ensuring minimal waste and a positive environmental impact – a simple yet impactful way for individuals to contribute.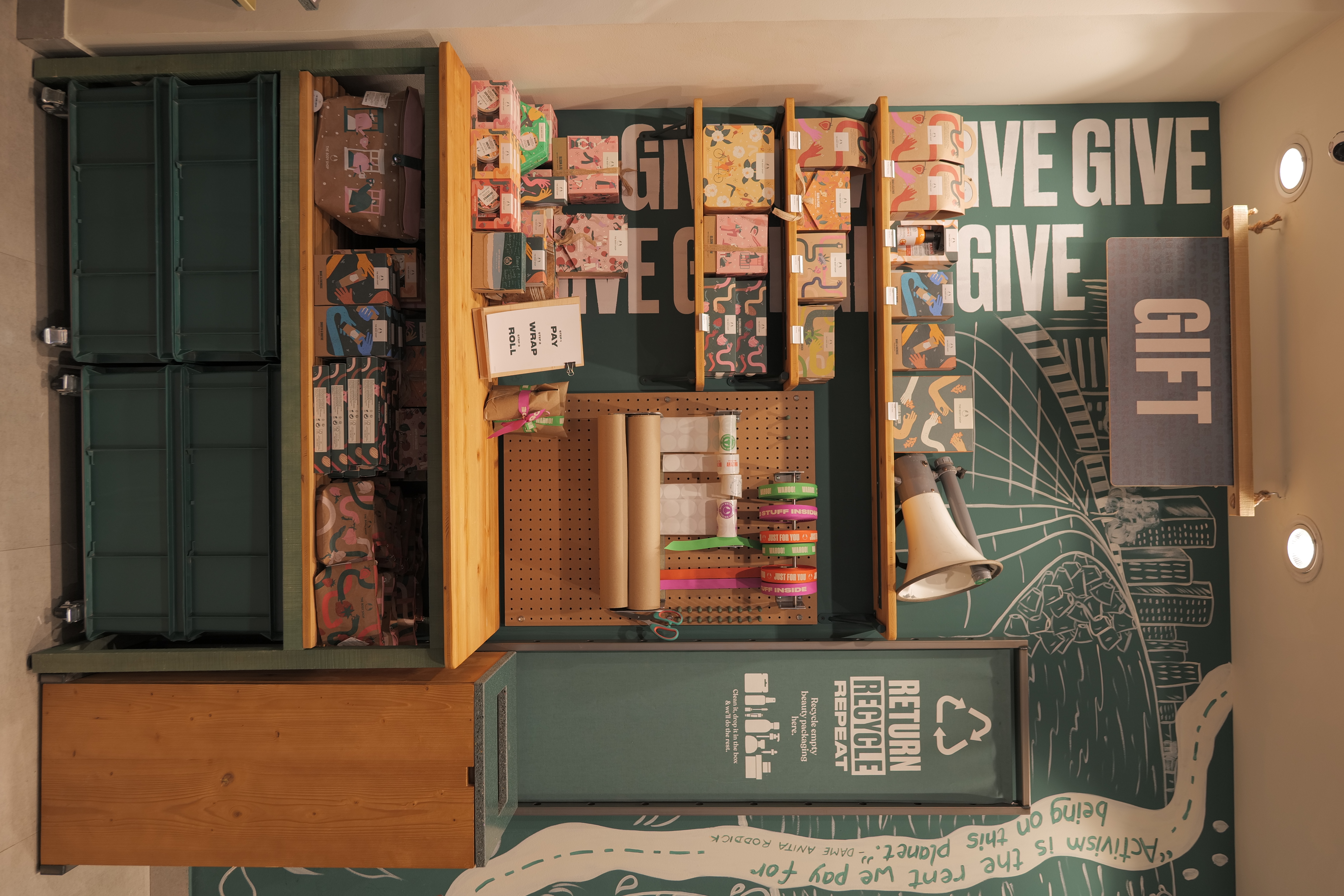 Specifically, how important do you think are front-end store elements like store fixtures/ fit-outs in enhancing the overall store experience? Also, when it comes to fit-outs, do you have a specific approach in place in terms of the design, materials, etc.?
We are deeply committed to fostering a unique and impactful retail environment that aligns with our brand's ethos and values. Our approach to fit-outs is a reflection of this commitment, emphasising sustainability, ethical choices, and a holistic experiential design.
One key aspect defining our approach to fit-outs is our emphasis on sustainable and eco-friendly materials. We've returned to our roots, upholding our identity as an ethical and environmentally conscious brand. In line with this philosophy, our Activist Workshop stores boast sustainable store fixtures crafted from reclaimed wood and recycled plastics. By choosing these materials, we ensure that our stores contribute to a better shopping experience and demonstrate our unwavering commitment to responsible sourcing and reduced environmental impact.
Furthermore, our dedication to sustainability extends to every facet of our store design. For instance, the worktop surfaces within our stores are crafted from 100% recycled materials. These materials, which would otherwise end up in landfills or oceans, find new life as essential components of our store design. This aligns with our mission to reduce waste and adds an element of authenticity to our stores, reflecting our brand's core values.
When it comes to the overall store design, what draws the would be the key focus areas in terms of spends? Do you see spending on in-store elements like fixtures, etc., going up in the immediate future?
When considering spending on overall store design, it's essential to prioritize enhancing the overall consumer journey rather than fixating on allocating the highest budget to a specific element. Today's retail landscape extends beyond physical fixtures and embraces a holistic approach. The consumer journey is enriched by elements like digital screens and interactive touchpoints, which bridge the gap between the physical and digital realms, offering personalized experiences.
One noteworthy trend in store design is the emergence of workshop stores. These stores serve as real replicas of an ideal consumer journey. Workshop stores meticulously plan layouts, ensuring that every aspect, from skin to bath products, is relevant and engaging for customers. They emphasize digital integration, using screens and touchpoints to provide information, recommendations, and a seamless shopping experience.
As for future spending trends, investment in in-store elements like fixtures and digital technology is expected to rise. The exact percentage increase varies by industry and strategy but will likely be significant as retailers focus on creating immersive, customer-centric shopping experiences.
Partnership with suppliers of store solutions like fixtures is very critical in the success of retail plans, right? What is your approach to these partnerships - in the way you evaluate these suppliers and collaborate with them?
Absolutely, partnerships with suppliers of store solutions, such as fixtures, are critical for the success of retail plans. Our approach to these partnerships is characterized by a stringent supply chain selection process, prioritizing vendors who are B Corp certified and align with our sustainability values. Everything, from fixtures to other store components, undergoes a rigorous evaluation and selection procedure to ensure they meet our high standards.
In the Indian market, we face unique challenges, but we take great pride in our commitment to sustainability. Every item within our stores is reprocessed, recycled, or reused, contributing to an eco-friendlier retail environment. As we plan to position our stores and enhance the customer experience, our expectations from suppliers evolve. We expect them to share our sustainability goals, adapt to our changing needs, and collaborate closely to create innovative, environmentally-conscious solutions that align with our brand values. These partnerships are integral to our mission of providing customers with a sustainable and enjoyable shopping experience.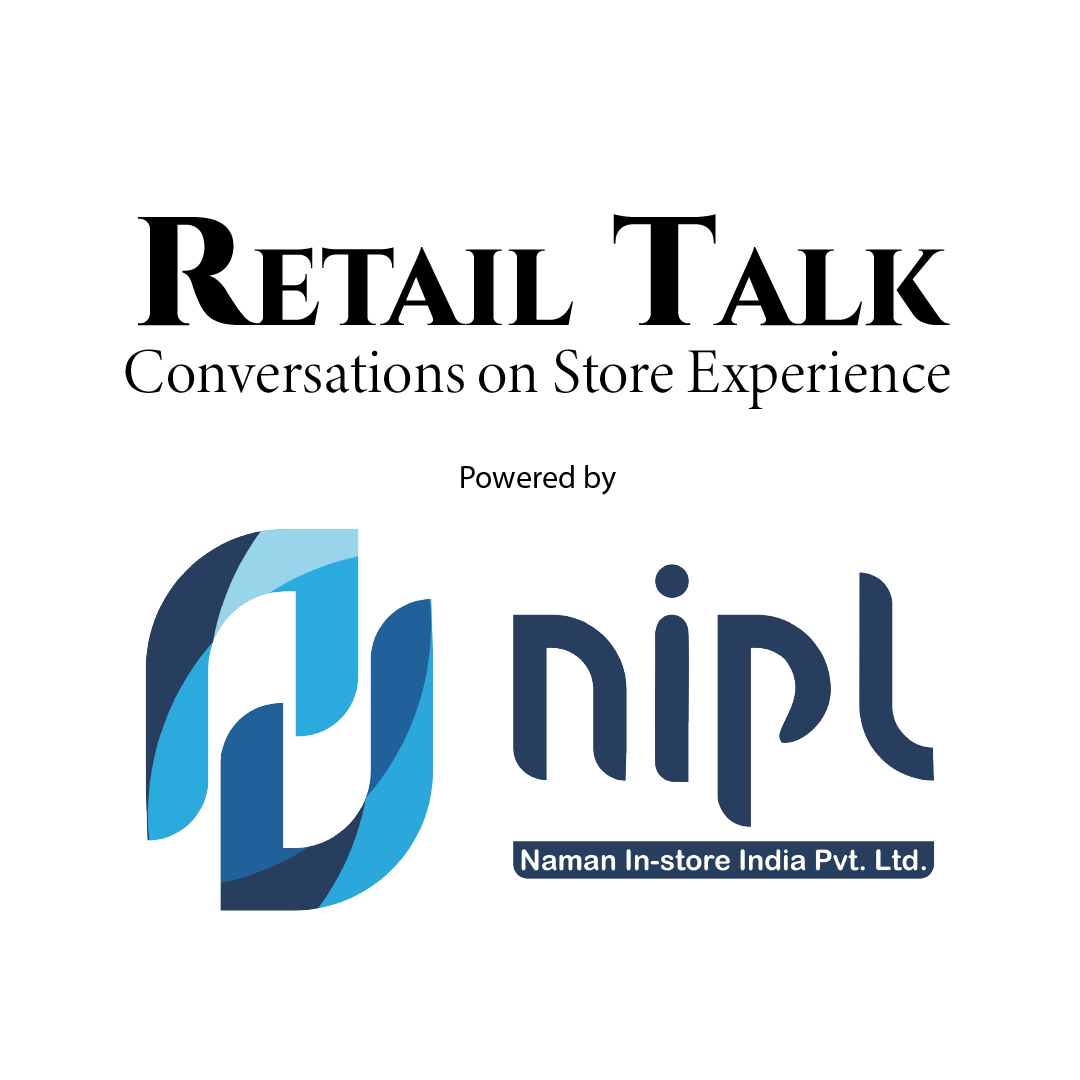 As a retailer, what are your top challenges today when it comes to store expansion/rollout?
As a retailer, our top challenges in today's landscape when it comes to store expansion and rollout primarily revolve around real estate costs. Beyond just the cost of fixtures and other store components, a substantial portion of our resources and strategic planning is channelled towards securing prime locations. The growing costs of real estate and rental spaces present a recurrent challenge, often making potential expansion opportunities financially unviable.
The cost of operating physical retail has significantly escalated, and the competitive landscape has intensified. However, we as a brand always look at the places that cater to our customer needs. This fierce competition means that even when potential locations hold promise, there's a constant concern about whether they will yield a return on investment. Thus, the decision-making remains centered on providing the best for our customers while ensuring commercial viability.
Related Viewpoints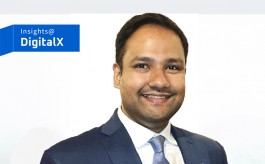 Founder & CEO , LOCAD
"Advertisers today recognize that embracing tech-driven solutions is essential"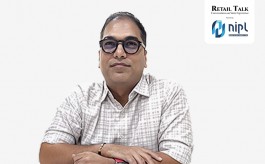 Principal Designer, Shravan Design
"Creativity is about working around limitations"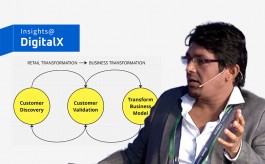 CEO, Digital Tranzform Pvt. Ltd.
"Technology is a medium like clay that can be crafted & shaped into profitable solutions"