Sustainable Retail: Myth or possibility?
By N Jayalakshmi | April 24, 2023
Another 'Earth Day' just went by (April 22), and as expected, there were declarations, plans and new goals set by brands across industries, expressing their environmental responsibility. But are these mere tokenism or do they really promise an eco-friendly future? More importantly, what does it mean for the retail industry?
It's not surprising that 'Earth Day' has assumed greater significance in recent times. Having continuously taken our natural environment for granted, we seem to be suddenly waking up to the price we will have to pay (or already paying) for our callous indifference in this aspect. The result is a desperate scramble to make amends. Commemorating a day for 'Mother Earth' and ostensibly renewing our vows to be more environmentally friendly might just be the tip of it.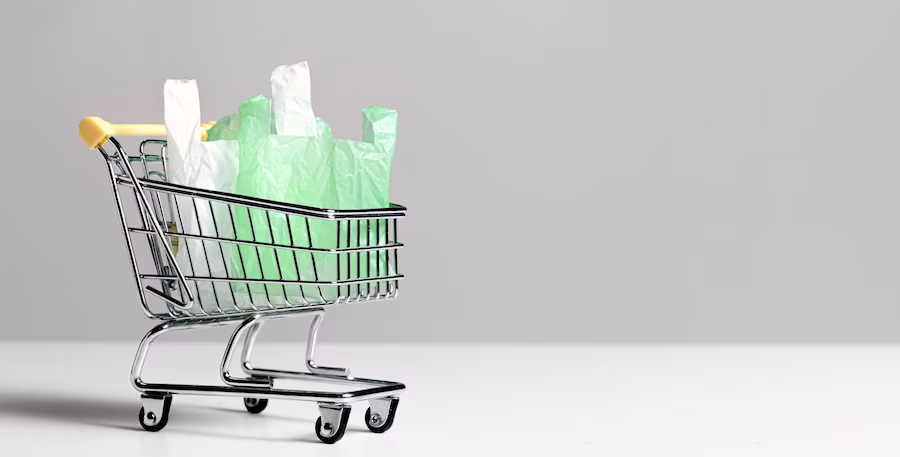 Tokenism or commitment?
No doubt, governments and corporates have take some steps and announced initiatives that are perceptibly in line with a green future - whether it is a city turning off its lights as a symbolic gesture or brands announcing their sustainability initiatives. Fashion retail brand Aditya Birla Fashion and Retail Limited (ABFRL), recently announced that it was partnering with 1M1B (One Million for One Billion) - an organization that is developing and mobilizing the future technology workforce - to launch what it calls 'Green Jobs' and 'Sustainability Accelerator' program in Climate Change. The company said the program aims to create awareness and encourage the participation of young minds in the fight against climate change and that the goal of the program is to mobilize 1 million youth by 2030 to be valuable contributors to climate change action.
In another initiative, Southern California-based global lifestyle brand UGG® (a division of Deckers Brands), in order to align with the 2023 Earth Day theme 'Invest in our Planet,' shared some of the measures it had taken "to giveback to the planet". From helping consumers extend the life cycle of their products (UGG® launched the 'UGGrenew', a repair program in collaboration with shoe repair firm NuShoe with three options — renew, restore, or refresh), and following regenerative farming practices, to upcycling raw materials, reducing water usage in the manufacturing process and reducing carbon footprint, the company shared a slew of measures it had apparently initiated as part of its sustainability agenda.
Apple's first store in India, the Apple BKC in Mumbai, which made headlines recently, is reportedly one of the company's most sustainable stores yet. According to Media reports, Apple BKC is designed to be one of the most energy-efficient Apple store locations in the world, with a dedicated solar array and zero reliance on fossil fuels for store operations. The store is reportedly operated as a carbon neutral one, running on 100 percent renewable energy.
Sustainability as a business parameter
There are many other retail brands announcing initiatives that they plan or which they have already implemented in line with a sustainable future. But the question is, whether these are enough.The more pertinent question is: Are these moves mere compliance-based initiatives, meant more as a way of appeasing investors and consumers alike, or are they an integral part of the brand DNA and culture? Also, do these initiatives involve the larger eco-system or can at least be scaled to include the larger eco-system?
According to retail industry expert Greg Petro, writing in Forbes,"Any evidence of hypocrisy will be a threat to brand values at a time when consumers are choosing where they shop based on their perceptions of corporate behavior." Indeed, as Greg points out, with ESG (Environmental, Social and Governance) becoming more important than ever as a yardstick for business performance and capital investments, retail companies and brands will be under a lot of pressure to demonstrate their commitment to sustainability. Even more critical will be their need to prove it to their consumers.
Meeting consumer demand
According to a recent NielsenIQ Study, 78% of consumers claim a sustainable lifestyle is important and 30% of consumers are more likely to purchase sustainability-focused products. Also, according to Deloitte Global Millennail and Gen Z survey, which reportedly asked respondents to identify their top three concerns from a list of 17 potential priority concerns including unemployment, health care and social issues, the percentage of Millennial and Generation Z consumers ranking climate change and protecting the environment as a top three concern moved from 21% to 28% between 2020 and 2021. Further, a Boston Consulting Group study finds that in the beverages category, 43% seek beverages that are healthy, high-quality, guilt-free and socially responsible, which the study identifies as sustainability-related.
A survey by the National Retail Federation in the US also points out that approximately 70% of consumers are wary of corporate sustainability commitments and claims and that they feel many of these announced commitments are just a ploy to sell more products. It also shows that 87% of Americans claim sustainability certifications are important when purchasing a product and that they read product labels and conduct online research to seek more information about the sustainability of the products they purchase. Well, Indian consumers may not be far behind. And with retail being an important platform to express brand values, sustainability in retail operations is inevitable for any consumer-facing brand today.
But the Indian retail space is a complex mix of many layers and categories. For sustainability to become a viable and functioning aspect of the retail eco-system, it would need the involvement of all stakeholders and a close monitoring of end to end processes and cycles.
Pointers for a way forward
The following suggestions, based on research and observations, may not necessarily be a comprehensive list, but following even one or more of these in a sustained manner could count, and make for a solid beginning:
Planning sustainability measures as part of business goals
Setting down benchmarks to evaluate sustainability initiatives and measure their impact, if any
Involving the whole community and all stakeholders in the sustainability initiatives and making them accountable - brands (in the case of MBO outlets), store staff, consumers, store architects/designers/retail solution partners/vendors/other business partners
Incentives and reward programmes for all stakeholders for their participation in the sustainability agenda
Consistent communication and awareness regarding sustainability for the benefit of consumers
What do you think? Do share your views on this. Mail to editor@vjmediaworks.com
Pic courtesy: Freepiks
Related Viewpoints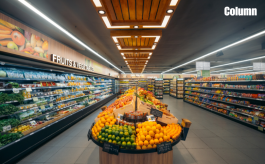 Head of Brand Marketing, Simpli Namdhari's
Retail as an influencer for healthy, eco-friendly practices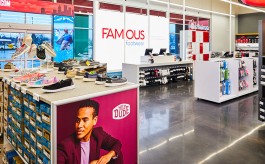 Chairman, JGA
Tech @design: How retail designers can think beyond a store's four walls