'Tech innovation is the need of the hour'
By Mohit Manghani | November 14, 2019
In a special chat with Retail4Growth, Sudhir Soundalgekar, Director - Projects at Raymond, shares how partnering with one of their retail solution provider LP FLEX has helped the brand reach new heights, and on what can make signage solution providers stay ahead in this competitive market and more.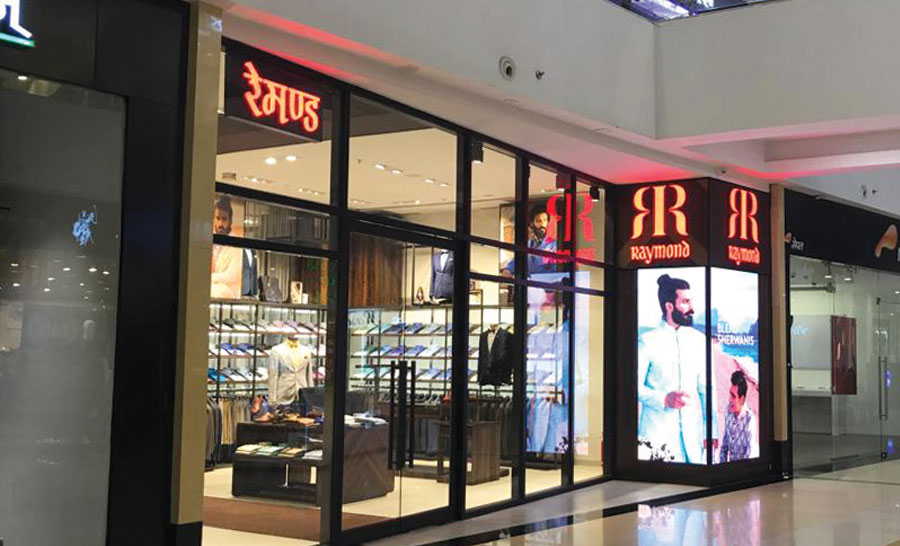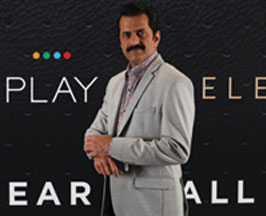 In the retail environment, the role of signage in getting customers through the door and driving sales is getting as important as any other valuable part of branding. According to a survey conducted by Ketchum Global Research and Analytics, 76 per cent of customers have chosen to walk into a store they had never visited before purely based on its sign. The study also shows that 68 per cent of customers admit to having made purchases of products or services after a sign caught their eye. The results just reaffirm what many business owners have always known: Signs are essential in driving purchases and can improve or tarnish their relationships with customers.
This also means that choosing the right sign makers gets very critical for the proper planning and implementation of signage in a way that meets the brand requirements. In a special chat with VM&RD, Sudhir Soundalgekar, Director - Projects at Raymond, shares how partnering with one of their retail solution provider LP FLEX has helped the brand reach new heights, and on what can make signage solution providers stay ahead in this competitive market and more. Read on…
Approach to Signage
External Signs - For every customer the store experience starts from outside. The 'wow' factor of the brand comes from external signage. It should be attractive enough to compel a customer to enter the store. The different aspects of external signs also make the brand stand out. For example, the importance of the red color & artwork of Raymond signage is so prominent and memorable that it always leaves an enticing impact on customers.
In-store Signs - We emphasize visuals more than any in-store signage being a smaller footplate store format unlike in department stores. The visuals change as per the range of products offered in every season, or during the sale or festival period. The second aspect is the windows. In some of our format stores we design transparent facades without any window elements. The major advantage of this is that it allows customers to get a direct view of the store décor & display. Unless store spread in multiple floors & big in size we hardly use directional signage.
Partnering with LP FLEX
They are one of the best partners we have had for the longer time. There is something unique about their offerings that always make them stand apart from the rest. To ensure what we always buy from any supplier we wanted to get a first-hand feel of the product, manufacturing process, life cycle, durability, color consistency, LED binning-embedding and finally warranty; we visited their factory. We were amazed to see the entire setup and the complete process of how the signage was manufactured which was sure to our satisfaction. They have very high expertise in making solid acrylic letters spreading reach of light evenly till sharp corners; that have come in handy in our brand's logo – the Raymond arc.
In the last 5 years, LP FLEX has installed numerous signage for our stores across India and I won't hesitate to state an important fact that we have never faced any technical issues in terms of maintenance. We are extremely delighted to have partnered with LPFLEX as apart from quality parameters as described earlier it comes at zero maintenance cost. Also the technology innovation what they have done is their USP.
Another biggest value LP FLEX offers is timely delivery & after sales service. Although their Indian manufacturing unit is based out of Chennai; the service they offer is the same as offered by any local vendor which is remarkable. They come up with the best solutions within deadlines. A lot of credit goes to the local team who are always ready to serve at just a call away. Unlike other suppliers who offers 5 years warrantee on signage LP Flex may offer only 2 years; however what we witnessed is their signage continue to function properly without fading for now 5 years even after their warranty period has expired.
Evolution of Signage
There is a lot of discussion today on sustainability and environment friendly solutions. Things have changed from flex to hollow acrylics to channel letters and now to solid acrylic and going further the sustainable materials may get introduced. Many professional companies like LP Flex shall now think about recyclability of their signage where customer can give back old signage and these companies will recycle them to create new materials. No doubt when somebody will give such offer; it will support the environment & encourage Circularity.
Expectation from Signage Solution Providers
It is the cost that eventually matters & no company would like to spend much on Capex. I understand keeping the quality against the cost is a tough balance however there shall be some technically modified solutions. We keep visiting supplier's factories personally to develop thought process & work out new solutions.
As a brand, I am ready to invest in certain technology innovations & I will be happy to invest in that rather than pushing the same supplier within same specifications.
This is a marketing initiative.
Related Viewpoints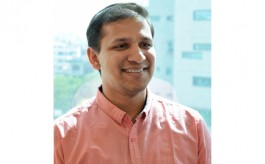 Executive Director, Madame
'Retail design solutions have to tell richer stories, create bolder experiences' : Akhil Jain, Executive Director, Madame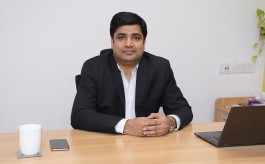 COO, V-Mart Retail Ltd
Small town India will spur organized retail growth : Vineet Jain, COO, V-Mart Retail Ltd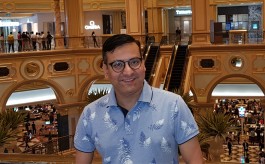 Director, Shilpi Designers
Leverage data to create well designed experiences: Bhavin Khatri, Director, Shilpi Designers