The 'Kulhad Man of India' shares CSB's expansion recipe
By N Jayalakshmi | January 20, 2023
Chai Sutta Bar (CSB) has been on a fast expansion mode, having added 22 new locations across the country during the last three months. In an exclusive interaction with Retail4Growth, Anubhav Dubey, CEO and Co-founder of Chai Sutta Bar, who is called the 'The Kulhad Man of India', talks about the brand's expansion journey.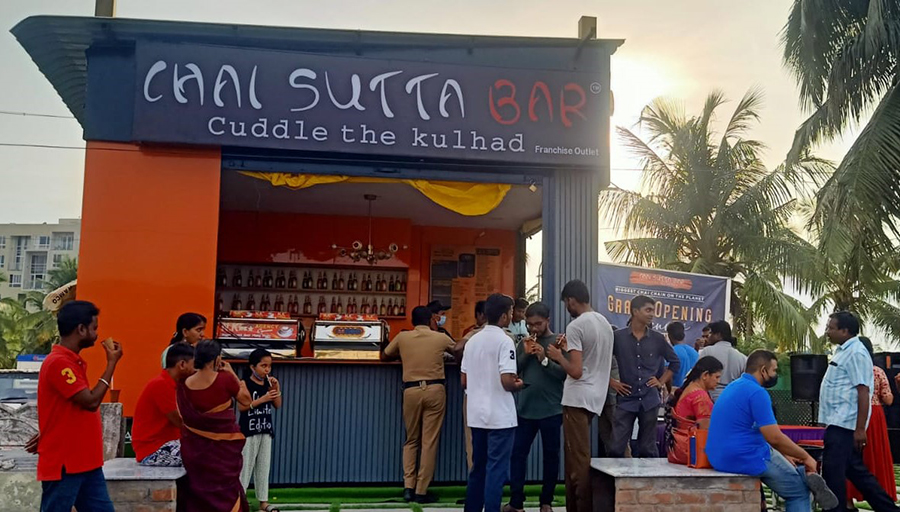 You have been on a rapid expansion spree in India in recent months. What formats do you focus on?
Yes, in the months of October, November, and December, we added 22 new locations in states such as Maharashtra, Karnataka, Jharkhand, and Gujarat, to name a few. We are also looking to expand the franchise business internationally. CSB has already established a presence in the United Kingdom in order to quickly expand into the United Kingdom, the United States, and Canada markets.
Our offline expansions are based on 2 franchise models:
1. FOFO(Franchise Owned Franchise Operated): In this model, the company just rents out the brand name to the franchise operator for a particular non-refundable sum also said to be – Franchise Fee for an agreed interval of time.
2. COCO(Company Owned Company Operated): This can be said to be another outlet of the company which is completely owned and operated by the company. From setting up the store to running it, the company does it all. It's not related to a franchise outlet.
Apart from this, we have divided the outlets in 3 parts: KIOS, Medium and Mega.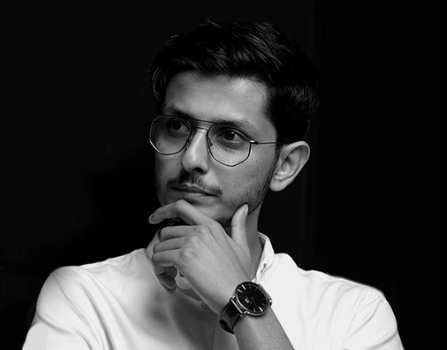 What are the key factors driving this category itself? Any interesting observations on customer behavior that you'd like to share?
Urbanisation and growth in per capita income in the country has led people to consume food from restaurants or cafes. Our new generation celebrates every minor or major occasion at cafes. Now, cafes have become a center of activities like meeting points, family outings, gatherings, and even for solo relaxation.
Tourism has also helped to boost the restaurant and cafe sectors. This has led all the cafes and restaurants to incorporate local cuisine in their menu. Most importantly, life has become busier and we need fast solutions and thus comes fast food.
Our customers are our biggest supporters as well as critics. One interesting and vital fact regarding customers behavior that we observed is they all are very particular about hygiene. During the pandemic, every restaurant or cafe became particular about this factor but we have always considered hygiene as our number one priority. People go to places to eat where they find food made in a hygienic environment and are affordable.
Any specific factors you focus on when you plan an outlet in a location?
Whether you're opening your first full-service cafe, your second, or your 50th, it's important to understand what to look out for when choosing a new cafe location.
Location: The location of the outlet is critical in determining the operations. Profitability is affected as well. The operations of a tourist attraction or a resort area differ from those of an urban area outlet.
Market segment: Recognizing a market segment and understanding its preferences is critical when catering to a target market.
Availability of manpower: The quality of services offered determines the success of any operation. Setting high standards for quality service can help you achieve it. Skilled personnel are required to maintain high standards and provide specialty services. Finding skilled labour is costly.
Budget: The size and quality of operations are affected by the budget. The majority of the planning is directly related to budgeting. It is important to remember to budget for the initial operational costs.
Space availability: One of the most difficult challenges is finding a location to open an outlet. To accommodate potential guests, adequate space is required, which is often costly. The space should not be too far away from the desired location.
How do you approach the space design and experience when you plan an outlet? What are the factors that you take into account?
1. Low capex, high return.
2. Complete brand operational and marketing support.
3. A comprehensive supply chain eco-system that supports vendors, technology, sales, logistics, and personnel.
4. Dependability of the brand.
5. Increased Profitability (Low Overheads, Growth Reassurance, Higher ROI, affordable infrastructure, Different investment models for a better geographical reach.)
Every year, Chai Sutta Bar franchise partners enjoy massive margins and consistent growth. It's extremely simple to get started with the brand, and the Chai Sutta Bar franchise fee is very reasonable.
Moving forward, what are your plans for 2023?
The food brand is expanding its global presence, not just in India. Today, it has 450+ outlets in 195+ cities, including Muscat, Dubai, and Nepal. The expansion across the country's northern belt is nearly complete. We are also adapting to the market while keeping sustainability in mind. We are currently focusing on South India. We also plan to open stores in the United States, the United Kingdom, and Canada by 2023.
Related Viewpoints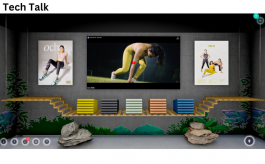 CEO, VOSMOS
Who says virtual can't be experiential? Welcome to Meta Commerce!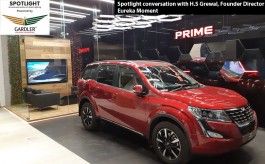 Founder Director, Eureka Moment
"Lighting is what enhances a space"