"The right kind of packaging can both build and enhance the brand narrative."
By N Jayalakshmi | February 23, 2022
SIG India, a leading aseptic carton packaging solution provider catering to major F&B brands worldwide, recently collaborated with ethnic snack-food giant Haldiram's Nagpur, which set up its Rs 100 crore dairy facility for long shelf-life dairy products. With the purchase of the filling machines from SIG India, for the very first time, Haldiram's Nagpur has invested in its own manufacturing setup for filling products into aseptic carton packs. Vandana Tandan, Country Manager, SIG India, shares more about this partnership and why right packaging is so critical for FMCG brands today, in an exclusive interaction with Retail4Growth.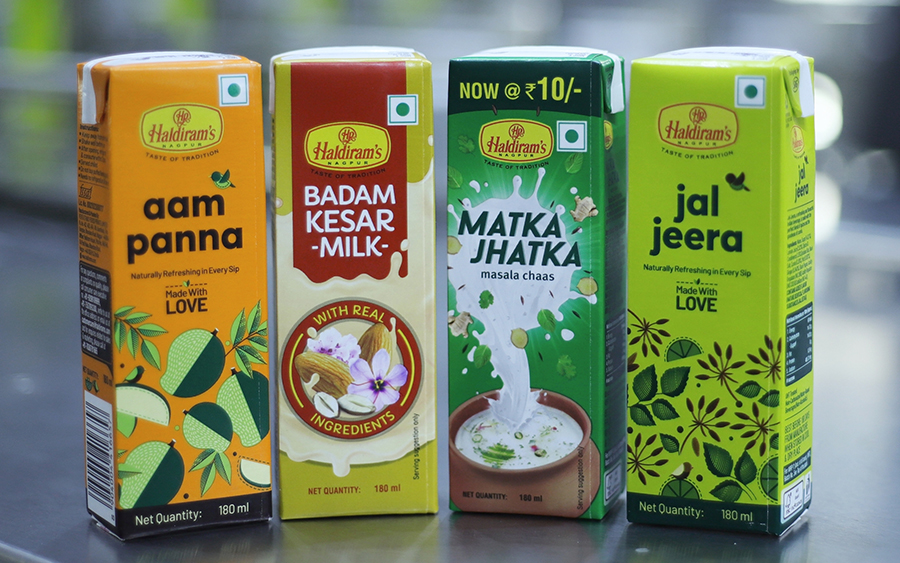 SIG India recently partnered with Haldiram's Nagpur to provide filling machines for aseptic carton packs, right? Can you tell us more about aseptic packaging? How does it help?
Aseptic packaging is a special kind of packaging which ensures food safety. In this packaging, the food product as well as the packaging material are sterilized, and the sterilized food product is filled in a sterile environment to prevent microbial growth.
Aseptic packaging offers several key benefits for manufacturers and consumers alike, including increased shelf life, reduced shipping and distribution costs. In addition, due to its sterile nature, aseptic packaging also negates the need for preservatives while maintaining the quality of the contents, and is eco-friendly and sustainable in nature, helping manufacturers reduce their carbon footprint significantly.
SIG's filling systems use H2O2 in vapor form for sterilization. Our packaging material is designed to protect the sterilized food from light, oxygen, and spoilage due to microorganisms.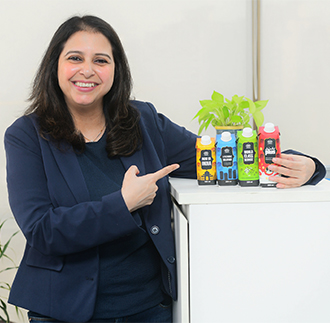 Can you tell us more about the recent collaboration with Haldiram's for their packaging?
Our collaboration with Haldiram's Nagpur is a significant milestone for us, as well as for the ethnic snack-food giant. Haldiram's Nagpur is now making a mark in the dairy market with their own production plant . They have made an investment of over Rs. 100 crore to set up a massive dairy facility and they chose SIG to be their packaging partner. By leveraging SIG's pioneering filling machines for aseptic carton packs, they aim to expand their footprint nationally.
SIG has supplied Haldiram's Nagpur with the latest high-speed CFA 1224 filling machine for producing combiblocXSlim carton packs. This filling machine offers enhanced flexibility through multiple volume offerings between 80-200 ml, all with the high speed of 24,000 carton packs per hour.
For SIG, this collaboration opens the door to work in the category of ethnic drinks and build a long-term partnership with Haldiram's as a brand.
What key trends do you see when it comes to FMCG/packaged foods brands and packaging? How much of this is driven by consumer trends?
The pandemic has definitely changed a lot of things for the FMCG sector in India, especially packaging. The very way individuals live, buy, and consume products has changed, the most evident observation being the rapid adoption of digital shopping and home delivery.
Today's key focus is on flexibility and convenience, along with ease of use and storage. Consumers prefer products that last longer, are reusable or storable, and can be consumed on-the-go. They are also highly conscious about their health and the environment, making them much more thoughtful about their purchase decisions. For packaged products, this has led to a disruption of not only the packaging technology and materials used, but also the size and volume of packages being offered.
How much of the thrust is on sustainability when it comes to packaging? What are your own initiatives in this direction?
Today's consumers are highly aware and conscious of the need for sustainability, in every aspect of their lives. This, in combination with increased regulatory and legal guidelines for packaged foods, increased participation in Extended Producer Responsibility (EPR) actions, and the growing concerns over single-use plastic, has made sustainability a crucial part of business.
Responsibility to society and the environment is at the heart of SIG's business strategy. It is reflected in the very way we run our company, source our raw materials, make our products, and define our ambitions.
We have set ourselves clear targets: Forest + (Expand forests around the world), Climate +, (Take carbon from the atmosphere). Resource + (Create resources for the future generation), Food + (Deliver safe nutrition and hydration to more people).
SIG is the first in the industry to have all our cartons made from 100% renewable plant-based paper board acquired from Forest Stewardship Council™ (FSC™) certified sources.
And while cartons are already very good from a sustainability perspective, being 100% recyclable and also having a low carbon footprint, we constantly are looking to develop even more sustainable packaging materials and energy efficient equipment.
In India, we also run three voluntary EPR projects for used carton collection and recycling projects. Through these projects, we recycle beverage cartons in Himachal Pradesh, Gujarat and Uttar Pradesh. We are also currently working on paper straw solutions for our customers to give them an alternative to plastic straws.
Our goal is to be net positive and to give more than we take from the environment.
What role does packaging play in enhancing the brand narrative? Any interesting case studies you can share?
Today, packaging plays a defining role in creating an impact that lasts in the minds of consumers. Right from picking up a carton from a shelf in a store to opening it up for consumption, the right kind of packaging can both build and enhance the brand narrative. Once the consumer meets the product physically, on-brand packaging design can help take that interaction much further! In recent years, QR codes have become very popular on product packaging, offering endless possibilities for consumers and brands to interact closely with each other.
We recently had a dairy customer in Brazil, Cemil who with our special P.A.C. Trust solution, was able to add unique QR codes on their packs and give consumers complete product traceability.
There are many other brands also using our connected packaging solutions to engage with consumers with contests, lucky draws, loyalty programs and much more.
What are your plans now in the India market for 2022?
The Indian aseptic liquid packaging market is still maturing, and there is a lot of headroom to grow. We expect a strong double-digit growth in the next few years, with strong potential in all the categories that we operate in, whether it be dairy or non-carbonated beverages. We are very excited to now be working with most leading Indian dairy and juice brands, including Amul, Coca Cola, Dabur, ITC, PepsiCo, Haldirams, and more.
While we cannot share specifics, we will be partnering with more of our customers for new product launches utilizing our flexible volumes and filling speeds and are in discussions with other new brands for collaboration.
Related Viewpoints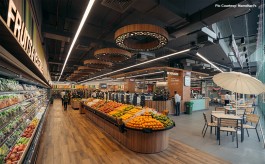 CEO, Namdhari's Group
Can retail bridge the gaps in organic food eco-system?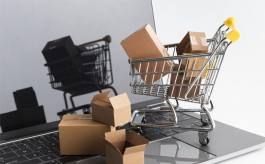 Co-founder & CEO, Ace Turtle
"A good omnichannel strategy will help redefine operations & deal with unforeseen challenges efficiently"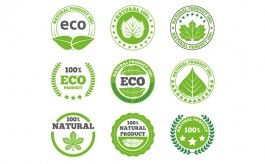 MD & CEO , Arrow Digital
"Most brands are eager to adopt green technologies but lack the information"