Top 4 retail category picks for 2023
By N Jayalakshmi | January 04, 2023
Even as traditionally strong retail categories go strong with their offline expansion, what's interesting are emerging new categories of bands going full steam with their retail expansion and renovation plans. Here's a look at our top picks among these.
The Indian retail industry's resilience and dynamism were witnessed in the way it picked up the threads and evolved post pandemic, taking on newer formats and opportunities. According to a BCG-RAI report released during April 2022, the Indian retail industry is likely to witness 10 per cent annual growth to reach approximately USD 2 trillion by 2032.
According to the BCG-RAI report, segments like food and grocery, restaurants and Quick service restaurant (QSR), and consumer durables had already recovered to pre-COVID levels during early 2022, while others like jewellery and accessory, apparel, and footwear remained on track to a full recovery as of April 2022. Many brands in these same segments are also expanding their retail footprint and rolling out larger stores, besides focusing on offering an omnichannel experience to their customers. But what is interesting is the perceivable retail focus of certain new categories of brands, who are not only aggressively expanding their offline presence, but are also looking at their offline retail space to fulfil certain distinct brand requirements. Here are our top picks of categories in this context.
Pet Care
The Indian pet care industry is reportedly expected to touch Rs 10,000 crore by 2025. The potential has led FMCG majors to enter the sector. The pet food market in particular is pegged to be Rs 4,000 crore and is expected to grow significantly over the next five years. Further, according to a Euromonitor report, the overall dog food market in India is projected to rise at a 15 per cent current value CAGR in the next five years.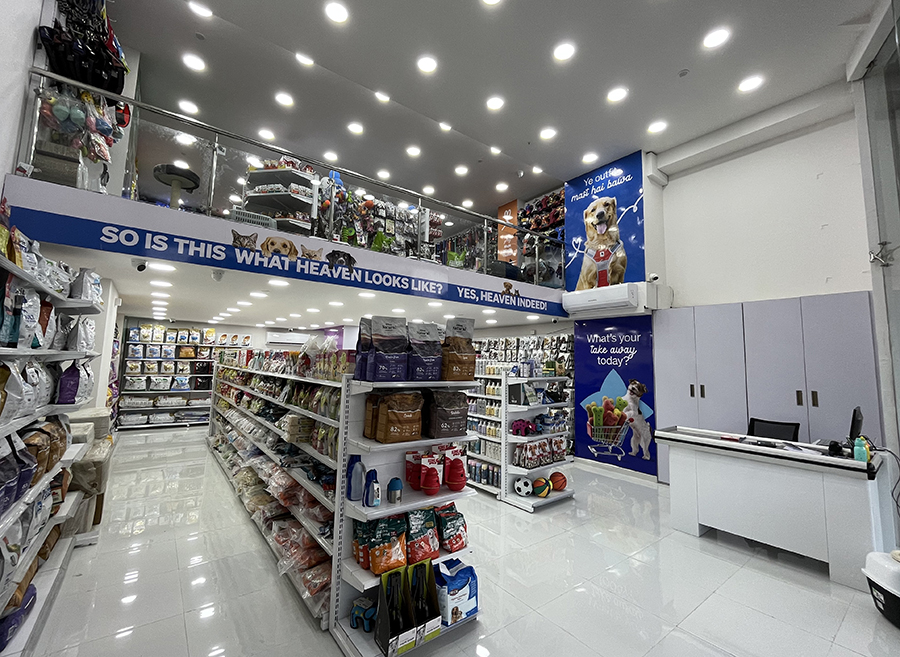 Brands in this segment are focusing on their physical retail space to offer aligned services and connect better with their customers. Brand JUSTDOGS, positioned as an omnichannel pet care retailer and service provider, for example, which doubled its number of stores in 2022 has just announced the launch of its 45th store in India and aims to reach 150 stores by 2025.
Organic Foods
A growing number of health-conscious Indians are getting more particular about the source of foods and food products they buy. There is also a slowly rising awareness regarding the need to consume chemical-free products, due to health reasons. Quite obviously, this has seen an increase in the number of brands selling food and other products under the label of 'organic'.
The Indian organic food market is reportedly expected to show a CAGR of 25.25% during 2022-2027. According to a Research Gate report titled, 'A sketch on Organic Food Retail Market', "The Indian food and grocery market is the world's sixth-largest, but less than 20% of the market is organized – leaving a huge scope for expansion." This report breaks down the Indian organic foods retail market size this way:
lourmet Store - $3 billion
Modern Trade - $60 billion
General Trade - $297 billion
The report also adds that India's progress in the organic sector has been remarkable and that currently, India is emerging as a key player in the global arena, exporting over 300 products in 20 different categories to over 20 countries.
It would thus seem fair to expect a growing number of organic brands to expand their retail presence. But the organic foods eco-system has its challenges. Retail thus could play a role in addressing some of these challenges. As Gaurav Manchanda, Managing Director of The Organic World, shared with Retail4Growth, "Market linkage is always a challenge, especially for organic farmers. So retailers like us provide a ready customer base and help them in terms of creating access to their products, both offline and online platforms and also guide them in terms of what the customers expect in terms of availability."
Electric Vehicles
The India Electric Vehicle (EV) Market is projected to register a CAGR of 23.76% for the period 2016- 2028, according to Mordor Intelligence. Also, according to a news report, India's electric vehicle (EV) industry has reportedly touched the milestone of one million unit sales in the calendar year 2022, accounting for 4.7 per cent of overall automobile sales.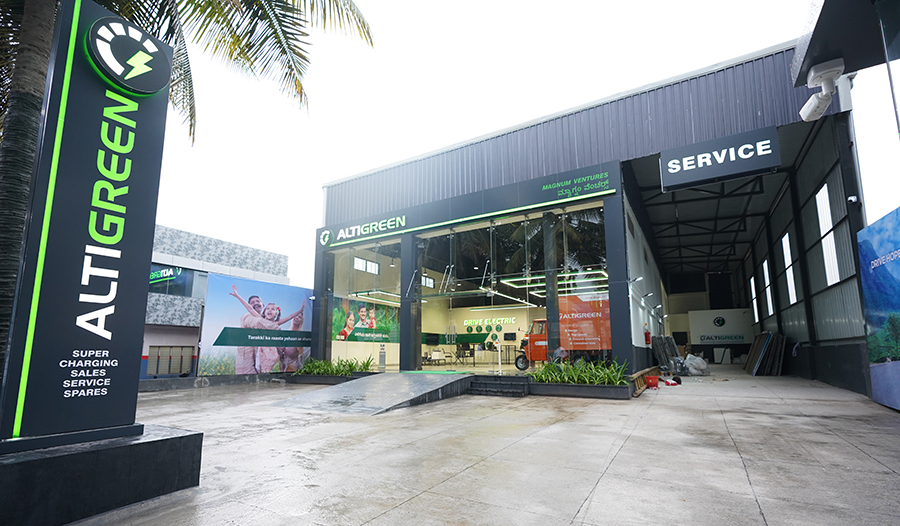 As per data on the government's Vahan website, about 1,003,000 EVs have been registered with regional transport offices till December 31. The numbers reportedly show a more than threefold increase from 332,000 units sold in 2021. Well, the EV segment too faces certain challenges, involving its eco-system; but this has not stopped brands like Altigreen, which recently announced plans to expand to the top 40 cities in the next 6 months, and BLive, which announced aggressive plans of 100+ EV experience stores across cities in India by 2023. It would be interesting to watch this space as more EV brands enter and establish their retail presence.
Home Decor/Furnishing
According to IMarc, the Indian home furnishings market is expected to exhibit a CAGR of 8.77% during 2022-2027. But beyond the numbers, what is interesting is the number of brands who announced their retail expansion/renovation plans in 2022- from the most obvious name like IKEA to online players like Pepperfry, and others like Renovation Factory, Godrej Interio and Fabhomes. IKEA was recently reported as having shown interest in investing Rs 4000 crore and opening retail stores and luxury malls in UP alone. The brand also opened its 72,000 square feet first in-mall format in India at the R CITY mall in Mumbai.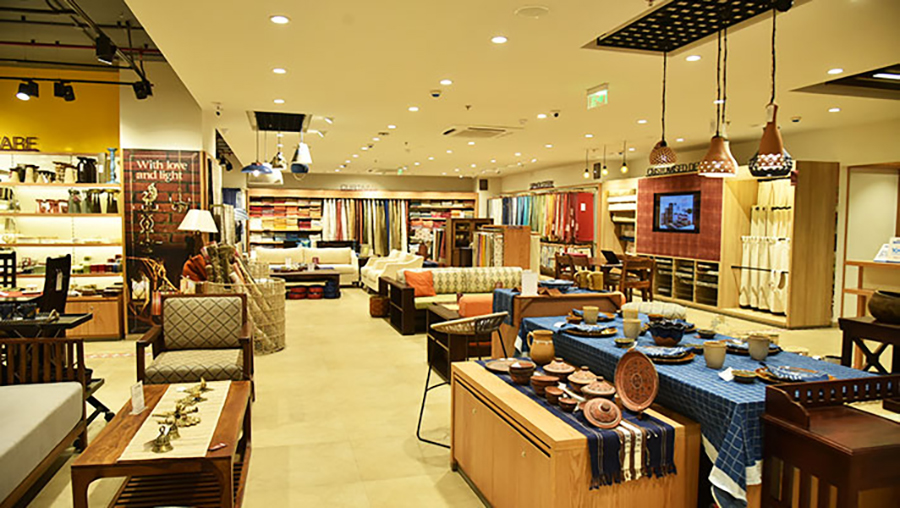 Another brand Pepperfry has an offline presence of 195+ across 100+ cities and has rapidly strengthened the presence of its studios. Fabindia too is focusing on establishing the store space for its home furnishing division as an experience centre. Dipali Patwa, the Group Head of Brand, Community and Digital at Fabindia Limited, was quoted as saying said at the launch of their largest experience centre in Bengaluru's Hebbal area, "In-store retail is still the dominant retail channel and part of our customer journey. Fabindia Experience Centers are more than a destination to shop." Indeed, many of these brands are also positioning their stores as community/experience centres, more in sync with their omnichannel strategy and enabling their shoppers to experience and learn more about the products before ordering online.
Well, the above list of categories is certainly not a conclusive one. Auto accessories, sports/fitness equipment and specialised self-care and grooming products are the other potentially promising segments for retail and its surrounding eco-system. But only time, and possibly the upcoming Union Budget, will tell how many of these will live up to the expectations.