"Virtual trial rooms, digital screen and self-checkout kiosks can see change in spends" : Dharmendra Sharma
By Mohit Manghani | November 26, 2020
In a special interaction with Retail4Growth, Dharmendra Sharma, Head- Projects at Universal Sportsbiz Pvt Ltd highlights technology trends set to transform retail in coming times and shares various factors that influence investing in new technology.
1. What will make you invest in a particular technology solution?
Convenience - Internal and external
The world has seen a transition in retail planning with the industry moving from being product centric to being customer centric and retailers are leveraging technologies to reach the modern shoppers. We would be inclined towards investing on smart displays, Instore services, smart shelves, home delivery, brand optimisation options, supply chain optimisation, logistics automation, footfall monitor to name just a few. Basically, anything which will be convenient for our customers and at the same time for our sales staff to engage with customers and generate revenues (where it's the box blends of the physical and digital shopping universe)
2. What are some of the biggest challenges you face when it comes to investing in technologies?
INFRASTRUCTURE: Most retailers lack the infrastructure and network components that huge volumes of IoT data require. In order for merchants to digitise their retail stores, they would need to have a robust network, cloud solutions, and end-user solutions such as barcode scanners, tablets, and mPOS. All of those things would require considerable investment. The solution here is that there is no need to over-invest in infrastructure all at once when it comes to implementing a new technology.
SECURITY: Many retailers are wary of the security and privacy issues associated with IoT. These concerns have been amplified by the introduction of GDPR (General Data Protection Regulation) Access to the customer's data gives retailers various opportunities but at the same time opens the door to cyber attack threats and legal complications. Retailers should work closely with IoT software developers to make sure that the devices and sensors they use are designed with strong security mechanisms in mind, including basics like secure passwords, as well as more advanced security infrastructure like end-to-end encryption, regular software updates, and an IT infrastructure that actively scans for bugs and vulnerabilities.
3. Do you see your spends on front end retail technologies going up? What are the specific areas?
Yes, the Retail ecosystem would see a spectrum change in the post covid era. With the changed buying behaviour consumers have been widely exposed to the convenience of shopping from the comfort of their homes. Thus offline retailers are quickly covering grounds to encash on the changed buying behaviour.
Moving to an omni channel retail strategy has been an immediate response where both the Instore inventories are reflected on the website and vice versa. Usage of RFID's , Virtual Trial Rooms, Digital Screen and Self Checkout kiosks for minimum human interaction have been a few areas where we can see the change in spends.
4. Is technology manured enough to required output?
Yes, provided it is used efficiently. However, I strongly believe that while the retailers can invest in technology there has to be takers (users in this case) unless reciprocated it would be difficult to conclude. This is a gradual process and where the output/ROI would grow with time.
Related Viewpoints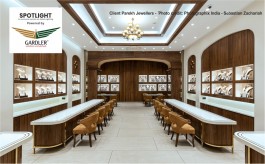 Principal Designer, Shravan Design Company
'Lighting impacts how merchandise is presented to customers'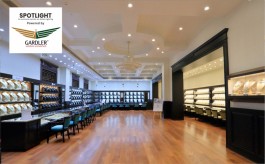 Head Designer, Ahanas Design For Space
'We look for sound technical knowledge in our lighting partners'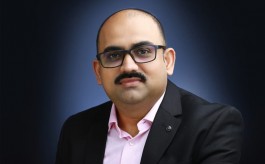 CEO & CFO, Smollan India
'Adapting to tech advancements is imperative for competitive edge'