'VMs are the link between a brand and its customers'
By N Jayalakshmi | April 21, 2022
In an exclusive conversation with Retail4Growth, Nuno Rosa, International Head of Visual Merchandising, VERO MODA, who has over 28 years of hands-on international VM experience, having worked in India, U.A.E., Mexico, Portugal, and the U.K, shares his thoughts on the evolving role of VM today, grooming VM talent and more…read on.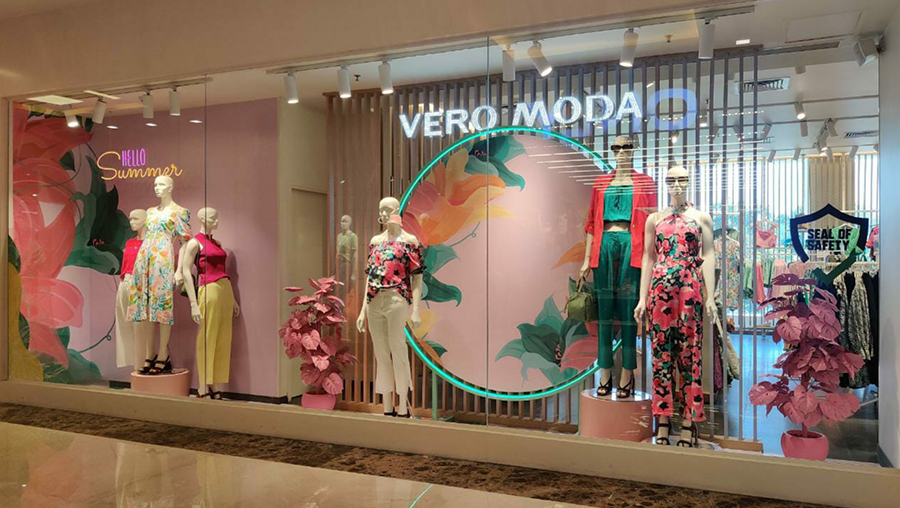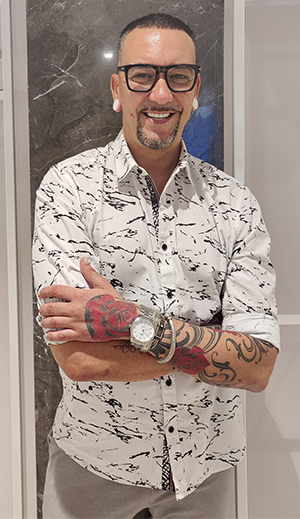 You have recently rolled out some new window concepts for Vera Moda, right?
Yes, the Summer bespoke window concept based on the theme of 'Floral Fantasy' was implemented on 72 Windows across 69 Stores recently with different formats as per the targeted markets. I am very thrilled with the numbers that these windows have generated in terms of the impact and the feedback.
We have been through some unprecedented times which called for unprecedented measures. How did you see the pandemic and its impact on retail affecting VM strategies?
I think all of us have suffered psychologically, emotionally and financially in the last two years and from the VM perspective I think it's very important now to communicate something that visually stimulates and inspires. A window display should take us to a different universe, with impactful story telling that reflects the brand's journey and the direction it is taking. We as VMs are the link between the brand's collections and the customer, and we have to create the desire in the customer to come inside the stores and purchase the collections we already have available. I represent a brand that has a wide range catering to women in different age groups - from 20s to 50s. Vera Moda has a huge presence in India and I want to make sure that the store windows capture and transmit the brand's DNA and get the market aligned to it.
Do you think the VM role itself is evolving, post pandemic?
Emerging from the Covid phase, businesses today are mindful about everything they are doing and more focused on the revenue targets to be achieved. It is also very important today to focus on sustainable practices in terms of the materials and processes used and be mindful of the environmental impact. So all these factors have a bearing on the VM strategies. I think it's fundamental that every brand pushes up their brand strategy and create more engagements through their windows displays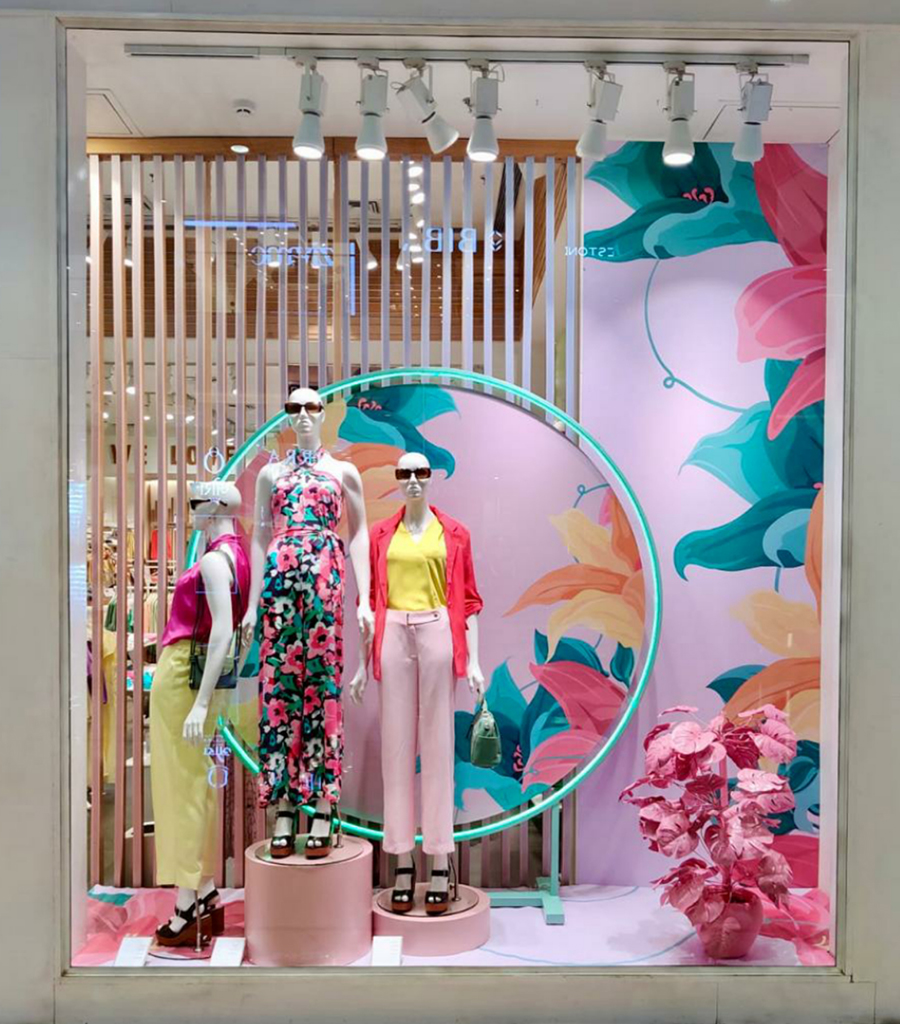 How challenging is it for you to find VM talent? How do you think VMs can be groomed in the most effective manner ?
That's a big question. And interestingly I'm also involved in Master Class sessions and have been part of academic training. I felt honoured to have a voice among the young generation.
I've been there and I know what they feel and it's important to give them opportunity to showcase their skills.
But when I arrived in India in 2015, I did find it extremely challenging, it took me some time to understand the culture and the way of working. But once I settled in, I started to focus on training programmes to create awareness, not just on how to do something, but also on the 'why' behind it. Knowing the purpose behind something helps you do it better. We have to be innovative and bring in freshness. More importantly, we need to engage with the customers and showcase something that is not expected.
Over time, my team and I have understood each other and they have been with me for a long time now. They have understood that I'm very meticulous and I really like things in a certain way. I come from Europe, I have lived and worked in Dubai, London and Mexico. So I have a very broad expertise and knowledge, but I also desire to be engaged with new learnings. So it's not a one way street. I give my team a lot of space to grow and evolve with with ideas .
What is it about VM that keeps you going? How has been your journey in India so far?
Well, I think I'm a perfect match for VM because I'm constantly seeking something new and visually stimulating. Having been in the field for so long I know that it's very important to let the team create something new and original and like I said, I make sure that the team's input and expertise are shared and integrated into the project. It's important to make the merchandisers understand the market and their roles.
We have different categories of stores and each store is different with its own dimensions. So creating window concepts for these diverse stores and getting them executed seamlessly on time has its challenges but I'm happy to say that our work is getting noticed prominently, thanks to my passionate and hard-working VM teams across India, who have been supporting me.
The brand has evolved and so has my role, by constantly pushing the envelope. I'm glad that during my journey, I have built and created a unique artistic signature that has touched many segments - from medium to large retail high street brands and value for money, department stores to luxury fashion brands.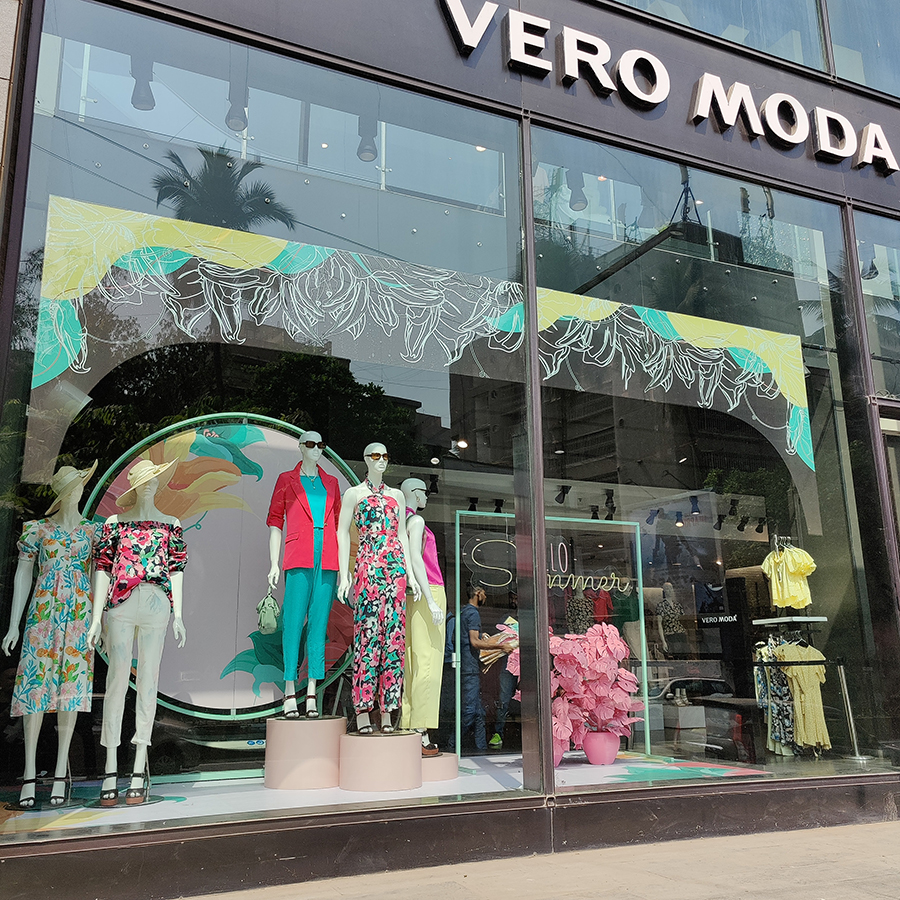 Any prominent global VM trends you notice from which we can take inspiration?
Well, Neons can be really good, but they can also be very tricky. There are also a lot of bold and colourful mannequins that are coming up, and I think most brands today are focused on bold communication with minimalist and impactful VM. I think it's good to take inspiration globally from other markets. We need to upgrade ourselves as best as we can.
Related Viewpoints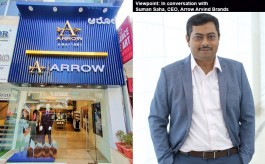 CEO, Arrow - Arvind Brands Ltd
'There has to be a strong, value-driven reason for a customer to walk into your store'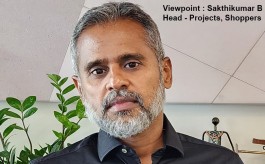 Head - Projects, Shoppers Stop
'Brick & mortar retail will shrink in size, but expand in terms of touchpoints'