'We have always followed a hyperlocal strategy'
By Payal Gulati | November 19, 2019
In an exclusive chat with Retail4Growth, T S Kalyanaraman, Chairman and Managing Director, Kalyan Jewellers, shares the retail strategy of the brand and in its journey so far.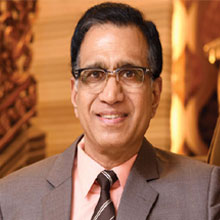 Kalyan Jewellers started its journey in 1993 with a showroom in Thrissur. The jewellery showroom was an off-shoot of the 'Kalyan Textile' showroom that the company had. The company leverages its strong roots of over a century in the business of textile trading, distribution and wholesaling. "We have completed 26 years in the jewellery industry and have a formidable brand presence in India and West Asia. Our headquarters is in Thrissur, Kerala – which is where we began this journey," says T S Kalyanaraman, Chairman and Managing Director, Kalyan Jewellers.
Currently, the company is present across 141 locations across India and 4 countries in the Middle East. "I am extremely proud of the fact that we enjoy tremendous credibility with customers as it has been the forerunner in consumer education programs like "My Gold My right" among others. This has gone a long way in building it as the most trusted jewellery brand in the country. Recently, Kalyan Jewellers has been listed as one of the five Indian brands in the "Top 100 Global Luxury Goods' list," he adds with visible pride.
Since the brand's inception, the company has focused on promoting fair and transparent business practices. "We have set industry-level benchmarks on customer experience, innovations and transparent pricing. We believe that Kalyan Jewellers' customer-centric model and initiatives have been the key to the brand's success and has enabled us to penetrate markets across the country," says the CMD.
Kalyan Jewellers' leadership position in the industry is defined by the brand's efforts in pioneering the practice of BIS certification of gold jewellery, use of detailed rate/price tags thus demystifying making charges and providing increased transparency to customers. Also, the introduction of the concept of neighbourhood customer service centers in the jewellery industry under the 'My Kalyan' brand has been a one-of-its-kind initiative.
The company's all-new customer initiative – 4 Level Assurance Plan has also been an instant hit among its consumer base. "This is a special initiative by Kalyan to continue enhancing the brand's commitment towards offering the very best to its loyalists. While jewellery retailed at Kalyan Jewellers goes through multiple purity tests and are all BIS hallmarked, the 4-level assurance certificate promises customers payment on the value of purity mentioned in the invoice during exchange or resale. Also, it ensures free lifetime maintenance of ornaments at any of the brand's showrooms," says Kalyanaraman.
Read the full story in the November 2019 issue of VM&RD Magazine.

Related Viewpoints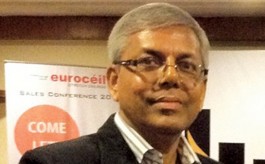 Managing Director, Euroceil
'Innovation is our hallmark'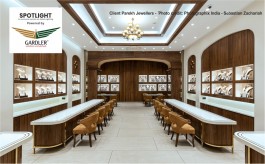 Principal Designer, Shravan Design Company
'Lighting impacts how merchandise is presented to customers'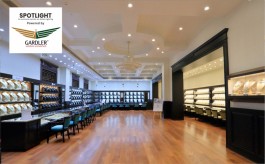 Head Designer, Ahanas Design For Space
'We look for sound technical knowledge in our lighting partners'