'We see a lot of opportunity to optimize and build on the online + offline shopping experience'
By N Jayalakshmi | January 13, 2023
What does it take to truly build an omnichannel destination? In an exclusive interaction with Retail4Growth, Venkateshwar Kumar, CEO – Retail, IBO, shares how the home building and renovation brand is optmising available store space and technology to offer an omnichannel experience to its customers.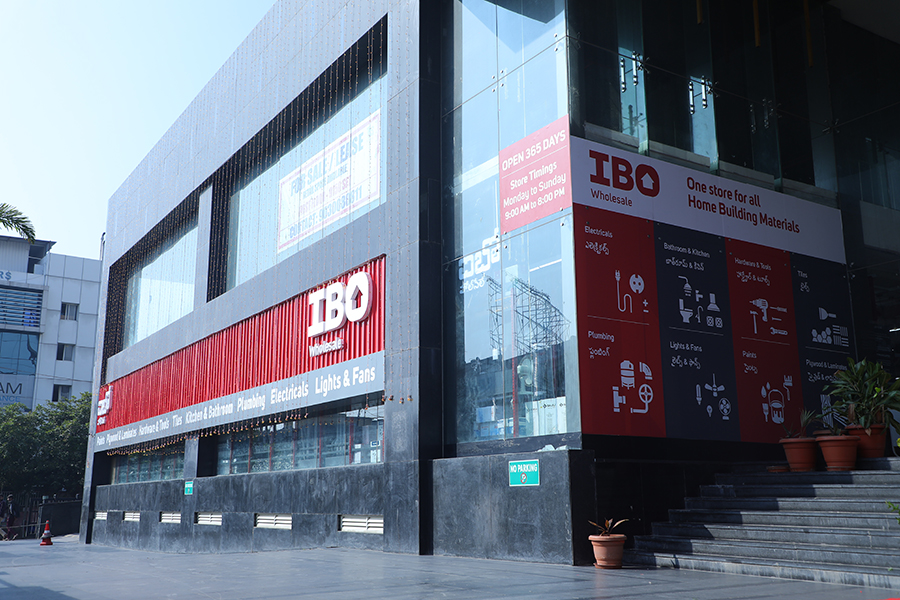 IBO is positioned as an omnichannel destination. How exactly would you define omnichannel?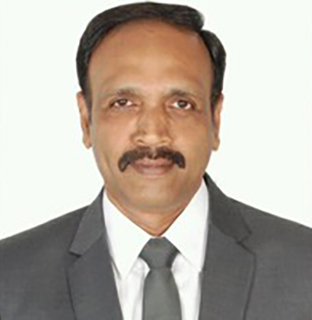 At IBO, omnichannel means allowing customers to discover and purchase products wherever, however, and whenever they want. Following this approach enables us to be completely customer-centric and go where the customer wants to buy rather than forcing the customer to adopt a specific channel. Keeping in mind that customers may want to discover products from the comfort of their homes, we have created an APP and a website where they can purchase any product they desire and have it delivered to their homes. However, there are many products that customers would like to experience, touch, and feel firsthand, or they may require expert assistance; for this, they can walk into any of our stores in Bangalore, Hyderabad, and Chennai and place an order for what they need.
In addition to providing an online and offline experience, we also allow and encourage customers to call us or send their requirements via WhatsApp. We will share pricing, and quotations, and help drive revenue.
How do you ensure seamless integration of offline and online?
We have made most of our products and offers available both online and offline, depending on the city, in order to provide a seamless integration of both platforms. Furthermore, we adhere to consistent pricing on both online and offline platforms to ensure that customers have a consistent experience across platforms. Another initiative we have taken to make customers' journey in stores easier is by integrating our online platforms with the stores, where customers can scan any product and easily find all the details of that particular product through our APP. Furthermore, if any customers require assistance, we have a dedicated Customer Support Team that will assist customers with all online and offline orders.
Other measures taken include:
· Customers can easily access the store location from our website and
· All orders placed online and offline are available in My Order History on the APP
What is your offline strength currently? What are your offline expansion plans in the coming year?
IBO currently operates three physical stores in Bengaluru, Chennai, and Hyderabad. To maintain our market leadership and aggressively expand in Bengaluru, we plan to add more stores to cover more catchments across the city and drive convenience to users while scaling and expanding the present. The next stores we intend to open in January 2023 will be on Bannergatta Road in Bengaluru, which is well-known for the Bannerghatta National Park and IIM.
Any specific markets and geographies you are looking at?
For this year, IBO will concentrate on the south Indian market, expanding its base and gaining market leadership in these areas. In terms of store locations, we will have stores in high-density areas as well as new and upcoming areas where there is significant real estate development.
How does offline retail help the brand in this category especially? Any interesting shopper insights you'd like to share?
Building a house is something that people do with a lot of interest as they have very particular needs based on their individual preferences, and thus they look for a very high level of engagement. However, the biggest challenge here is that the customers have limited awareness and education on how to buy and what they should buy to fulfil a particular house need. To overcome this challenge, we have opened offline stores that will provide customers with a platform where they can choose the right product, select the suitable tiles, bathroom fittings, paints, lights etc. and be confident in the quality and the overall selection. Also, to guide the customers in terms of what they can buy and other details, we have IBO Sales Associates and experts in our store who can assist the customers by providing them with personalized recommendations based on their demands and needs.
More than 25% of tracked customers have visited online and offline before placing an order with us, where they first search for the products online and then visit the store to buy post experience the same.
What are the key factors you look at when you plan a new store? Any specific approach when it comes to your store design, experience and other elements like the in-store lighting, branding etc? Do you have a regular partner for all of these?
At IBO, we aim to create a one-stop shop for genuine home-building products in various categories at wholesale prices. Having this as our motive and mission, the stores must carry an essential assortment across all categories that a customer will need while building and renovating their house and should shout the affordability to address price sensitive nature of the category. We also strive to simplify the navigation and discovery of products across categories. There are wide sections like Partner and Customer Service desks, allowing customers to get personalized services. Since the category is new, we faced a major hurdle in terms of what message works and how to design the store. However, IBO has an internal team of experts with 15-20+ years of experience in building modern retail stores across the industry types and experts who deeply understand the category to ensure our stores and messaging are very sharp and give customers a superb experience. We also consistently listen to customer feedback and ensure that we continuously optimize the experience.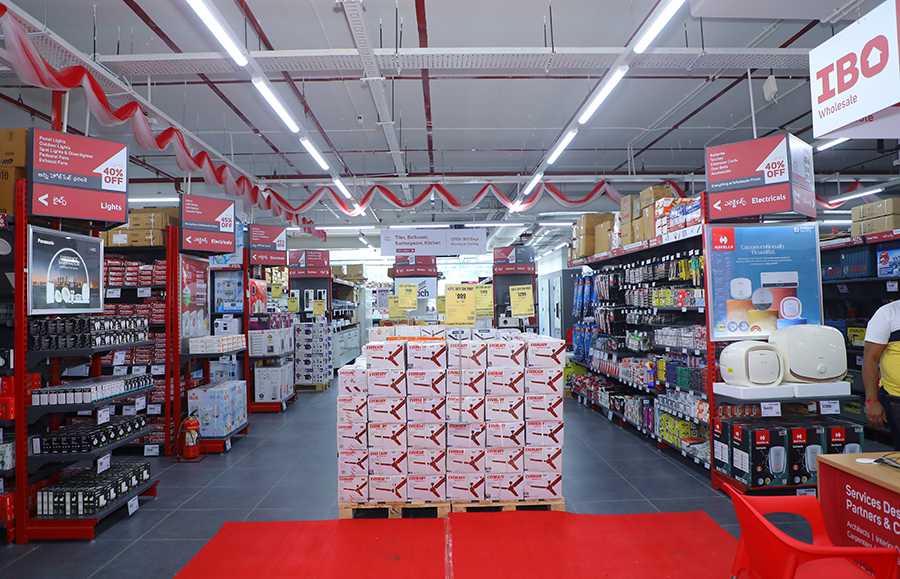 On a more general level, what do you think are the top challenges for an omnichannel retailer today, especially when it comes to new store rollouts or offline expansion?
The key challenge for a new category like ours is finding the right store size for the right catchment and location to build stores to address customers' requirements. Due to the nature of the category and business, we see a lot of opportunity to optimize and build on the online + offline shopping experience and educate the customers to experience IBO online and offline equally. Another major challenge that we face is to find out efficient ways to enable the discovery of stores using online channels. To overcome this challenge, we are continuously experimenting on Google/Facebook and other digital mediums to allow discovery of the stores by users researching for relevant categories online.
Related Viewpoints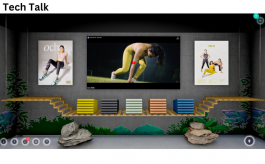 CEO, VOSMOS
Who says virtual can't be experiential? Welcome to Meta Commerce!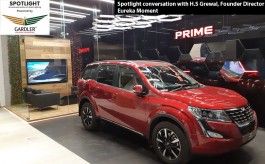 Founder Director, Eureka Moment
"Lighting is what enhances a space"