What are shopping malls' paths to survival in new normal?
By N Jayalakshmi | Bangalore | July 02, 2021
From becoming Covid vaccination centres to turning into community spaces, malls are fast catching up to get back in action, having severely borne the brunt of the pandemic. Here's a look at how big shopping malls are evolving to get back on the growth track.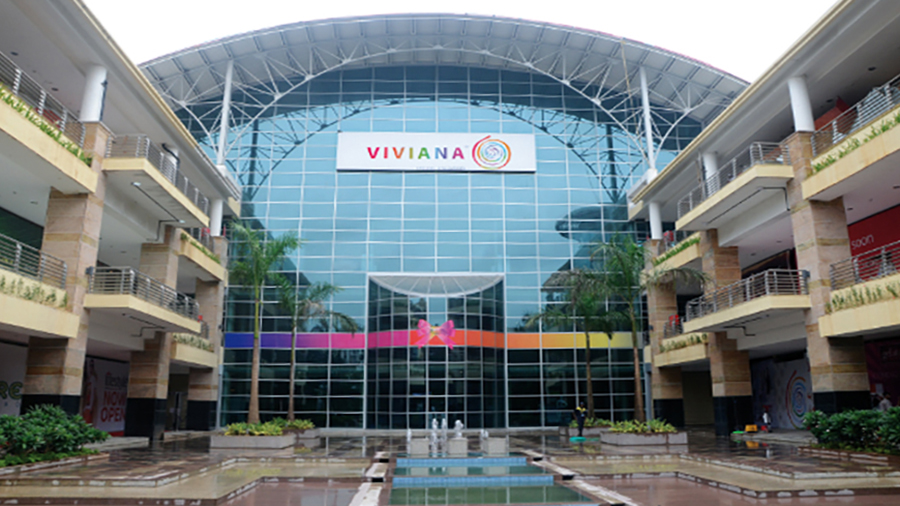 Retail has been one of the worst hit sectors during the pandemic, and shopping malls, more so. According to a report, shopping mall owners' revenue declined by around 50% during the last fiscal and average monthly rentals in shopping centres dropped by 4-5 per cent across eight cities, although many malls reportedly saw rent correction of up to 25 %. As Gurvineet Singh, CEO, Viviana Mall says, "Cumulative loss to the shopping centre industry in the country due to the pandemic is more than Rs 3000 crore. While there were no revenues during the lockdown period, we still had fixed payouts like EMIs, property taxes and salaries, and this is a manpower intensive industry . All of this had a huge impact on the P&L of the shopping centre industry."
But the good news is that the recovery post lockdown this year so far seems to have been faster. As Gurvineet Singh says, "Las t year it took us 45-50 days to get at least 50% of pre-Covid footfall. but this time we have reached 50% pre-Covid footfall within just 7 days of opening. Also, the average spend by a person was initially Rs 100 and now it's close to Rs 1600 per person. So it has got us to at least 70% of pre-Covid sales within 7-9 days of opening."
Poised to become community hubs
What is also particularly interesting is the way malls, like others in the retail sector, have been adapting and evolving to get back on track. One of the most obvious changes in the aftermath of the second wave of the pandemic has been that malls have been turning into COVID -19 vaccination centres. Viviana mall for instance tied up with the Municipal Corporation of Thane for a vaccination drive, even before the lifting of the lockdown last month. The mall also announced incentives to encourage people to get vaccinated. These rewards included free parking and access to special clubs in the mall to shoppers who had taken their first dose of vaccine.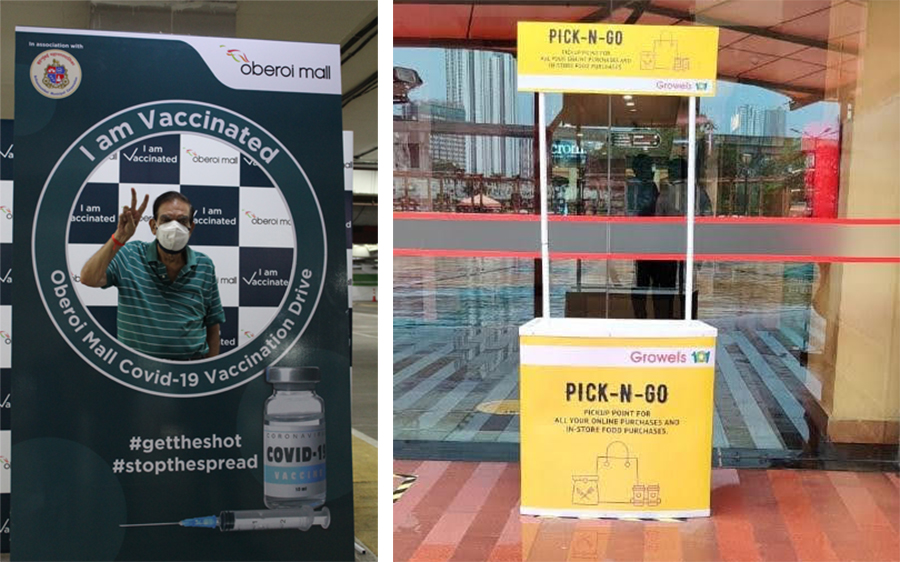 Oberoi Mall too in association with MCGM announced Goregaon's first drive-in Covid-19 vaccination last month. Similarly DLF Mall announced its partnership with local authorities and carrying out COVID-19 vaccination drive across its properties for people in the Delhi-NCR region.
So the question now is, will these initiatives see a permanent change in the role of shopping malls, as not just retail destinations, but as spaces for communities to come together for social engagements and causes? Viviana mall for instance, being the biggest in the Thane district, has already taken some socially responsible initiatives like providing infrastructure to set up a learning centre for the visually challenged and offering free spaces for skating, football, etc. Besides, with extended periods of lockdown, work-from-home scenarios, and a general state of anxiety of prevailing among people after the onset of the pandemic, malls seem to be safe space to get back for social interactions.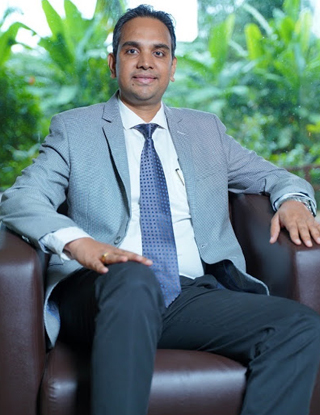 As Sachin Dhanawade, Chief Operating Officer (COO) Retail & Real Estate, Grauer & Weil (India) Limited, which operates Growel's 1O1 Mall in the Kandivali suburb of Mumbai, says, "The extended lockdowns have left people longing to reconnect and socialise with their extended families, friends, office colleagues and so forth. We see malls being a preferred option for a place to reconnect as it provides shopping, movies, entertainment and even dining under one-roof. Moreover, malls have the ability to control as well as stringently follow safety and hygiene SoPs. Malls have evolved over the years from being just shopping centres, and are now progressing towards becoming experiential hubs and community centres."
Indeed, even the experiential offerings of brands are related to the more primal human need for a physical experience. As Gurvineet says, "Malls will always remain a place for physical shopping experience."
He cites the examples of brands who began their journey in the online space and are now moving into the brick and mortar space to build their brand presence "Brands like Lenskart and Urban Ladder were born in the online space, but today have more than 100 stores. So now people have realized that to nurture a brand, or showcase products, you need physical presence. Even in mature markets, online has not crossed 20% because physical shopping is ultimately therapeutic."
Agrees Sachin of Growel's 1O1 Mall, "With the pandemic situation we have observed that only serious shoppers are visiting malls for planned purchases, which in turn has contributed to higher conversion rates. This also means that experientials will become very important. Brands that have got the pulse of the catchment and are connected with the audience are faring better. Adopting dynamism in the way the brand functions will decide who is here to stay and the rigid ones will eventually be churned out."
Investments in technology
Enhancing the experiential factor also means greater integration with technology and extending the offline experience to connect with consumers through the digital platforms.
DLF Malls for example recently upgraded the features on their 'DLF Malls Lukout' app with features like 'Shop Safe', 'Shop assist' and 'Lukout Closet', the aim being to help customers in maintaining social distancing and seamless shopping experience.
Says Sachin, talking about Growel's 1O1, "We made all touch points contactless with sensors, starting from parking ticket automations to even lift operations. We are also setting up experiential zones to tap on to the pop-culture trends of the millennials like selfie corners and interactive installations."
At Viviana too, as Gurvineet informs, shoppers can use the QR codes in the food court and order from their mobile phone with the payment being done digitally . They can pick up their food once they get their alerts on the phone, without having to crowd around the counters.
Building new brand relationships
The pandemic also saw changes in the way malls engaged with their tenant retail brands. This includes waiver/discounts on rentals, new revenue sharing arrangements, collaborations for loyalty programmes, e-vouchers, and for omnichannel experiences. As Sachin shares, "We are also actively integrating with our retail partners to jointly improve the omnichannel presence, especially with the fashion categories with various initiatives like hyperlocal mall delivery service, curb side pick-ups, video call shopping, among others. Furthermore, we are also looking at incentivising our Rewards Programme with higher and more lucrative returns that interest the premium TG."
Gurvineet says further, "We have always treated our retail partners as partners, so we have given them substantial comforts to come to their feet, so much so that we have to take the losses on our own."
Agrees Sachin, "We have used a collaborative approach and extended concessional rentals to our tenants, thus making it viable for them to stay with us. This has also ensured retention of all our tenants in the mall."
But malls also feel that there can be more support and relief measures from the government to get back on the growth track. Says Gurvineet, summing up, "Some states have announced property tax waivers for hotels, but not for shopping centers. While it was necessary to close down shopping malls, we must understand that this industry also faces huge challenges, and although malls function like the hospitality industry, they don't get any support from the government, like waiver on taxes or electricity charges, like they enjoy in developed countries. We are always the first to get shut down after a wave. So we should at least get some relaxations."