When retail rocked & hope emerged in a virtual ceremony
By N Jayalakshmi | June 01, 2020
If there's one thing I learned from the VM&RD Retail Design Awards 2020 ceremony held online on May 29, 2020, then it is that no virus can dampen our innate need to celebrate the best, or quell our hopes for a better future - one marked by creativity, responsibility and enterprise.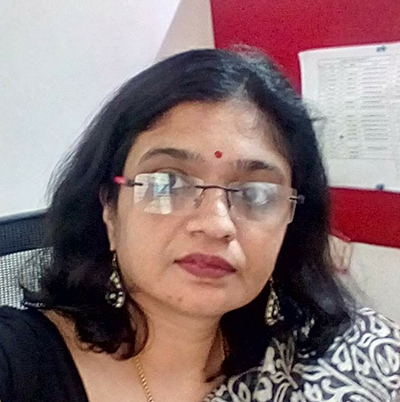 If I were an alien I would most certainly envy the human spirit that says," To hell with you, you can't stop us from fighting our odds and evolving from it."
Indeed coming to think of it, there was no bar counter thronging with crowds that evening, no after-event cocktails overflowing, no back-slapping banter exchanged, no glitzy presentations enunciated by loud cheers, no packed auditorium charged up with live buzz. But no one among the 500 and more present virtually that evening missed any of it, as expectant energy pervaded the whole chat room and effusive exchanges more than made up for any physical element that was missing.
True that technology makes it all possible - enabling experiences that replicate the real physical feel in a digital platform. But let's also remember that it is the human spirit of innovation that creates these technologies. And I feel proud of the team that has gone ahead and leveraged these technologies, to keep up its commitment to participants and patrons, no doubt battling many challenges along the way. Kudos to them.
Vivacious show hostess Keisha Lobo, who has been hosting the VMRD Retail Design Awards ceremony right since its inception and is an integral part of the team, very commendably added all the buzz of a live event, throwing in apt music and little dance sequences. Indeed the classic Michael Jackson song 'Heal the World' and the iconic 'We are the World', both of which induce nostalgic rush in many of us, effectively captured the mood of our times.
But her masterstroke was asking the participants to come up with adjectives to represent each letter of the name 'VMRD'. The results were heartwarming and are a testimony to the tremendous respect and goodwill that VMRD Awards has garnered over the years. 'Vibrant', 'Rocking', 'Radiant', 'Monumental', 'Remarkable' were just some among the many that poured out excitedly from the participants.
Many of these adjectives also apply to the entries that made it to the Awards this year. And I now come to the most important part of this whole musing - to salute and congratulate the winners of the VM&RD Retail Design Awards 2020. It seems like aesthetics, technology and environmental responsibility are finally coming together in retail, as was evident from the winning entries. A big salute to also the jury here.
The 12th edition of the VM&RD Retail Design Awards had 325 entries across 22 award categories. Of these, 160 were shortlisted by the jury that comprised some prominent names in the global and Indian retail design space. Studio Lotus bagged the coveted title 'Best Store Design of the year' this year for the project 'Paro by Good Earth'. The design firm also won the maximum number of Golds, 4 in all. Totally , 58 awards were given away this year, which included 15 Gold, 18 'Merit 1' and 25 'Merit 2'.
The winners also reflect the higher standards and tougher benchmarks that the Awards committee has set this year - raising the bar on retail design excellence. It also makes us look forward to better in-store experiences in the future.
It is true that our lives will no longer be the same post-Covid-19. Store spaces will perhaps never be the same. And store design too, as an extension, will never be the same. And as I write this, I'm sure that retail designers across the country and globe are already rewriting the whole retail design script, redefining customer experience and reimagining the store interface. After all, change is the name of the game. It is possible that post lockdown, the customer engagement platform will emerge in a new avatar in retail, one where safety, trust, empathy, sensitivity and ease of experience will be the main differentiating factors across both digital and physical channels. Designers will play a crucial role in enabling all of these in a seamless fashion in the whole buying experience. So, let's keep the currency of positive change rolling and circulating. Stay safe.
Related Viewpoints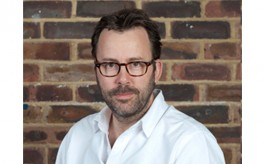 Associate Director (Design), rpa:group
'Technology is still a tool and requires a skilled eye to apply it for best effect'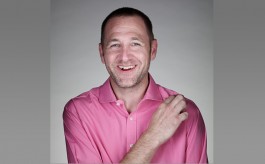 Founder and Creative Director, Quinine
Some great examples of sustainable retail practices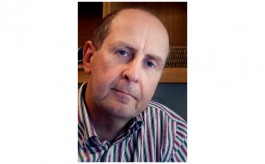 Founder - VM-Unleashed Ltd.
The future of retail spaces is a balance of technology & people