Why lighting needs to be part of store design curriculum and more…
By N Jayalakshmi | March 27, 2023
Retail designers need very good understanding of how lighting fixtures, colour temperatures and other aspects work if they have to do justice to a store project, says Utsav Doshi, Founder and Principal Designer, A&J Design Studio, in this exclusive conversation with Retail4Growth, as part of the 'Spotlight' series, presented in association with lighting solutions company Gardler.
Given the undisputed position of lighting in the experiential scheme of things, it's surprising that there are still some gaps when it comes to a closer understanding of lighting, especially in the context of retail experience. As Utsav Doshi, Founder and Principal Designer, A&J Design Studio, shares, "Clients are often not aware of the different kinds of lighting solutions and fixtures that are possible. They are only concerned with having a bright store. So we need to educate them on how best we can use lighting to highlight products in a store."
But then, as Utsav adds, it's not just the clients who need more awareness on how lighting works. Sometimes the gaps exist on the part of designers too, with the result that the store planning is done and executed without adequate quality checks; and lighting is one of the fall-outs. "Like all other important aspects of store design, lighting too needs strategic planning, and this means a close understanding of how lighting fixtures, colour temperatures, etc., work. Fact is that with lighting you can create drama in a store. The idea is about catching attention through the right play of lighting. So lighting should be made part of the store design and architecture curriculum and should be studied in detail as there is so much to it. It is both art and science."
Well, the lack of focus on lighting in the design curriculum reflects in the inadequate focus on planning for lighting when it comes to a store design and this in turn shows in the end result. And today, with the use of new technologies and processes like heat mapping, it is possible to strategically plan lighting in a store, in terms of focusing on specific products as per the business requirement, as Utsav points out. The possibilities are immense; what is required is a better understanding of these possibilities.
The other challenge, according to Utsav, is finding the right lighting fixture for the right pricing. "There are some good brands in the market, but often it's difficult to differentiate them and identify the make of the product, as many of them are just traders and not manufacturers. Of course, there are brands who have good lighting fixtures, but then they come with a cost which may not match the project budget. Every project has its own budget, and the cost is often the main parameter for selecting a lighting product."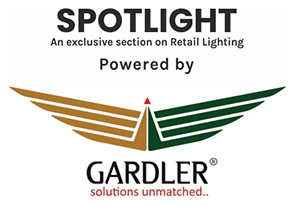 Finally, addressing the question of what should be the other criteria for selecting a lighting supplier/solution, Utsav says, "The criteria often depend on the project. For example, in the case of a high-end boutique, the fixture finish matters a lot, and then there are other aspects like warranty, post purchase service, quality of the lighting driver, the beam angle, reflective index, etc. The checklist is pretty long and it only gets longer with experience." But having a well defined checklist helps in finding the right lighting solution for a store. After all, lighting can be a make or break factor in a designed experience.
Pic Courtesy: Freepiks
Related Viewpoints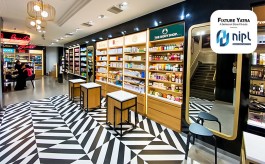 Director, Kathiawar Stores
'Planning is critical in successful execution of store solutions like fixtures'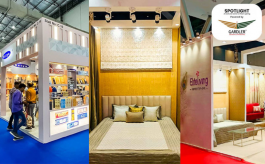 Founder, AP Designs
'Lighting an exhibition stall is much more challenging'