Will tech partnerships drive store fit-outs industry?
By N Jayalakshmi | March 10, 2023
The definition of omnichannel might be a hazy one, meaning different things to different brands. But broadly, it does entail greater role of technology in different aspects of retail functioning. So what does this mean for the store fit-out business eco-system?
Cliches and over-used terms are like social media - you can hate it, but you can't avoid it! The most overused term in retail today (no marks for guessing this one) is 'omnichannel' and you won't be blamed if the word prompts an instant groan ('not again')! But then a practical demonstration of omnichannel in the truest sense is still not as common as the usage of the term itself suggests. After all, in its true sense, it means a convergence of the offline and online/digital/virtual experiences to offer greater convenience to customers. And it encompasses all aspects of the store experience - from product display and visibility to customer interface and experience.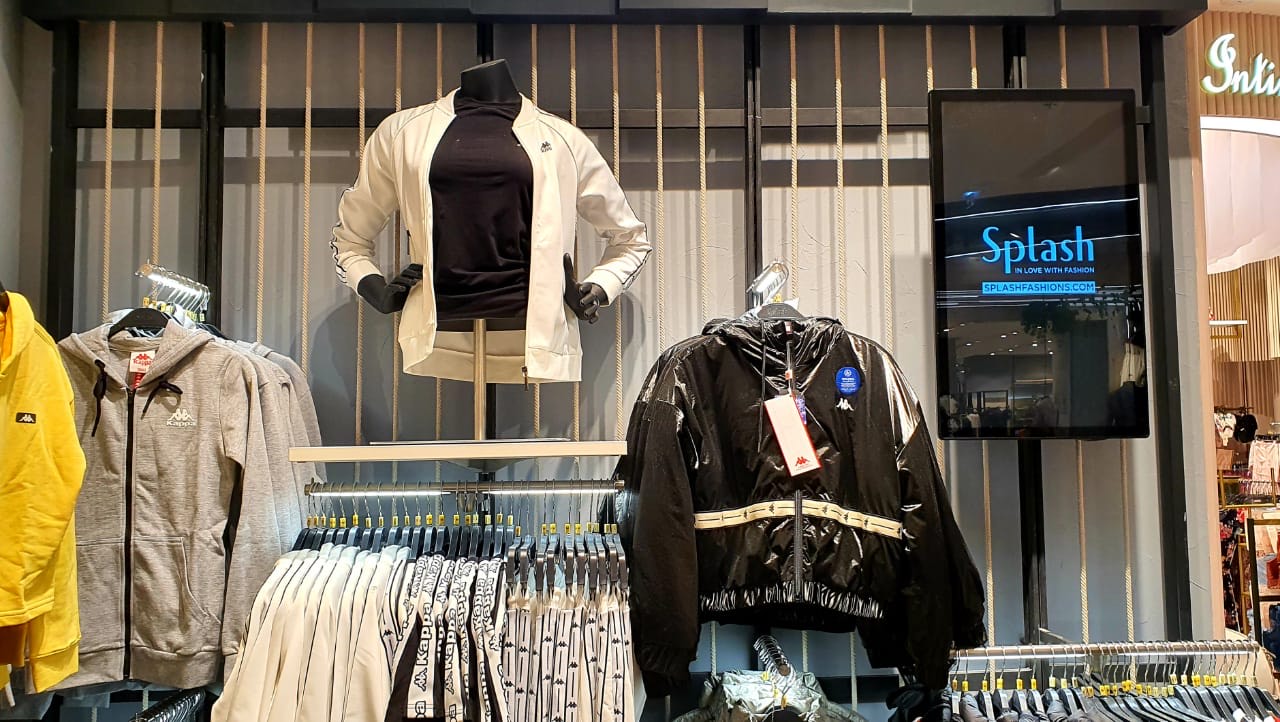 But the omnichannel focus has certainly begun for many retail brands, both global and Indian and it includes a wide range - from BOPIS (buy online and pick up in store) and AI-based self racks to dynamic digital signage, smart trial rooms and RFID-enabled cash counters. There are also enough indications that brands will continue refining the omnichannel integration in the times to come.
New role for store fit-outs?
So does this mean that crucial in-store aspects like fit-outs can play a bigger role in the whole omnichannel transition? If the answer is yes, then it brings up other key questions:
What would it take for fixture manufacturers to offer a complete solution that meets the omnichannel requirements of a brand?
Will fixture manufacturers invest more in tech R&D so as to cater to their retail clients' emerging tech-focused needs?
Or does it make more sense for them to partner with technology companies that have the expertise to offer the required solutions and incorporate them into their products?
Will client demand drive these /partnerships/investments in tech R&D or will it be the other way around - suppliers show the possibilities to the client and together they arrive at the right solution based on the brand and store requirements?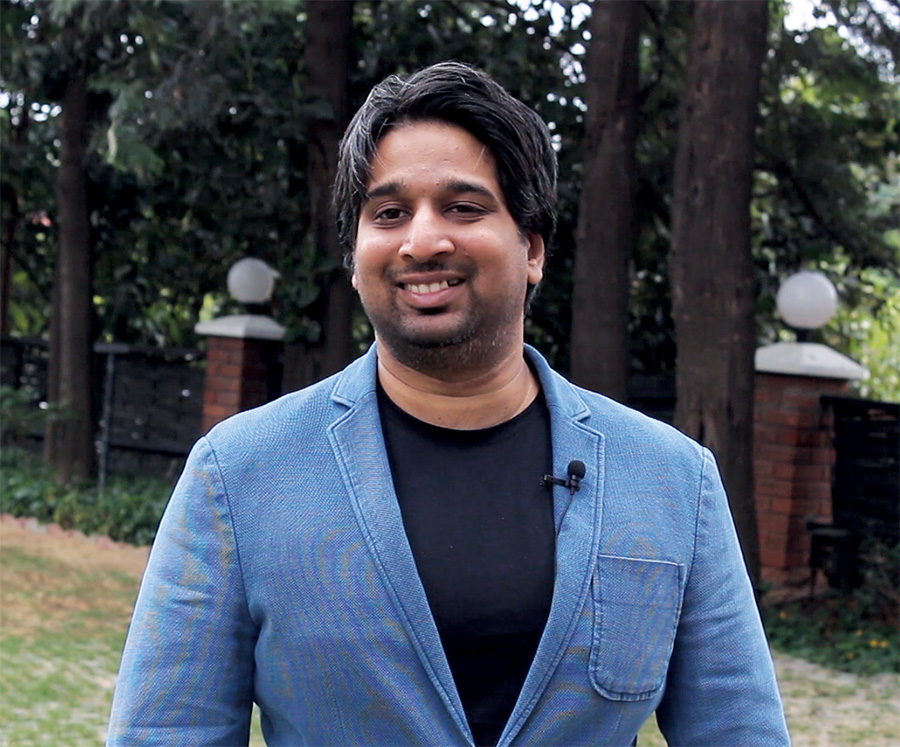 While all these questions may have diverse and often obvious answers, they do point to the need for exploring newer possibilities in the space. Huzefa Merchant, Founder of leading fit-out company INSYNC Shop Fitting, which invested in the relevant technologies long before it became a trend, says in this context, "Today when people go into stores, they are looking for convenience and they are looking for a new experience. And I've always seen it as an opportunity. Our shop fitting was designed with digital integration in mind, and our business model was also created anticipating this trend in mind, wherein we provide the right technology to bespoke shop fit-out manufacturers in India and outside. We work with some of the top names in the fixture industry, providing them with the right technology, while they focus on what they do best - making bespoke custom fixtures."
Not everyone's cup of tea
Indeed, as Huzefa points out, everyone cannot develop the required technology. It takes a different kind of resource, mindset and a completely different kind of infrastructure - very different from a traditional fixture set up. Internationally too, industry players combine their talent to create future solutions, he shares. So fixture manufacturers could either invest in their technology and create digital solutions, or partner with a technology provider to offer a consolidated solution to the client.
Amit Mohta, Joint Managing Director, Elemental Fixtures Pvt Ltd, says, "I think it's high time for tech companies and manufacturers to come together and offer a complete, ready-made solution to the client."
Elemental Fixtures has been closely involved with the store roll-out of the brand Azorte from Reliance, which has been focused heavily on creating smart, digitally enabled stores, and this means newer opportunities to learn and discover through collaborations. As Amit says, "We worked very closely with the tech team to understand how it works, especially in terms of using the right materials to match the tech interface. For example, only certain materials can be used when integrating tech elements like RFID, to ensure there's no interference with the magnetic component. So there is a big learning curve for us from the tech partner."
Need for standardisation & visible value
Amit, however, adds, "Many retailers still feel technology is prohibitive and is over-leveraged. They believe that human interaction is important. Customers, even in countries like the US, don't expect technology to be a replacement for the human touch yet. Also, technology needs to be used widely for awareness and comfort to kick in. There are enough examples of technology usage today, which are a common part of our everyday life - from scanning menu in a restaurant to using boarding passes in airports. It's just a matter of it becoming universal and standardised."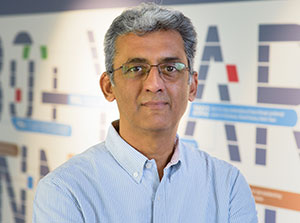 Sundar Subramaniam, Managing Director of Bangalore based Dovetail Furniture, says in this context," About 6-7 years ago, there was some anticipation with regard to interactive fixtures and greater traction was expected around tech enabled store fit-outs and the like. But I haven't seen that happen yet, at least not the way it was expected to. Maybe we are still in a wait and watch mode, as far as front-end tech integration in retail is concerned."
But then, for technology to become more commonly accepted and used would also mean making a start somewhere. For retailers, the starting point would be the cost benefit. As Amit points out, "If there is a cost benefit to using technology then retailers will jump at it. For example, if the cost effectiveness of having digital displays, which can be remotely controlled and changed easily is proven, then they will consider it as a value add. So their partners will have to first come out with solutions that show a clear-cut display of value."
Data value add
When it comes to fixtures, one big value-add would be data capture. As Amit points out, "Earlier fixtures were looked at as just another tool. But now there is the realisation that fixtures play a critical role in the whole buying decision and I'm sure there's a science to how a customer's buying decisions are influenced by the product display on a shelf rack. If retailers can add data to it, then they will realize that every fixture is alive and contributes drastically to the customer's buying pattern. So it's high time we combined tech enabled functionality with aesthetics in fixture design and manufacture."
Need for a collaborative mindset
But for fixtures to be leveraged well and serve the purpose that they truly can using technology would mean some changes in the eco-system and it comes back to the question of partnership, and more importantly, the mindset.
As Huzefa sums it up, "It has to start from a mindset of collaboration and move beyond competition and I do feel there's a huge opportunity for collaboration. There is a need and then there's a solution. While some decide to create a bespoke solution, a few others decide to use the solution that is available. But on the whole, this kind of collaboration and integration is good for the whole industry." And the right time for that may be now. As Sundar says, "In the last 2-4 years, I see a higher amount of professionalism coming in, where retail brands are concerned, especially in terms of placing an order, clarity of requirement, cost negotiation, etc. There is a greater focus on quality and timely delivery and this in turn also demands greater professionalism from the partners. So I think the eco-system as a whole has evolved for the better." Sounds like a clarion call. What do you think?