French sportswear company Decathlon to open 60 stores across India in 4 years
By Pray Jani | Vjmedia Works | July 10, 2014
As part of its expansion plans in Gujarat, the company plans to open nine stores in four major cities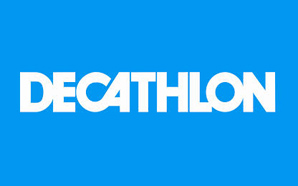 French sports equipment and sportswear company Decathlon plans to open 60 stores in India in the next four years, a company official said here on Wednesday.
"Currently, we have fourteen stores across ten cities of India. We plan to open at least 60 stores across the country in next four years. The development of stores will be in accordance with the potentialities of the cities," said Stefan Badiou, Regional Manager, Decathlon.
As part of its expansion plans in Gujarat, the company plans to open nine stores in four major cities of Gujarat in the upcoming five years.
"We already have one store in Ahmedabad. We plan to open three more stores in Ahmedabad, three in Surat, two in Vadodara and one in Rajkot," Badiou said.
The first store in Surat, he said, would be opened by January 2015 and would be spread across 2,000 square metres. He said that the company aims to tap into India's young population and wants to provide sports infrastructure, which is underdeveloped in India.
The company currently has four stores in Bangalore and one each in Thane, Hyderabad, Kochi, Coimbatore, Ludhiana, Mohali, Chandigarh, Noida, Pune and Ahmedabad. It set up its first store in India in Bangalore in 2009.