Funskool to be exclusive India distributor for Playmobil Toys
By Nabamita Chatterjee | March 30, 2018
Over the last few years, Funskool has successfully built its own chain of retail stores, located across the county and is looking to increase its retail network to over 30 stores over the next two years. Currently in India it is catering to over 125 distributors and has 5000 retail stores.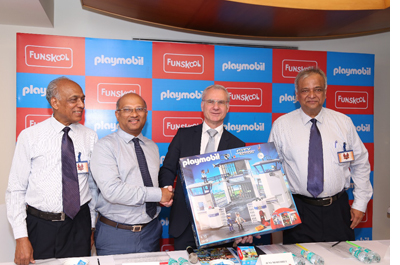 Funskool India Ltd, India's leading toy company has partnered with The Brandstätter Group (Germany-headquartered) which owns the "Playmobil" brand through a distribution agreement for the Indian retail market. The exclusive agreement will see Funskool as the sole distributor for the Playmobil line of toys in India.
Funskool's strategy in the Indian toy market is a two-pronged approach. The company focuses on building its own brands like Giggles (Infants & Pre-School Toys), Handycrafts (Arts & Crafts), Fundough ( Dough), Play 'N' Learn( Educational Puzzles) and several games of its own; and also manufactures games under license from companies like Disney, Warner Brothers, Ravensburger, Jumbo, etc. The firm also has its equal focus on its distribution business, where it represents many of the world's top toy companies and brands. The company also distributes Hasbro products to trade stores and Hypermarkets. Playmobil will be a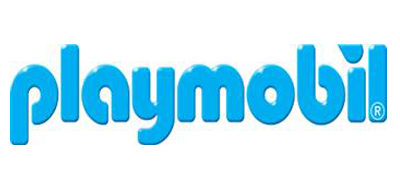 significant addition to Funskool's range and is expected to have a very positive impact on the company's turnover in the years to come.
"Toys have always played a vital role in a child's emotional and cognitive development, and Funskool has been a pioneer in this field by bringing some of the best toy brands available from across the globe to India. Our Partnership with Playmobil is a reflection of our vision to ensure that children play with the highest quality toys in India. We look forward to a successful partnership with PLAYMOBIL in the times to come", said John Baby, CEO, Funskool.
The Brandstätter Group based in Franconia (Germany) generates a global turnover of 679 million euros with its Playmobil brand and had a double-digit increase of 11% in 2017. The group thus further consolidated its strong market position in Germany and internationally in 2017. "We at Playmobil have been watching very carefully the great development of the Indian toy market during the last few years. However, it has always been clear to us that we will only enter the Indian market together with a strong and powerful distribution partner. Now, with Funskool at our side, the best possible choice of a distribution partner for India, we are excited to launch the world known toy brand Playmobil in India. Our hope is to give a valuable contribution to the toy selection of children and parents in India", said Jens Möhrle, Senior Director International Business Development, Playmobil.
According to Funskool's industry observation, the Indian toy market is estimated to amount to Rs.3,000 Crores at retail currently which makes it only around 0.5% of the world toy market. However, the Indian toy market is expected to be one of the fastest growing markets over the next ten years. Funskool as the leading toy company in India is very optimistic about its future in a growing market and sees extremely interesting times ahead. The company will soon make an announcement regarding its tie up with two more reputed international toy brands.