Honeywell celebrates scanning innovation on 40th anniversary of the barcode
By VJ Media Bureau | Vjmedia Works | July 08, 2014
Anniversary was marked with microsite launch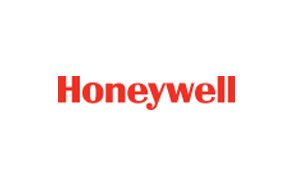 It has been 40 years since barcode scanning was introduced as a tool for easy transactions. With the first barcode scan on a 10-pack Wrigley's 40 years ago in Troy, Ohio; the count has gone up to 5 billion scans every day. In honour of this special occasion, Honeywell is celebrating the anniversary and the role it has played in barcode and scanning innovation over the decades.
Honeywell has been in a constant process of innovation in the barcode catering to industries retail and beyond. Code 39 is the most widely used barcode and with the introduction of Aztec 2D barcode that is used on airline and railway tickets, Honeywell has continued to collaborate with customers around the globe to deliver new scanning technologies that help transform fundamental business processes. AstralPool, LoBue Citrus, Nature's Best and the San Jose Police Department are a few examples from Honeywell's portfolio.
"Forty years ago, I could have never imagined the impact that a barcode would have on consumers and businesses all over the world," said Sprague Ackley, technologist, Honeywell Scanning & Mobility. "From providing a speedier checkout at the grocery store to scanning at a hospital bedside, to enabling goods to be tracked throughout their lifetime or simply using my phone to board an airplane, I continue to be amazed at the power of the barcode technology."
Honeywell has launched a microsite to mark this day in the history of Honeywell's endeavour in the barcode scanning business. It uses the social networking platform to reach out to people via Twitter on @HoneywellAIDC. Customers can share this occasion by using the hashtag #40YearsofBarcode.
The barcode continues to play a critical role in improving efficiencies, increasing productivity and enhancing the overall customer experience across a variety of industries.