James Munson takes over as M&S\'s new India MD
Vjmedia Works | April 11, 2017
After 20 years of serving in varied roles in global business of retail giant M&S, James Munson replaces India MD Venu Nair. Nair moves on as CCO of TATA"s retail subsidiary Trent Limited.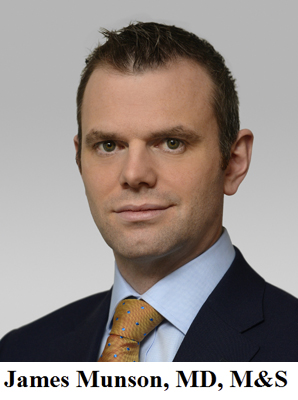 Marks & Spencer Reliance India has announced the appointment of James Munson as Managing Director. James replaces Venu Nair who is leaving Marks & Spencer on 20th April to pursue a new role as Chief Commercial Officer for Trent Limited.

James will be responsible for continuing to grow Marks & Spencer's joint venture business in India with Reliance Retail. With 57 stores across 27 cities, India has the largest number of Marks & Spencer stores outside of the UK. The retailer is also growing its online reach across the country via leading fashion platforms Myntra, AJIO and most recently with Amazon. James will commence his new role in May.

James is a seasoned retail professional with over 20 years of experience in the industry, including six years working in India and the Czech region. He has held various leadership positions across the business including Store Manager at Camberley and Kingston, two of Marks & Spencer's largest UK stores. In 2011, he was appointed as Marks & Spencer Reliance India's Head of Retail including responsibilities for Supply Chain and Visual Merchandise. In 2014, James was appointed Managing Director of the Czech Group with responsibility for 48 stores in Czech Republic, Slovakia, Poland, Lithuania, and Estonia.

Jonathan Glenister, Marks & Spencer's Regional Director of Europe, India and Greater China, said: "We are delighted to appoint James Munson as our new Managing Director for our India business, one of our fastest growing markets. James has extensive retail experience and solid understanding of our India business. We would also like to thank Venu for his contribution to Marks & Spencer for the last 14 years of service. He leaves with our best wishes for the future."

Commenting on his appointment, James said: "I'm thrilled to be returning to India and have the opportunity to put our Indian customers at the heart of everything we do. As one of our key growth markets, this is a really exciting time to be re-joining the team."