JDA Software unveils a one-stop-shop solution for planogram generation
Vjmedia Works | July 29, 2015
myPG removes one of the biggest roadblocks of store designers by providing an automated planogram generator that only requires some pre-defined instructions to do so.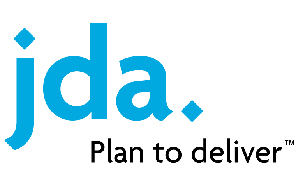 JDA Software Group, Inc. has created a new single-user software solution JDA Planogram Generator Client, better known as myPG, which makes it easy for the retailers and manufacturers to maintain a spacious store, in the limited area available to them. myPG will aid in keeping the customers satisfied and also the retailers with respect to their profit margin. It also caters to high volume planograms where the headcount and the variety of products is high so that there is no compromise on the quality.
​myPG delivers automated space planning capabilities of JDA Planogram Generator Enterprise. David Johnston, SVP of Global Industry Strategies, JDA said, "JDA Planogram Generator Enterprise enables the automation of high-volume planogram production at leading retailer and consumer goods companies around the world. With myPG, we're bringing automation to a single planner, enabling them to improve both quantity and quality. With the launch of myPG, JDA's Space Planning customers can leverage the power of automated planogram generation, without purchasing a full enterprise license or incurring implementation costs."
"By considering both the top-level merchandising strategy and the needs of local shoppers, myPG can help maximize both cash-register sales and profit margins. This powerful new tool ensures that consumers will find what they are looking for when they enter their local store, which is essential to success in today's omni-channel world."
JDA is one of the leading giants in RSP (retail solution provider) services to more than 4000 customers worldwide among which are integrated retail channels, omni-channel retail and supply chain planning/execution. myPG has built-in software solution that automatically creates planograms, liberating the designers to carry a detailed study on market trends and their impacts. The software takes into account user-defined merchandising instructions to generate planograms.