RBL to start their MBO concept White Crow
By Satarupa Chakraborty | July 18, 2018
Poised to open its first large format MBO spanning across 5300 sq ft retail space and 2600 sq ft of café space in Ahmedabad, this is RBL's step towards their own MBO concept. This looks like RBL's effort to retail their premium to luxury segment of brands in mini metros and smaller towns.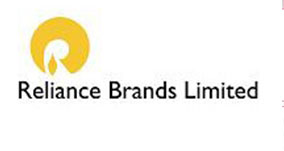 Reliance Brands Limited, a part of Reliance Industries Group, building a portfolio of international and domestic brand equity, will soon come up with their Multi Brand Outlet concept to retail all of their brands from one large format store. Named as White Crow, the first MBO is slated to open at a high street location in Ahmedabad along with a café in partnership with some other player. Spanning across 5300 sq ft area, the store will be spread across two floors while the above most floor will accommodate the café spanning across 2600 sq ft. White Crow seems to be part of RBL's effort to take their premium to luxury segment across apparel, footwear and lifestyle business to mini metros and smaller towns eventually. The company refrained from sharing any comment on the same.
Founded in October 2007, RBL started its business to launch and build an array of international and domestic brands. Today, the company has global majors like Brooks Brothers, Diesel, Dune, Ermenegildo Zegna, Hunkemoller, Hamleys, Kate Spade, Kenneth Cole, Muji, Scotch N Soda, Steve Madden, Superdry and many more. In last few years, RBL shut down retail operations of brands like Juicy Couture, BCBGMAXAZRIA, BCBGENERATION etc in India.