Santosh Nair quits HP
By Mohit Manghani | September 26, 2019
Santosh Nair, who took on the role of the Country lead and Category Manager of HP's India region in October 2008, has quit the company.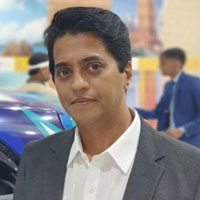 Santosh Nair, Country lead and Category Manager, India, HP, has announced his decision to resign after having served the company for over a decade.
Nair was assigned this current role as Country Lead and Category Manager for HP in October 2008. Prior to that he was handling the role of Regional Manager for HP Scitex.
While Nair did not divulge the reasons behind the move, he mentioned "career reasons" as the driving factor when Retail4Growth sought to get his comment on the move.
For more updates, subscribe to retail4growth newsletter - Click here