Shoppers Stop posts like-to-like sales growth of 5.2%
By Retail4Growth Team | July 31, 2019
The company posted an EBITDA of INR 50.1 crore in the quarter, up by 15.4% owing to significant operational efficiencies.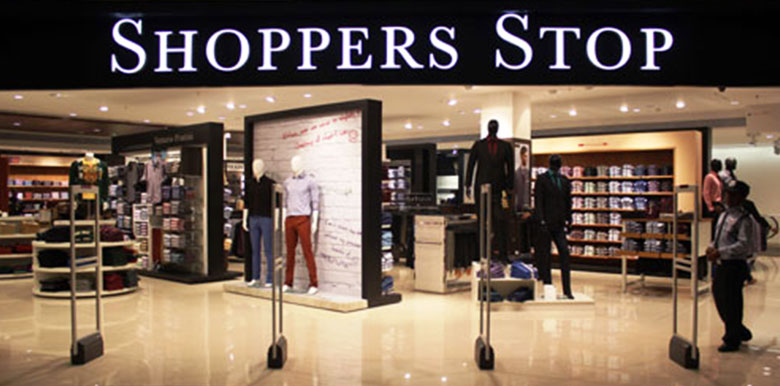 Shoppers Stop has reported like-to-like growth in sales at 5.2% Y-o-Y. The company posted an EBITDA of INR 50.1 crore in the quarter, up by 15.4% owing to significant operational efficiencies.
Commenting on the financial performance of the company, Rajiv Suri, Customer Care Associate, Managing Director & Chief Executive Officer, Shoppers Stop Ltd said "Whilst the country's economic growth has slowed down in overall consumption, impacting primarily agriculture, retail and manufacturing, Shoppers Stop achieved a mid-single digit 5.2% like-to-like sales growth, in line with our expectations."
He further added, "Our Personal Shopper service, the first-of-its-kind in India is gaining rapid momentum as customers embrace the delightful shopping experiences. This differentiated service has propelled a record number of new First Citizen member enrollments 2.64L (up 47% vs LY Q1) which further establishes customers' affinity to Shoppers Stop. We continue to build on our strong platform of celebrating Women with our exiciting campaigns, product assortment and constantly innovating on our beauty offerings including launching India's first truly luxury Beauty concept store, Arcelia. We continue to invest in our Private Brands, design studio, sampling units and testing labs that are now operational. We expect to see a positive impact in our collection range from the coming seasons."
According to the statement, the company is focused on investing in digitization, innovating with new retail formats, renovating existing stores and expanding footprint to enrich the shopping experience for customers.
During this quarter, the company added 1 department store at Guwahati, 4 MAC stores and launched a new luxury multi-brand beauty store concept 'Arcelia' at the GVK Mall, Hyderabad. Arcelia aims to redefine beauty shopping by enhancing the 'experiential quotient' in-store for luxury brands in skincare, colour cosmetics, fragrances and accessories. The total footprint stands at 83 department stores across 40 cities and 120 beauty doors in India.
"Shoppers Stop strategy and strengths are accentuated by one of the country's longest running and most coveted loyalty program 'First Citizen'. This program was launched in 1994 and today boasts of 6.3M members, contributing 82% of the sales revenue in Q1 FY20," the company said in a statement.
For more updates, subscribe to retail4growth newsletter - Click here
Similar News
Designed by Fitch, the new luxury store at Hyderabad looks minimalist and chic with an off white-gold colour scheme suffusing all elements of the store including the fixtures, props and visual communication.
Spread over approximately 44,000 sqft area across three floors, the new store will offer chic and desirable fashion brands under one roof.