Skechers to double up its store count by end of 2017
Vjmedia Works | February 27, 2017
Athleisure footwear brand Skechers plans to add 70 more stores to its already existing 75 stores folio.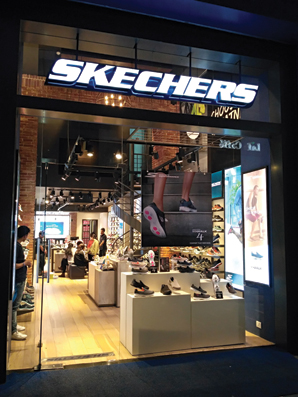 Lifestyle footwear brand Skechers plans to open 70 more exclusive stores in India in addition to their current count of 74 exclusive stores. With the robust expansion plan, the footwear retail brand will also explore cities and zones that they have not ventured into along with metros and tier-II and tier III cities. The brand has recently launched a new retail design concept called 'L' in Hyderabad, Mumbai and Delhi and plans to coin its future stores within this new updated concept.

Rahul Vira, CEO, Skechers South Asia, told, "The expansion plan will see us unfurling our retail operation in eastern India. Though we are present in Kolkata, we have not tried beyond the city. We plan to launch our stores in cities like Guwahati, Shillong etc. MBO-wise, we are not planning to increase our partner base but will strengthen our bond with the existing partners." Skechers currently retails 10%-12% of total global merchandise line and plans bring more product line in the country. "Indian demand is way too lower than global consumption for our brand. For a athleisure footwear brand, the awareness is missing. We plan to bridge the gap in coming times," Vira added.