Ted Baker CEO Ray Kelvin steps down after allegations
By Retail4Growth Team | March 05, 2019
Following allegations of harassment and sexual misconduct, the Founder and CEO of the British luxury clothing and accessories retail company has resigned.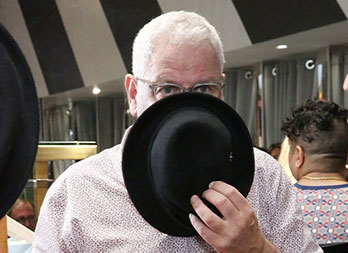 British luxury clothing and accessories retail company Ted Baker Founder and Chief Executive Officer Ray Kelvin resigned after allegations of misconduct, including complaints of 'forced hugging'.
"Kelvin, who founded the brand more than 30 years ago, had resigned with immediate effect. He will not be entitled to any salary or benefits payments in connection with the resignation," the company said in a statement.
Kelvin had reportedly taken voluntary leave of absence from the CEO role in December 2018 as the board hired law firm Herbert Smith Freehills LLP to investigate allegations that he gave workers unwanted hugs and asked his female colleagues to sit on his knees and let him massage their ears. He was also accused of making other sexual advances and innuendos, according to media reports.
Kevin has reportedly denied all allegations of misconduct. "Difficult though this decision is, given that Ted Baker has been my life and soul for over 30 years, I've decided that the right thing to do is to step away from Ted and allow the business to focus on being the outstanding brand it is so it can face 2019 with fresh energy and renewed spirit," Kelvin said in a statement.
Ted Baker further announced that acting CEO Lindsay Page would continue in the position. Chairman David Bernstein will 'provide additional support' as executive chairman, added the company statement.
Similar News
Shunning the cookie-cutter approach, British fashion retail brand Ted Baker always has something 'in store', when it comes to retaining glocal design elements. VM&RD tracks the brand's inspiration trajectory for their design of the India stores.