The Lumen Story
By Satarupa Chakraborty | July 09, 2018
Retail lighting in India is going through a major makeover with smart, fully tech-enabled and centrally operational solutions. With the LED boom in the last decade, the industry is witnessing a profound change in efficiency levels and economic viability. Some conundrums still remain. VM&RD figures out.
India, being the fifth major electricity consumer in the world, has witnessed an LED boom in the market in the last decade. According to TechSci Research report, the LED lighting market in the country is expected to register a CAGR of over 30% till 2021. Leading lighting manufacturer Philips India projected last year that smart lighting technologies will be the "choice by default" of the future. This shows how technology is driving the lighting systems. Retail lighting is going through a major makeover, welcoming technologies like IoT-compatible systems, tunable lights, human centric lighting, Li-fi etc. Almost 100% of lighting used by the retail sector in India is indigenised and supplied by Indian vendors, making the industry a fairly successful one (Source: VMRD survey).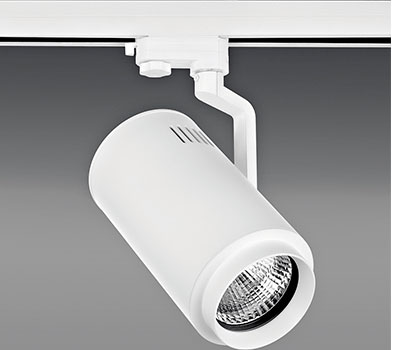 Project Design & Lighting
Almost 100% of lighting used by the retail sector in India is indigenised and supplied by Indian vendors (Source: VMRD survey). However, unlike other components like fixtures, signage etc, lighting system is often not taken into account at the planning stage of designing a project. So much so that lighting vendors are often consulted only at the final stage of power connection! Shankar Natarajan, Managing Director, Gardler Lighting, added, "Retailers still look at lighting as a functional aspect but not as value addition. In fact, lot of times, the bulk of tech improvement integrated in retail lighting is not getting the right kind of attention. Also, a little more allocation of budget can take the store experience a few notches above."
However, the retail lighting industry is witnessing an average 40% growth, which is more than three times the sales that the retail industry is enjoying (Source: VMRD Survey). This could be owing to the adoption of professional retail lighting across, both the organised and traditional retail sectors.
Harinarayanan KV, CEO South Asia, Lighting Technologies, observed, "Majority of retailers are giving importance to quantity and not quality, whereas in retail, this flat approach doesn't work because highlighting merchandises is the utmost thing. Colour temperature, beam angle should be peculiar to each store. Therefore, the designing and solution has to be unique to each store."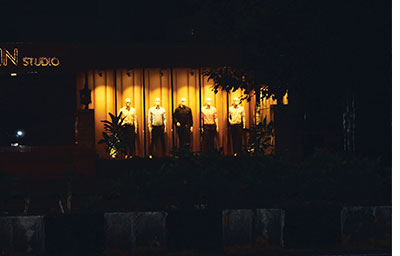 Application & Product Design
There are two aspects of the basic elements of lighting design – product design and application design. While application design was always available, product design has started happening of late in the country. In product designing, mould and casting parts are partly done outside India, while vendors are warming up to a fully 'Make in India' concept. Even for the application front, the application has changed. For example, the amount of lighting output is nowhere comparable to wattage any longer, accounting to the improvement of technology.
Mumbai-based Cenzer is one of the companies that has stepped up in producing the entire range of components in their facility. "I think that most of the lighting vendors have mechanical and engineering backgrounds, which helps in bringing innovations. The advantage for us is that we are organically an electronics company so we could pace up in the game of producing IoT smart drivers etc in-house," Hitesh Jain, Director, Cenzer Industries added.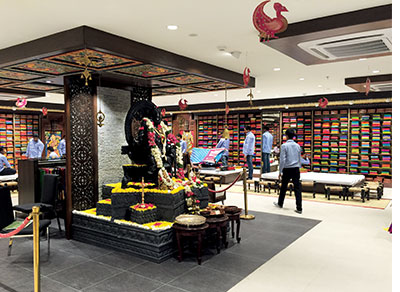 R&D – Fully Indigenised?
Many Indian lighting companies like Focus Lighting, ILC and others in last few years have set up their offices overseas, a sign of their international quality standards. According to a survey done by VMRD, more than 8% of locally-produced lighting fixtures are being exported to other countries. At the same time, interestingly enough, 75% of the leading players have in-house lighting design capabilities, which is a combination of lighting designers and lighting design software. That perhaps explains why independent lighting designers are a rarity in retail projects in India, unlike global markets where they are a common scenario.
Vijay H Madhusudan, CEO, Enfrien Technologies & Solutions, said, "The ecosystem of R&D has gotten better in last 8 years. Customers are also getting aware of the end products. Various aspects such as colour temperature and colour ranging index (CRI) are effective talking points today as we are peering close to the in-house R&D."
Retail Lighting – The Road Ahead
In a survey of 20 top retail lighting vendors in India last year, it was found that 20 players have done business with over an impressive 1800 clients, out of which about 79% are from traditional retail sector. This data clearly indicates that along with the organised retail sector, traditional retailers, who are known to be brutally price sensitive, have recognised the value of effective lighting. Ever since the LED boom, these lighting vendors have been rather fast to integrate technologies in different retail environs. Many of them outsourced technical know-how from international partners initially but today, most of them are self-sufficient to engineer both design and the software. Interestingly, many of them are geared up to even export to European and other markets. The retail lighting industry is expected to take the efficiency and economic viability to the next level.