ColorJet to launch 2 future ready digital inkjet & upgraded solvent printers for Indian market
By Nabamita Chatterjee | Vjmedia Works | September 27, 2016
The launch of the Softjet Plus signals the company's extension of its product line towards the soft signage product line.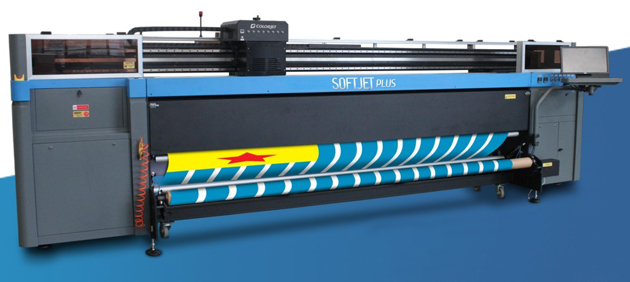 ColorJet, one of the largest Indian manufacturer of wide format digital printers in India is launching its latest printer model, 'Softjet Plus', a 2.5 as well as 3.2 metre soft signage printer and 'Polo Turbo - High Speed' for the Indian market.

The Softjet Plus easily prints on polyester based fabrics which can be recycled and uses environmental friendly aqueous based inks. Softjet Plus is the solution to print directly on fabrics for soft signage business and optimised for replacement of PVC based media and applications like backlit displays, while flexible displays can also be printed by this machine.

"We are launching the Softjet Plus to expand our product line and also to enable the entry of entrepreneurs in soft signage business at a lower investment. The machine will prove to be attractive for producers of soft signage's like flags, banners, hoardings, demo tents, vibrant backlits, etc, since nowadays a lot of fabric is being used for events," said Colorjet Brand Manager, Smarth Bansal.

"Softjet Plus opens another business avenue of customised decorative fabrics for its users and comes in both 2.5 and 3.2 metre print width to target different market requirements," he informed.

While, the Polo Turbo is a high speed industrial grade solvent printer, built on a heavy duty structure. Its independent drive technology drives each nozzle independently to achieve high speed production speeds of up to 2,800 sq. feet per hour, while delivering quality output on low running costs.

The Polo Turbo is a 8 head 4-colour printer with printing resolution of 1,440 dpi and can print on media's of widths up to 3,300 mm, with a maximum thickness of 3.00 mm and can print on SAV, PVC Banner, Backlit Film, Window Film and solvent based fabrics.