Macy's announces the icon for their upcoming Christmas window
By Satarupa Chakraborty | October 05, 2018
Astronaut Sunny the Snowpal has been announced as the key icon of Macy's legendary Christmas window to be unveiled at Herald Square in New York. The scheme will have 6 windows and will run for 21 days, as per the tradition.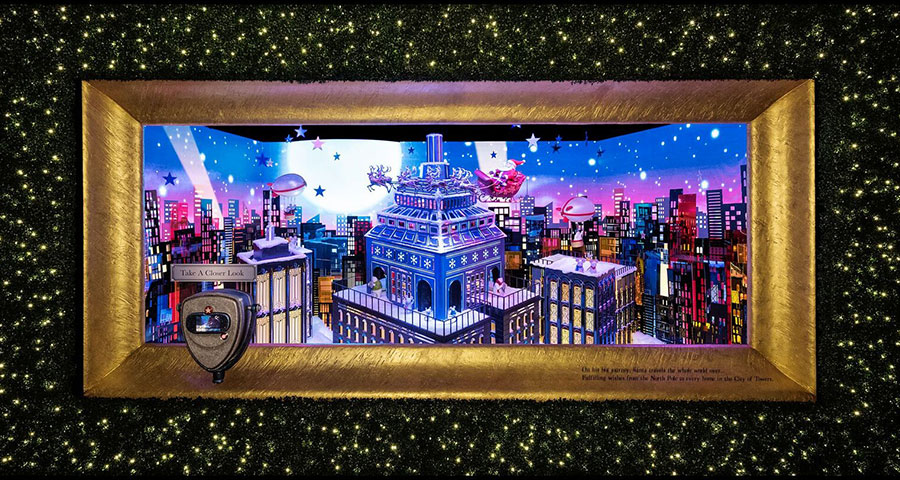 Leading retailer from the UK, Macy's known for unveiling theatrical window every year during Christmas at their iconic Herald Sqaure store location in New York, has recently announced the icon for their Christmas, 2019 window. Astronaut Sunny the Snowpal in the Broadway window displays, titled "Believe in the Wonder of Giving" will be unveiled on November 15 and will run for following 21 days. The six enchanted windows will share a tale of friendship, family, adventure, and teamwork as Sunny works to save Christmas with the help of her friends.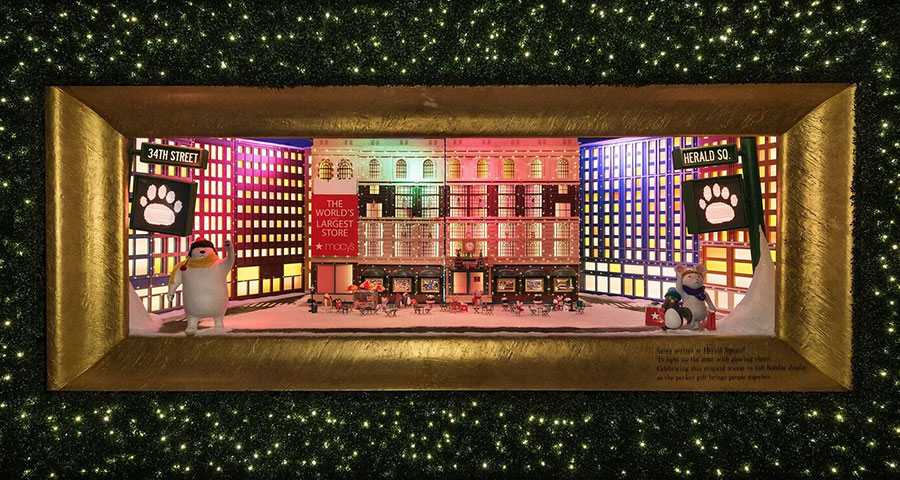 Award-winning designer and Macy's National Director of Window Presentation, Roya Sullivan, created the 2018 intergalactic-themed Christmas windows. A custom interactive video game will let guests zoom Sunny through snowflakes in pursuit of Santa's sleigh, while LED backdrops and animated characters and scenery bring energy to the holiday scenes. Sullivan shared, "We love to tell a new Christmas story in the windows each year, and I am excited to share Sunny's adventure with our visitors. The windows are set in space, but the gifts of friendship and family are universal. We hope guests of all ages will find holiday joy reflected in our windows."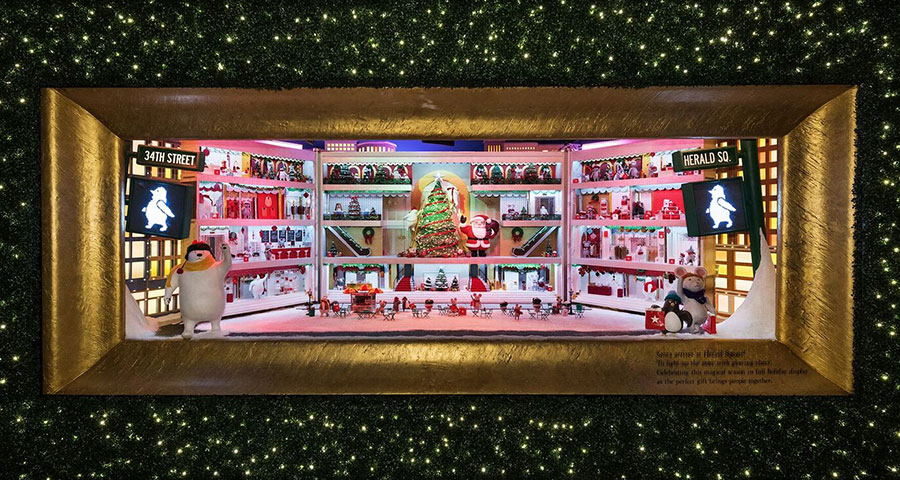 Macy's was the first department store to feature Christmas window displays and has been enchanting generations of spectators since 1874. During peak hours, more than 10,000 people per hour pass by the windows. Each Christmas window display is a project nearly a year in the making as plans for the next year's windows begin in January, almost immediately after the windows are taken down. It takes a dedicated team of more than 200 of Santa's helpers to bring the windows to life including Macy's display artists, graphic artists, sculptural artists, animators, carpenters, electricians, and music and sound experts. Installation of the Christmas windows takes 21 days and nights and runs for 21 consecutive days till first day of next year.