Street Mama: Global street food descends on Bangalore
By Chanda Kumar | May 29, 2018
Launched by Global Kitchens, Street Mama is all set to transform the Bangalore food scene with its international gastronomic concept
Just step into the newly-opened gastronomic hotspot, Street Mama, located at Garuda Mall, Bangalore, and you are transported into different corners of the world! Launched by the leading F&B chain Global Kitchens, Street Mama lets you feel the pulse of street ornamentation in its truest form with popular global street foods. Right at the entrance, the diners are greeted by a gigantic live kitchen that allows them to experience the global gastronomy as it is prepared. The experience of walking on a street, passing through different food stalls, visual delight of cuisines and the tempting aroma… that's Street Mama for you.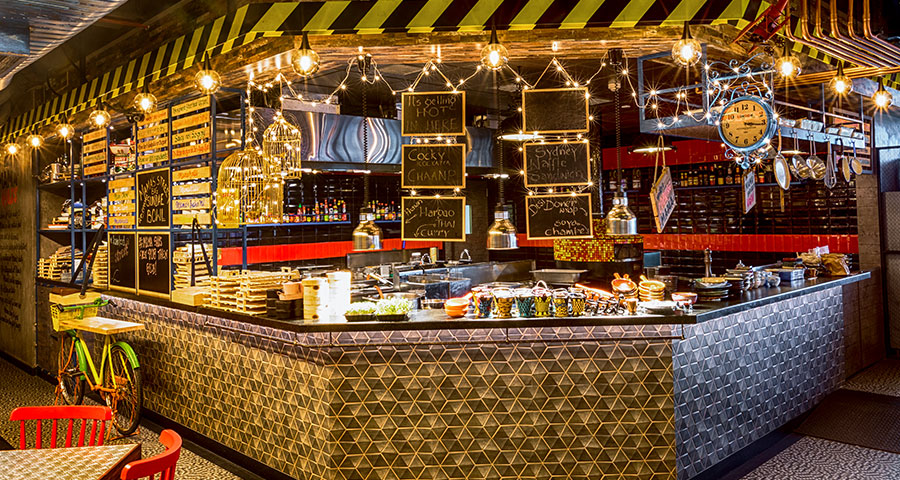 Conceptualised and designed by an ace hospitality interior designer Payal Khanna, the grand sprawling interiors of Street Mama comprise different zones with different beguiling names like Mama's Cave which is the Live Kitchen; Mama's Hood which is an amphitheatre; Mama's Hangout; the 80 feet bar spread and Mama's Court, the Banquet Area. The ornamentation, colour tone, interesting wall art, musical performances and carts hawking, everything reflects an easy breeze and vibrant atmosphere.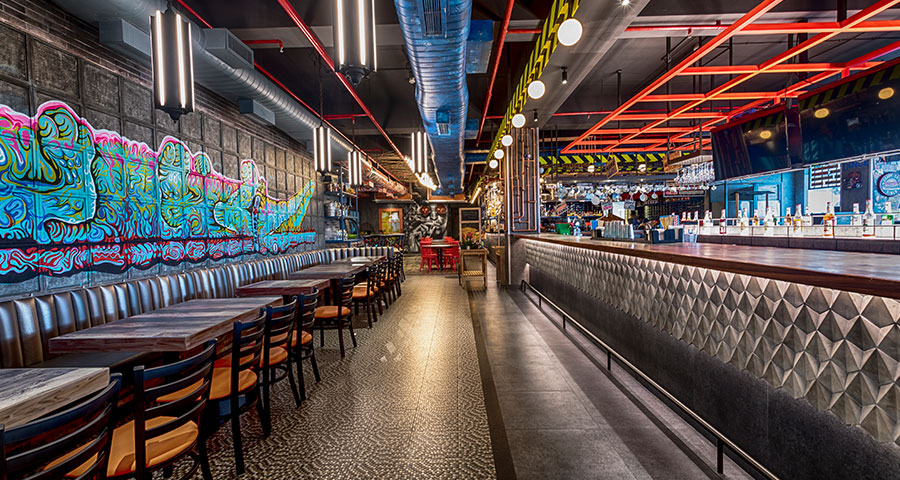 Varun Kapur – Director – Global Kitchens says, "Who doesn't love street food? It is an integral part of any travel experience around the world. It brings people together and creates unforgettable memories and experiences. We showcase an array of culture in the most vibrant form - which can immediately transport you to Bangkok's chaotic Chinatown Yaowarat road, Brooklyn's famous Bay Street or London's street food heavens of Borough and Camden market. Unique food, vibrant and refreshing drinks are brought to you with flamboyance and panache, which add to the explosion of flavours. This is how Street Mama is unique with a vibe unlike any other bar, pub or watering hole in Bangalore".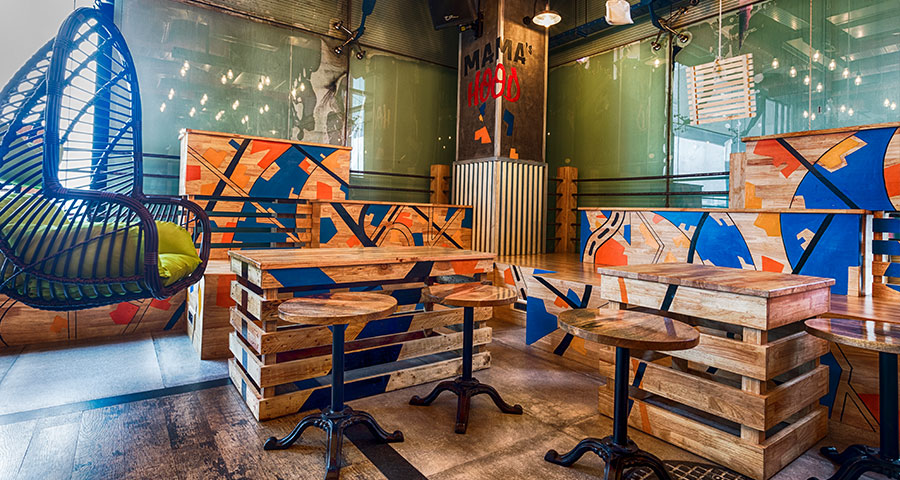 Speaking about the restaurant, Rajiv Singh – General Manager and Business Head – Global Kitchens says, "Street Mama is a vibe, a new bespoke concept from Global Kitchens. We are in the process of creating many more bespoke concepts to create a food revolution. This is an innovative take on the new pub culture and Bangalore is the first city to have the luxury of this concept".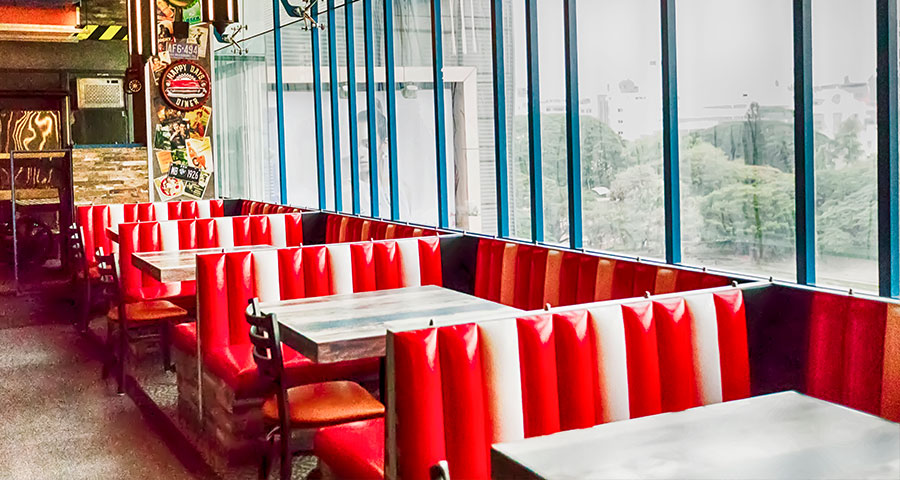 Conceptualised by Aura Dezyne, the space was designed as a vibe that delivered an extraordinary experience! Payal Khanna of Aura Dezyne says, "I have always been most fascinated with street art, so I was like let's bring it on Machan! We intentionally engaged various artists from the Garden City to draw and paint and leave an artistic impression at every corner. At one point, we had them all splashing colours at the same time, Amigos!"