#21-day plan - 'Digital reach & introspection' : Rajiv Krishnani
By Retail4Growth Team | March 31, 2020
India will be under lockdown for three weeks to limit the spread of the novel coronavirus in the country. Thousands of companies have stopped production activities in the nation and remain uncertain about future activities.

Retailers dealing in non-essential goods are taking this time to work on different business strategies and business ideas. Read on as Rajiv Krishnani – Founder, Re-Buzz Interactive Solutions & Executive Director - Amreesh Neon Pvt.Ltd (ANPL) shares his 21-day plan with Retail4Growth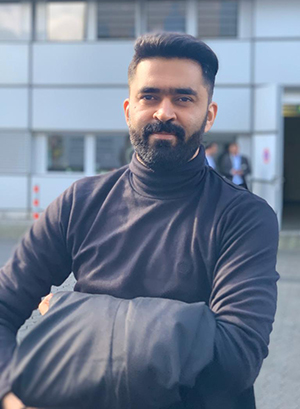 Teams ANPL and Re-buzz Interactive are working on two things:
Digital and Reach
During these 21 days of lockdown, I am sure lot of marketers and brand managers will be active on social media. Therefore we take this as an opportunity to increase our social media presence and reach out to all the supremos.
We have set up an interim digital marketing team and working on posting how the year was with every client.
The team will be focusing on uploading pictures and details of all the challenging and exciting projects that Team ANPL and Team Re-Buzz have executed over the last year.
The posts will focus on number of sites covered, products offered , client servicing lead etc to ensure all the required details of our capabilities are well presented.
We will also be pushing this content through a What'sApp broadcast with required permissions from all the contacts.
In a way we are taking this as a digital presentation to thank all our existing clients for the wonderful support and also to reach out to our prospective customers.
Self introspection
Internally the management team realised that these 21 days without work might have a negative impact on our core team. So in the interest of keeping them motivated and engaged, we have implemented a small exercise for all our internal teams.
To begin with, we have asked the respective client servicing managers to make a detailed report mentioning and covering various aspects of failures and success achieved in this financial year. The report will cover things like sites done, challenges at site, contractors/installation team performance, inventory issues, production issues, lead time management for every site, etc etc.
We also have requested every team member to self evaluate themselves and come back to management once we are back to normalcy with suggestions on how they would like to contribute more towards the growth of the organisation.
So for now we are focusing on these two activities for the teams at ANPL and Re-Buzz.
Personally, I am also thinking and working on expanding our product portfolio towards technology solutions in retail.
With the recent Euroshop visit I am confident of rolling out some brilliant technologically advanced products with regard to retail solutions.