Addreality ties up with Satin Neo Dimensions
By Smita Sinha | April 03, 2019
The Hong Kong based AI/digital signage solution provider tied up with Satin Neo Dimensions at In-Store Asia 2019 show as part of its plans to bring AI-based signage solution to Indian retailers.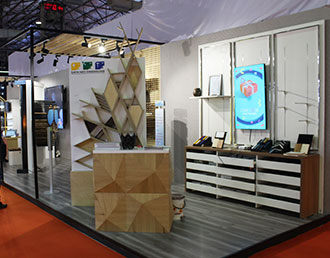 Hong Kong's Addreality, an AI-based digital signage solution company, partnered with Delhi-based furniture fixture manufacturer Satin Neo Dimensions to showcase AI-based signage solutions at the 12th edition of In-Store Asia 2019 held in Mumbai last month. Addreality's AI-based digital signage solution, powered by machine learning and computer vision algorithm, brings intelligence and personalization to the brick and mortar retail space.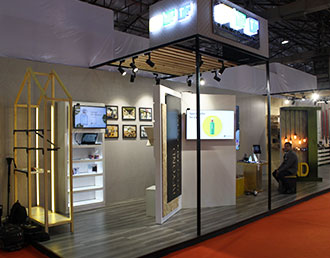 The Addreality digital signage solutions help brands better communicate with the consumers at the point-of-sales, learn about their behavior, collect real-time data and analytics with a focus on increasing revenues and delivering targeted advertising content on the in-store digital screens using face recognition, face detection technologies.
At In-Store Asia 2019 Expo, Addreality demonstrated the real-time technology to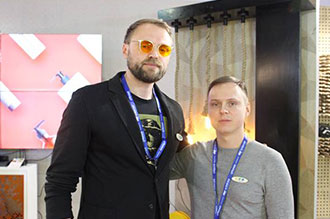 Indian retailers using high quality 3.5mm BOE Basel screen at Satin Neo Dimension's booth at In-Store Asia.
Talking about the partnership, Satvinder Singh, Managing Director, Satin Neo Dimension said, "It is a great strength to introduce Addreality AI-based digital signage solutions powered by machine learning and computer vision algorithm to Indian retail industry. I am confident that it will greatly contribute to the expansion of retail clients in India."
"International and Indian retail brands are seeking to understand and influence in-store consumer's behavior and India is a part of a worldwide retail market. We are happy to be in India and support the retail development with advanced technologies approach. We see our partnership with Satin Neo Dimensions as a strategic alliance for empowering retail brands in India." Sergei Galeev, Founder, and Dmitry Shklyar, CEO - Asia Pacific, of Addreality, told Retail4Growth.
Citing a case study, Sergei Galeev said, "L'Oréal integrated our digital screen inside their gondola that helped them recognize the customer. The digital screen gives an option to change the interactive mechanics every day or every week depending upon the customer behavioral. For instance, today we deploy 1000 gondolas interactive content and if we see that it is not interactive enough for the customers then we tend to push the button and change the mechanics. So, if we run catalogs on screen, it can evolve into advertising in full screen soon and further into the most interactive creative solution."
Talking about the ROI that retailers will get from these technologies, Galeev explained, "Using digital in retail space is very expensive, but to be honest, if retailers use business smart solution then they can target the right customers at the right moment and that in turn will increase their sales."
Dmitry Shklyar added, "We see India as a great market in terms of population, in terms of people who are seeking to be more technologized. Retailers are investing a lot in technologies and in order to help the retailers monetize the digital screen, we are helping the retailers with our solutions which are based on AI, analytics and it understands personal behavior. Our solutions help the retailers understand their customers in real-time and tell them what they should do with the customers present on the location."
He further added, "We along with our partners, Microsoft and Intel, educate the marketers to use data in the right way because data is the power."
Currently, 25,000 + digital touchpoints in 28 countries run on Addreality software platform.
Similar News
Nancy Advertising, after doubling their facility space and moving plant to NCR, will soon debut into 3D props manufacturing.