Alcis Sports opens 2 exclusive outlets in New Delhi & Jaipur
By VJ Media Bureau | March 30, 2018
Taking the exclusive store count to 5 across India, Alcis Sports has recently added two more stores in New Delhi and Jaipur recently. The brand plans to take the store count to 15 in next 1 year.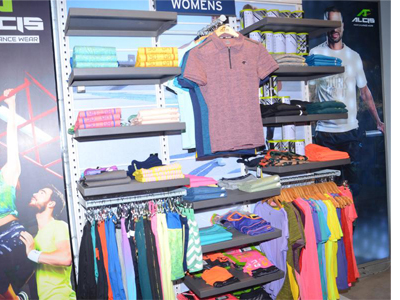 Performance wear brand Alcis Sports has recently expanded its retail footprint by opening two exclusive stores in New Delhi and Jaipur. The stores will house the Alcis Sports' range spanning specific clothing for running, training, yoga, football and racquet sports. Alcis Sports is a home-grown, premium cutting-edge performance & athleisure sports-wear brand, formed to tap into the emerging athleisure segment in the country.
Alcis Sports is also the exclusive rights holder to manufacture and distribute merchandise on behalf of FIFA in the India for the 2018 FIFA World Cup Russia, and the new store will feature the upcoming range for football fans of the two cities.
Speaking at the launch of the stores, Roshan Baid, Managing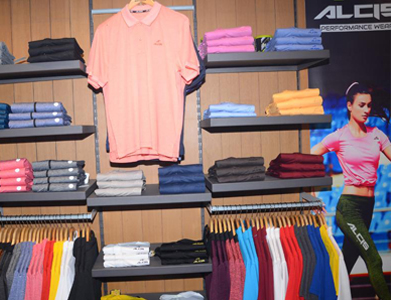 Director, Alcis Sports said, "The idea behind setting up Alcis Sports was to create a homegrown affordable Indian athleisure brand which is at par with international brands in terms of quality and also in sync with Indian sensibilities. The response that we have got from consumers has been phenomenal and we are very happy to bring our brand, through our exclusive stores, to the people of New Delhi and Jaipur."
After firmly establishing itself through the large format stores and online retail channels, Alcis Sports is aggressively looking at the Indian market to open up its exclusive stores across the country. The company now has five exclusive stores after the launches in New Delhi and Jaipur, with others located at Mumbai, Kochi and Guwahati. Alcis plans to open up about 15 exclusive brand stores, covering all the major cities of India, within the next 12 months.
The company has secured an investment from Singapore based Venture Capital firm RB Investments, which has a strong portfolio of startups in India, including The Beer Cafe, Swiggy, Bluestone.com, Fab hotels, Faasos and PropTiger to name a few.