Amazon infuses Rs 341 crore into India wholesale business
By Karan Choudhury | Vjmedia Works | July 07, 2017
Funding comes close to another investment of Rs 1,680 cr that Amazon made in Indian online business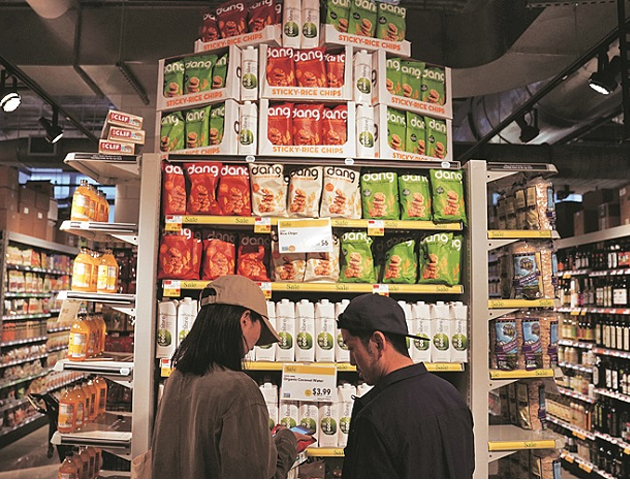 Global giant Amazon has invested Rs 341 crore in Amazon Wholesale India, the wholesale B2B arm of Amazon India.
The fresh funding comes close to another investment of Rs 1,680 crore that Amazon made in the Indian online marketplace business.
The investment of Rs 341 crore has been made by Amazon Corporate Holdings and Amazon.Com.Incs Ltd, regulatory filings with the Corporate Affairs Ministry showed.
The transaction was made in May, it added.
AmazonBusiness.In - the wholesale arm - is a members- only B2B website. Currently, it serves businesses in Bengaluru and Mangalore only.
According to sources, the funds will be channelled into expanding the service to other cities in the country.
When contacted, an Amazon India spokesperson said: "We are relentlessly focused on expanding our selection and raising the standard for customer experience and online shopping in India."
With Amazon Wholesale India, the vision is to build a place where businesses can come to find and discover virtually anything they want to buy online, the spokesperson added.
AmazonBusiness.In caters to only businesses that includes small offices, entrepreneurs, department stores, kirana stores, drug stores, clinics, hospitals, hotels, and restaurants.
Amazon, which is locked in an intense battle with local rival Flipkart, has committed investments to the tune of $5 billion into the Indian market.
In June last year, the US-based firm had said it will invest an additional $3 billion in India, topping up the company's earlier stated investment of $2 billion.
Amazon founder Jeff Bezos has already highlighted the importance of the Indian market to its operations.
The company has also made an additional investment of Rs 1,680 crore in its India unit as it looks to further strengthen operations in the booming e-commerce market.