Arrow Digital installs superfast large format 3D printer Massivit 1500
By Smita Sinha | April 06, 2019
Based on its proprietary GDP technology, Massivit 3D 1500 can produce high quality 3D pieces up to 54 inches (137 cm) high.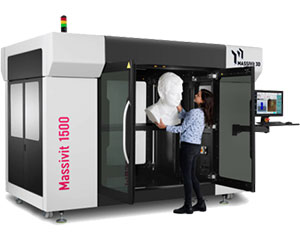 Ahmedabad-based Arrow Digital has recently installed the largest, fastest and most advanced large format 3D printer Massivit 3D 1500 at its R&D centre. Based on its proprietary GDP (Gel Dispensing Printing) technology that enables high-speed printing and instant solidification, Massivit 3D 1500 can produce high-quality 3D pieces up to 54 inches (137 cm) high.
Talking about how 3D printing solution will help in retail application, Sam Patel, Founder and Director of Arrow Digital told Retail4Growth, "3D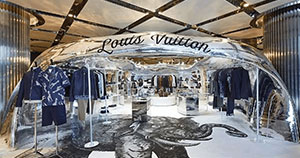 printing is certainly a game changer for retail sector. From improved production to a customer experience it can leverage the retail industry in many ways. Massivit 3D with its supersize printing capability engages more customers, gives brand recall value and the store experience for consumer is unforgettable. Owners of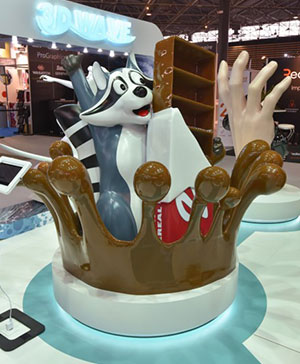 Massivit 3D from across the globe had executed various In-store campaigns for many world class brands."
According to the company, Massivit 3D's advanced, patent technology offers a unique, variable resolution capability as well as creation of support less structures, ensuring cost-effective production that minimizes the labor and material waste.
With geometrical freedom for any curves and customisation, Massivit can produce 100+ applications such as 3D POP displays, props, 2D/3D billboards and signage, innovative window display, 3D molds for thermoforming, channel letters, 3D logos, SEG frames etc.
"Massivit 3D printing technology enables you to produce complex shapes in lesser time than traditional manufacturing process. And will turn any POP, POS, Window display or large 3D props lively and. Make accurate copies while still enabling variations and much more. Massivit is truly a revolutionizing technology for retail industry," Patel said.
Sharing the idea behind installing the Massivit 3D printer, Patel said, "3D printing technology has made substantial advancements in developed countries like the US, Europe and now thriving in India. The market in India is growing at a rate of 20%. This technology allows designing without constraints, thus, enabling further creativity and innovation. Compared to the global 3D printing market, Indian market is relatively at a nascent stage; however, the growth has been quite encouraging especially due to wide range of applications, faster production, and large size props. Apparently, people thought 3D printing could be a slow process and can only produce relatively small object but with Massivit 3D, Arrow is prepped to change the myth for an Indian industry."
In addition to Massivit 3D 1500, the company is also planning to install Massivit 3D 1800, which can produce high quality 3D piece up to 70 inches (180 cm) high. The system is also equipped with dual process option which allows easy printing of two different objects in parallel.
While revealing the future plan, Patel sums up, "We are constantly innovating and introducing new technologies from all over the world to the Indian market for helping the printers, corporate brands to be updated with the latest trends. Our aim is to pave the path for many such technologies in India and create an environment for the industry to acquire it and to give Indian end consumers preeminent experience."
Similar News
Latex R Series is the first hybrid latex technology that merges HP's flexible printing capabilities into rigid printing