Aspire Systems launches Phygital Retail solution'PRIOS'
Vjmedia Works | September 22, 2016
To boost omni-channel and phygital retail, Aspire Systems launches PRIOS, a solution to help retailers create a seamless and unified brand experience across the physical & digital space for end-consumers.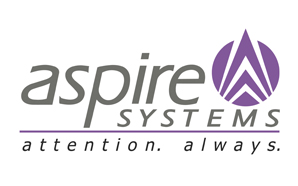 Aspire Systems, a global technology services firm with a strong focus in digital transformation of the retail sector, has announced the launch of a fully integrated phygital solution: 'PRIOS'. Taking omni-channel to the next level, this solution aims at aiding retailers by creating a seamless and unified brand experience across the physical and digital space, for end-consumers.

'PRIOS' is a cost-effective, scalable solution that can be leveraged by mid-sized to large scale enterprises looking to amplify customer experience for their brand. It can be up and running in a short span of time, which makes quick deployment a key benefit. The solution will create a new customer engagement paradigm, breathing new life into retail in four trends that are shaping tomorrow's retail market:
In-store mobile experience - By blending online and physical worlds for cross-channel efficiencies and enhanced customer experience
Data-driven personalization – By giving right recommendations and promotions at the right time at the right place
Empowerment of store associates – By providing real-time insights to drive sales & superior customer engagement
Enhanced self-service – empowering customers with Mobile payments, self-checkout and guided in-store navigation

Commenting on the launch, Sunil Bajaj, Director – Retail & CPG Practice, Aspire Systems, said, "At Aspire Systems, we aim to unify the physical and digital shopping experience by enabling a consumer's digital journey into the store, in a very contextualized and personalized way. However, retailers are looking at addressing this with existing solutions, like analytics, location based services etc. With PRIOS, we are bringing digital, IoT and big data together within a framework to integrate with in-store solutions in order to enhance the overall customer experience".

Aspire is an end-to-end digital solutions provider for the retail sector, where Creative Design, Content Production, eCommerce and digital marketing are part of its retail expertise. The company also offers an integrated retail transformation plan with the 'digital' element playing an important role.