'Automation is expected to become a new norm in the residential infrastructure' : Alok Hada
By Retail4Growth Team | June 10, 2020
For retailers, Lockdown has been a time to rethink their marketing strategies and prepare plans to serve post-covid shoppers. The good news is, companies who have embraced change, put a real focus on innovation, and stayed in lock step with consumers are moving much faster, leaving once-competitors in the dust.

In an exclusive chat with Retail4Growth, Alok Hada, Director, Anusha Technovision Pvt. Ltd talks about the change in the brand's spending patterns on technology and key trends to emerge in new normal.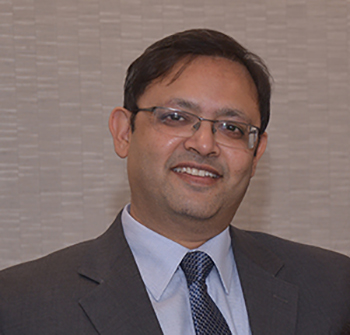 What kind of patterns do you see when it comes to your client spends on technology post Covid?
The fall in demand-with anything associated with "luxury" especially within the automation segment will foresee a trend towards products that fall in the "I need it" rather than "I want it" category, primarily driven by the need to lower costs. However, the automation and hospitality sector will have a consistent relationship as the users' demand for touch-free services seems to increase radically. The rising need for intact communication in the corporate world, especially considering the work-from-home scenario, pave a new business path for the automation industry.
Going forward what kind of trends do you see?
Automation is expected to become a new norm in the residential infrastructure. After the havoc created by pandemic through cross-contamination, the formal and informal public spaces demand a touch-free functioning. Therefore, voice-activated devices could find more acceptance in day to day use in a home. Another trend that we see in office building especially is the use of products that save energy and hence reduce operational costs. So, using Occupancy sensors or daylight sensors to harness daylighting could be more acceptable.
Anticipating normalisation of automation technology, it is more likely for the industry to experiment on low-cost and sustainable automation solutions. The markets for building automation systems might expand shortly, making their services accessible.
As a tech player what would be your recommendation to brands/retailers on catering to the post Covid shopper better?
If I were a retailer of technology products, I would focus on things that go into a home office. For e.g a Faster WIFI Router is definitely going to be on every Home office set up list. Or getting an efficient UPS for the home desktop and Net connection would be high on any shopping lists. Dedicated Home Video conference setups for a high-end customer would be another product range in demand