Bertelsmann, NVP fund Pepperfry
By Marthy Barmejo | Vjmedia Works | June 02, 2014
Furniture and home products marketplace Pepperfry.com has raised $15 million (Rs 90 crore) from investors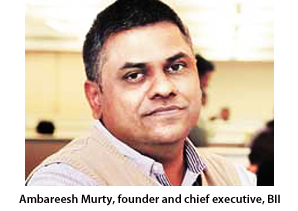 Furniture and home products marketplace Pepperfry.com has raised $15 million (Rs 90 crore) from investors, led by Bertelsmann India Investments (BII), investment arm of the international media company.
Pepperfry.com's current investor, US-based Norwest Venture Partners (NVP), also participated in this round. Pepperfry.com had earlier raised $13 million from NVP. Pankaj Makkar, managing director of BII, will join the board of Pepperfry.com. Set up in 2012, Pepperfry sells 50,000 products.
"Our vision is to be India's one-stop shop for furniture and home products. We have focused on leveraging our in-depth category expertise to establish the merchandising and supply chain infrastructure required to fulfill this vision," said Ambareesh Murty, founder and chief executive.
Makkar said: "We are very impressed with the strong business foundations on which Pepperfry.com has been built and the leadership position it has attained, especially in the furniture segment. Our thesis is that vertically focused companies such as Pepperfry.com that have built specialised capabilities and a differentiated market offering will serve consumers' needs for selection and overall experience better. We are excited to partner with Pepperfry.com on this journey."