Brand Street Integrated to expand its D2C approach, ties up with leading brands
By Retail4Growth Team | August 14, 2020
The company plans to expand its 'Store on Wheels' campaign through tie-ups with leading brands like Borges International Group and Continental Coffee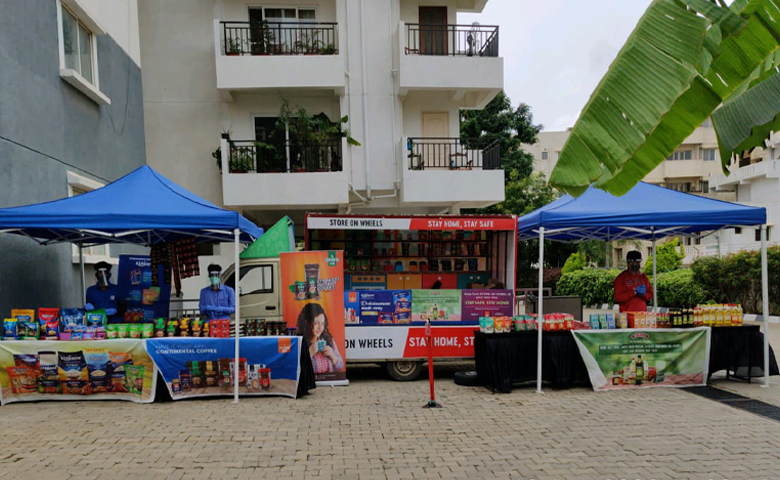 Brand Street Integrated (BSI), experiential marketing agency, looks to expand the scope of its ground-breaking and innovative concept 'Store on Wheels'. The company has partnered with prominent brands; Borges International Group and Continental Coffee to expand operations of their revolutionary model. Through this D2C model, the brand offers doorstep delivery of a wider range of essential and non-essential goods. It aims to serve as a one-stop-shop for some of the world's biggest brands and caters luxury of choice to consumers amidst the pandemic.
The 'Store on Wheels' campaign was successfully conducted in 10 metros across India and will soon commence its operations in 6 cities, including key tier-II hubs. It is also looking forward to the on-boarding of over 300 resident welfare associations (RWAs) where 200 RWAs have already being serviced.
Apart from the ongoing campaign, the brand has opened up an at-home fashion retail segment through the launch of 'Style on Wheels' – a co-branded fashion platform that will allow customers to groom themselves up for the festive season from the safety of their own homes.
ALSO READ: A '3 times more' boon for street vendors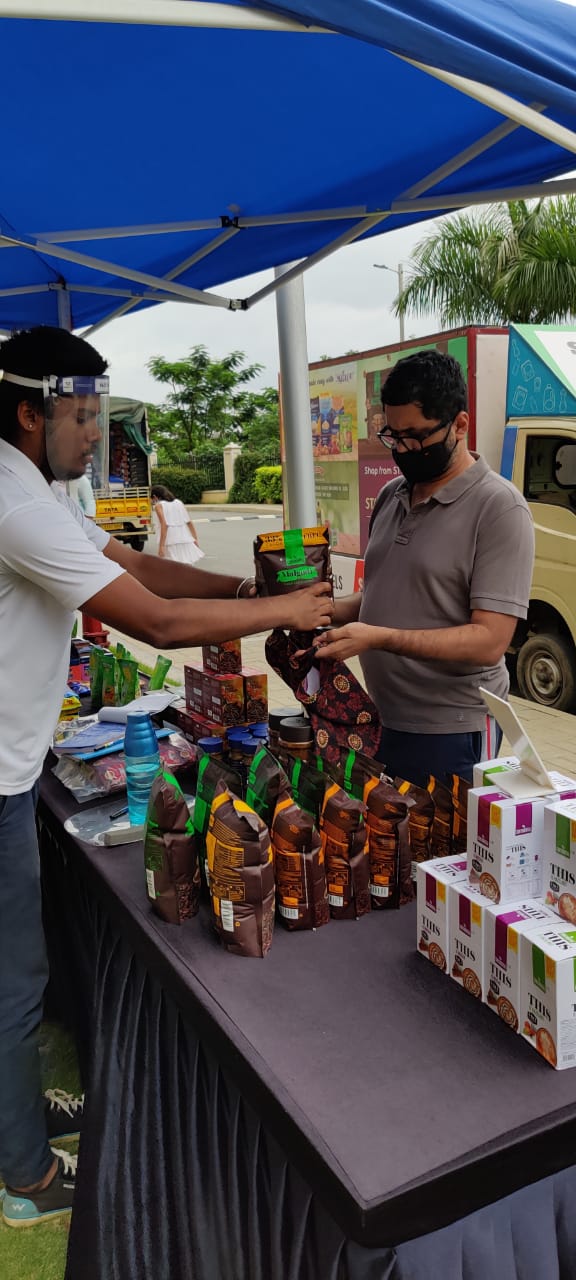 Mayuresan Gurukkal, Head (South), Brand Street Integrated, stated "After the fantastic response our Store on Wheels campaign received, we knew we'd hit on a winning formula. Expanding the concept to fashion and clothing was the natural next step. By allowing customers to indulge in some much needed retail therapy while staying safe at home, we're helping shoppers take another step towards the new normal. We're thrilled to have partnered with some fantastic brands, and look forward to further iterating on this concept."
BSI's campaign has been an omnipotent addition to the present situation of crisis where people refrain to come out of their homes. The strong institution of wide network of partnered RWAs, assists brands to directly connect with its customer base, bypassing the hurdles of permissions and certifications otherwise required.
Preetam Patnaik, Head -Marketing, Continental Coffee exclaimed "We are excited to be a part of Brand street and have started this pilot on the concept of making our brands – Continental Coffee range (Coffee ..As you like it) available at consumer doorsteps. For our category, consumers stick to their regular habit of having hot beverages as per the schedule, and with the current situation the in-home consumption has gone up. Continental Coffee brings a range of coffee for consumers starting from Instant coffee to filter coffee to premix coffee. We are continuously ideating on multiple ways on how to bring our coffee at consumer doorsteps. We appreciate the strategy of the BSI team in making this model live in a short period and looking forward to great results based on which we can scale it up."
Kishore Kumar GV, Zonal Business Manager, Borges International Group, said: "The word "Store on wheels" sounds very simple and traditional, but it has a great meaning to brands especially in this current pandemic situation, where Customers are restricted to their homes. SOW helped us to eliminate the barriers and took our brand to Customers doorstep. The prior expertise of handling RWA activities helped BSI to succeed with the SOW initiative. I appreciate the careful selection of RWA and uninterrupted approach towards activity. All the best to Team BSI."