Business Continuity : 'Sustainability-driven growth is critical in the present time' : Soham Gujral
By Retail4Growth Team | May 07, 2020
In these testing Covid-19 times, businesses and individuals are going the extra mile to decimate the impact of the pandemic. In doing so, one critical problem companies are facing is managing business continuity. As organizations look to turn current challenges into a competitive advantage, business continuity plans are being tested and reworked every day given. In an exclusive interview with Retail4Growth, Soham Gujral - Innovator - Unidos Insta Print shares business strategies to help print businesses to mitigate the impact of COVID-19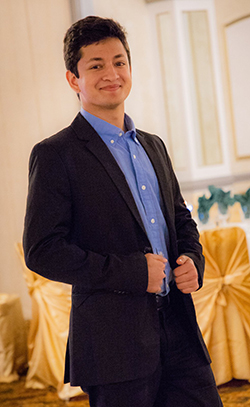 1. What does business continuity mean to you?
In the past five years or so, the Indian print industry has gone through a wave of changes:
E-commerce and digitization have diminished the need for printed collaterals.
The industry has moved from simple ink on paper to multimedia & multisubstrate products.
The buyer's expected delivery lead times have dramatically reduced.
Competition has increased and markups have become razor-thin.
Business continuity for us has always meant - the ability to embrace all of the above challenges successfully and keep our eyes, ear, and mind open towards an uncertain future.
2. Has the current situation forced you to take a harder look at biz continuity? Does it help you prepare better for the future?
Going forward, enterprises (including us) will need short-term (next one year) and medium-term (next three years) business continuity plans.
In the short term, we are shifting our client mix away from COVID-19 affected sectors such as travel, hospitality, events, aviation, etc towards sectors like FMCG, pharmaceuticals, insurance, and hygiene & sanitation which are not affected and rather geared for fast growth, as the economy will emerge from COVID-19 turbulence.
In the medium term, we plan to decrease our dependence on purely printed products and replace them with technology-enabled value-added products. We have embraced innovations such as embedded sensors, microcomputers, and IoT to create cutting edge promotional products and customer-facing fixtures.
3. Can you share some measures you have taken towards ensuring continuity in your business?
Post the COVID-19 crisis, we have introduced a new line of custom-branded hygiene and social distancing products including tabletop sneeze guards, face shields, queue managers, touchless sanitizer dispensers, and floor stickers. In the coming time, these products will be essential for all establishments to comply with the new hygiene and distancing norms.
We also have developed an infrared-based contactless temperature sensor that we embed into our product line. This sensor detects and sounds an alarm if the body temperature of a person is higher than normal. We have created a version of our sneeze guard embedded with this technology that can be used in commercial and residential security or reception areas.
4. Technology obviously is inevitable in biz continuity plans. How do you leverage it for your business?
We will accelerate moving our planning, estimating, and invoicing processes to the cloud to enable seamless remote work. Our design infrastructure will be made mobile so that creatives and production files can be made remotely whenever feasible.
Apart from these organizational changes, we have developed a range of IoT-driven retail accessories which we will be deploying in brick and mortar stores that generate customer analytics data not available to the offline industry before.
We see our future as a hardware-based digital organization, where our early adaptation of technology and innovation will keep us relevant and in the lead.
5. Sustainability and continuity are closely linked. Going forward do you think there is going to be a greater focus on sustainability in this industry?
We believe that sustainability-driven growth is critical in the present time. Sustainability for us not only means building an organization that respects its surroundings and environment, but also one that has positive stakeholder participation.
Being in a paper, inks, consumables, and plastics driven business we ensure our workflow is optimized and wastages are kept at a minimum. We make a conscious effort to reduce our usages of PVC based substrates while creating POPs and POS displays and instead prefer recyclable materials. To take this initiative further, we believe, authorities too will have to pitch in and take a lead to create systems where the industry can come together and tackle the common environmental challenges.
6. End of the day business is about people. How do you ensure that the concept of biz continuity seeps into the working culture and staff mindset?
We believe in being fully transparent with our workforce about the way our business works. Our unity and collaborative approach help us brainstorm ideas together and come up with innovative futuristic solutions.
We make a special effort to ensure that all our business decisions are made inclusively and that each idea that comes up is carefully discussed, debated and rewarded.
Free time is fun time for us and is used to further innovate. This keeps us occupied and ensures that the work culture is always driven by that of innovation and positivity.