Central High Definition store comes to Kolkata
By Nabamita Chatterjee | Vjmedia Works | June 27, 2017
Future Group plans to open 15 new Central stores across the country in this financial year taking the store count close to 50. The group has earmarked an investment of close to Rs.300 crore to expand its fashion and lifestyle store - Central.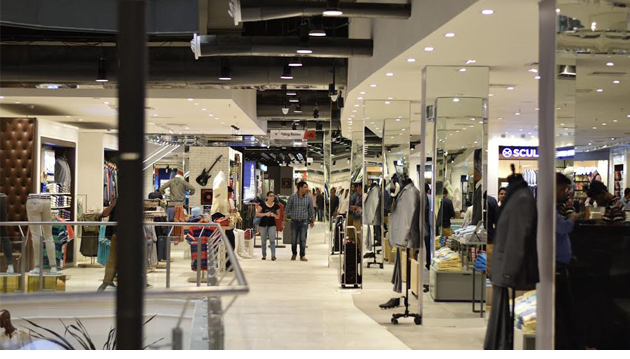 Future Group recently launched its first ever Next Generation Central brand at New Town in Rajarhat, Kolkata. Spread over a sprawling one lakh sq. ft. of space Central offers over 500 brands under one roof. With state of the art décor, minimalistic fixtures and an aspirational fashion boutique feel, the Next Generation Central vows to provide a delightful shopping experience to its customers right from the time they enter the store to the billing and cash counters. The space has subtle displays that compliments the store design and aesthetics. The store is designed and specialized to offer an enhanced and a more customized service to shoppers as per international standards.

Speaking at the launch, Kishore Biyani, Group CEO, Future Group said, "Kolkata was the first city with which we started Future Group. It is a proud moment for us to bring Central High Definition to the city for the first time. We have always believed in staying ahead of the curve and understanding the need of our ever evolving customer. The amalgamation of world class brands with experiential design at the store provides customers with a global experience while keeping in mind Indian sensitivities. Central defines the best of both the worlds in terms of fashion, choice, culture and sensitivity."

The group has earmarked an investment of close to Rs.300 crore to expand its fashion and lifestyle store – Central. At present there are 33 Central stores present in 18 cities operating over 3 million square feet of retail space across India. Central stores are large-format stores measuring anywhere between 60,000 square feet to 230,000 square feet and offering over 500 Domestic & International brands across every category including men's-wear, casual wear, ethnic-wear, women's-wear, kids wear, footwear, accessories, home products, health and beauty. These stores, often located in standalone locations also have food-courts, restaurants, supermarkets and electronics superstores built within. The other Central stores are located in cities like Mumbai, Bengaluru, Hyderabad, Pune, Ahmedabad and Gurgaon, as well as smaller cities like Baroda, Indore, Vizag, Patna and Surat.

This Next Generation Central will showcase a premium mix of national and international brands in various categories like Men's and Ladies Formal Wear, Casual Wear, Ethnic Wear, Cosmetics, Fragrances, Handbags, Watches, Men's and Ladies Footwear, Toys, Kids Apparel, Lingerie and more. From brands like Tommy Hilfiger, Guess, Gucci, FCUK to acclaimed designer names like MichealKors, Giorgio Armani, Ferragamo, Calvin Klein, Diesel, Roberto Cavalli, Versace, Dolce & Gabbana, Central will serve the fashion conscious customers of the City of Joy.

Future Group is planning a revenue of Rs 3,500 crore from Central stores in the current year and they are keen to open more Central stores in Bengal as well and Siliguri is also on the cards. Kishore Biyani also informed that soon the other store of Central will open in the heritage Metro Cinema building of Central Kolkata and the restoration work of the property is on the way.

The Central store also features Bengal's flagship lifestyle and fashion brand Biswa Bangla and the group is exploring if similar outlets can be introduced within Central stores located in other parts of the country.