Covid-19 Battle : Surreal Design Studio introduces innovative products to fight against the pandemic
By Retail4Growth Team | May 22, 2020
The Retail Decor firm has introduced a line-up of Public Health and Sanitisation offerings including Sanitising Tunnels and Booths.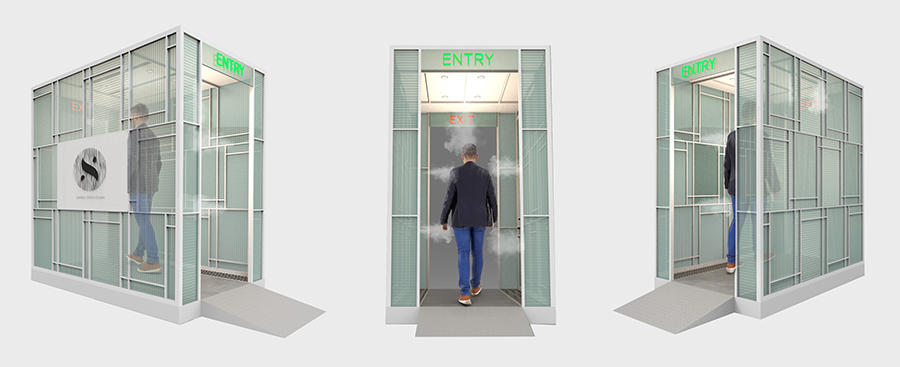 Surreal Design Studio, retail decor firm, known for creating world-class décor and Installations for outdoor spaces such as malls and airports has now introduced a lineup of public health and sanitisation products including sanitising tunnels and booths. These tunnels can be used at the entry of high-density public hotspots such as malls, airports, hospitals, bus and train stations, commercial and residential complexes and religious places.
These walk-in tunnels use a 5-second time frame to sanitise an individual by giving them a touch-free and holistic cleansing experience. The tunnel allows for approximately 750 walk-ins per hour keeping social distancing norms in mind. It has an integrated supply and drainage system to ensure that clients have a seamless user experience without any spillage or maintenance issues. The entire unit including the key components such as the motor and nozzles are provided with a 12 month warranty. The indigenously built system comes in three design variants and each variant can be ordered in two styles – a Tunnel model - 8ft (h) x 5ft (w) x 8ft (l) and a Booth model - 8ft (h) x 5ft (w) x 4ft (l). At the client's behest, special features such as facial recognition screens, temperature mapping devices and automated hand sanitisers can be incorporated into these models.
Rahul Soni – Founder and Director, Surreal Design Studio shared, "Our clients have responded in a very encouraging manner. We also have our distributor network taking it to a larger audience as we speak. Prototyping is done and clients now have access to the actual product. We also have a solid post-sales network for product maintenance across major Metro Cities in India. Our market estimation suggests that such precautionary installations will be a part of standard protocol in most public places in the future."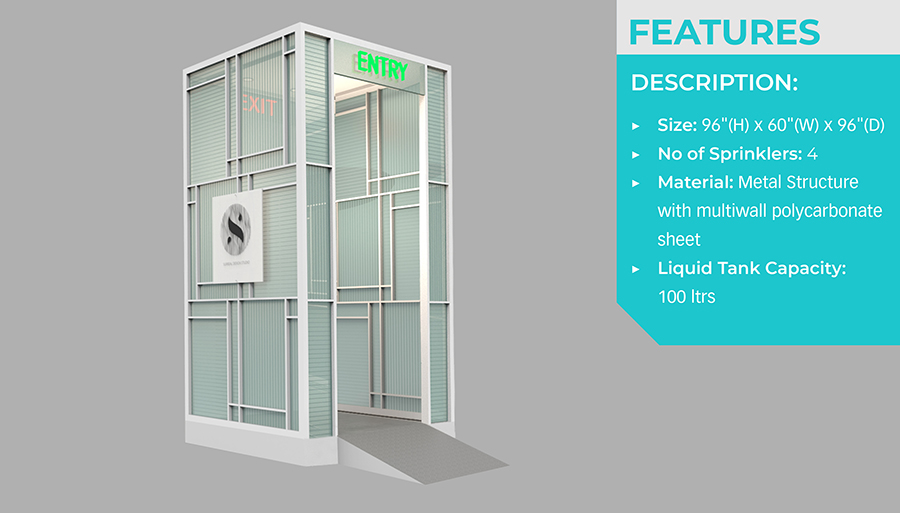 Commenting on the new solutions, Ameya Kankonkar – Co-Founder and Director, Surreal Design Studio said, "We are doing our best to help neutralise the impact of the Covid situation in public spaces in India and Internationally by introducing these specialised products. We've covered all angles on our product-line from a safety, cost and maintenance perspective. The tunnels are very competitively priced, the disinfectant liquid is affordable and is 100% safe for human consumption, we also support our clients with a 12-month warranty and localised maintenance.
He further adds, "One of our major differentiators is the proprietary liquid disinfectant we use with all our installations. This consists of Silver Nanoparticles which are free from alcohol and chemicals. Referred to as Rajata Bhasma – it is the world's first Ayurvedic disinfectant and is more powerful than alcohol sanitisers. Keeping it safe for human consumption is of primary importance especially in a scenario where many manufactures are using chemicals such as Sodium Hypochlorite which have short term and long term adverse effects on human beings. Our work has been approved by healthcare industry experts and the government as chemical-free and 100% safe for human consumption."