DDB Mudra Group joins POPAI India
By VJ Media Bureau | Vjmedia Works | May 20, 2013
Point-of-Purchase Advertising International (POPAI) welcomes DDB Mudra Group as its eighteenth member in the association.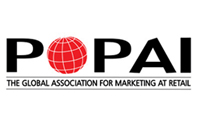 TracyLoke, a shopper marketing division of DDB Mudra Group, is the newest member to join the POPAI India Association. DDB Mudra group is the eighteenth member to join the association which caters to the Marketing-at-Retail industry. Saiprasad Prabhu, VP - TracyLoke says, "It is always a feel good factor to be a part of POPAI India team.
In days to come, POPAI India can be a great platform for many in the industry to gather relevant information." In similar lines Saiprasad Prabhu adds that the association needs to rope in more corporate institutions from assorted
categories, to have a right mix of thought and experience. This is the only way we as an alliance, would have unprecedented growth.
The current mix of POPAI India members include POP producers, designers, brands and shopper marketing agencies. Point-of-Purchase Advertising International (POPAI) is an non-profit trade association for the Marketing-at-Retail industry dedicated to serving its members by promoting, protecting and advancing broader interest of Marketing-at-Retail through research, education, trade forum and legislative efforts.