E commerce is the oil that can keep the economy lubricated : Ravi Saxena
By Retail4Growth Team | April 16, 2020
Governments, businesses and communities are facing the brunt of coronavirus pandemic. As COVID-19 impacts more people every day, most sectors of the economy have been reduced to a standstill.

So what's at stake for retail industry, how much of it will be hit? Here's what Ravi Saxena, M.D. of Wonderchef has to say about the lockdown impact and future of retail.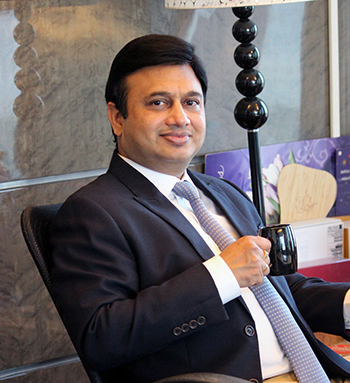 This is an unprecedented event that would affect businesses for at least a couple of months, could be more. Under such circumstances, the whole economy cannot be shut down. It will have debilitating long term impact, especially in a country like India. There is absolutely a case to allow e-commerce and logistics services to be allowed even behind so-called essential commodities.
Society is a complex web of economic activity. Essential commodities won't stand a chance in isolation. For example, packaging needs to be produced, accounting needs to be done and so on. Consumers also need appliances to cook, now that they are cooking more at home. Even at the peak of its lockdown, China kept all e-commerce open and that is the reason why the lockdown did not create civil unrest and the society bounced back quickly. We cannot keep everything in suspension for a long period of time otherwise the costs would be enormous.
Malls are likely to suffer for a relatively long time since the multiplexes and food courts are crowded places where social distancing is simply not possible. This means the business would spill over to digital platforms and also neighborhood Kirana stores. E-commerce is the oil that can keep the economy lubricated in this challenging time. Home deliveries are actually the safest form of consumption. They will prevent the community spread drastically. It would be best if consumers can avoid thronging the markets even after the lockdown period is over.
Kirana stores have always thrived on home deliveries. That must continue and every Kirana store must ensure that their delivery boys are healthy, and are following the basic hygiene guidelines. It is time to be socially responsible.
--