E-tail bug bites consumer durables firms
Vjmedia Works | September 03, 2014
While e-commerce operations for these firms are small at the moment, it is slated to grow in the next 3-4 years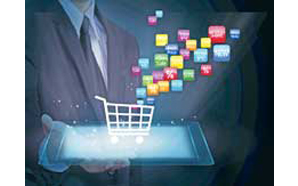 E-commerce sales might be negligible for consumer durables firms today, but that will not be the case three years from now. It is slated to become a significant channel yielding revenues of about 15-20 per cent from about three per cent now. Given the growth prospects, companies have been compelled to explore a separate marketing strategy for the online channel this festive season.
The season, which will begin shortly with Onam in Kerala followed by Dussehra and Diwali, usually contributes 30-40 per cent of the annual sales of consumer durables companies. And firms spend most of their marketing budgets to drive sales during the festive season, which includes sales promotions, and discount and special offers to consumers, dealers and distributors. This year, a part of this spend will be exclusively allocated to e-commerce.
Panasonic had decided to spend 20 per cent of its total digital marketing budget on e-commerce campaigns, said Manish Sharma, managing director, Panasonic India. "Online retailing amplifies reach in regions where we do not have a physical retail presence," he added. To cash in on e-commerce, the Japanese company is planning to launch its own online store.
Godrej Appliances is taking a different strategy. The company is tying up with marketplaces like Amazon and Flipkart, besides its existing partner Indiatimes. "The reason for these tie-ups is because of the growth we are seeing in online sales. It is faster than offline though the base is small. Online sales growth for us is 40-50 per cent, which is good. And as traffic grows online, growth numbers will grow," said Kamal Nandi, business head and executive vice-president, Godrej Appliances.
Godrej was also working on specific discount schemes exclusively for the e-commerce channel, which would be different from what the company offered in the traditional sales routes, Nandi added.
Korean chaebols Samsung and LG, which push products through e-commerce more aggressively, declined to comment on their festive plans.
Companies that used to discourage consumers from buying online, saying installation and after-sales services would be affected, are changing their stand. "As e-commerce is dominated by the metros and tier-I towns, and is growing at a rapid rate, companies can't afford staying away from it. And the festive season is a good time to start afresh," said an executive at a top consumer durables maker.
Mass-market player Videocon Industries is most likely to join hands with Flipkart before the festive season. "This is better for us. We can control the price, which is an issue since discounting is common. We are tying up with Flipkart for niche products such as high-end televisions.
But over time tie-ups for more categories should happen," said C M Singh, chief operating officer, Videocon Industries.
Whirlpool, which sells on its own e-commerce site covering 21 towns, is expanding coverage to 30 towns by the year-end. The company would have similar promotional offers for online and traditional sales, said Shantanu Dasgupta, vice-president, corporate affairs and strategy, Whirlpool India. "As e-commerce is still a very small part of our revenue (about one per cent), we do not spend a great deal of money in this channel.
However, we expect throughput from this channel to grow in the years to come, to three-four per cent by 2017-18," he added.
Y V Verma, a consumer durables and electronics expert who has worked earlier with LG and Mirc Electronics, however, expects revenue from e-commerce to grow to 15 per cent in next four years from about three-four per cent at present. "While companies cannot ignore this channel, there are challenges. The key one is resistance from offline retailers. It is fairly significant, which is at the moment preventing companies from striking big deals with online marketplaces," he said.
Eric Braganza, president, Haier Appliances, said the company might look at the online medium after the festive period. "At this stage we are using online as a means to promote our brands, not as a means to push sales," he said.
In a study, the Associated Chambers of Commerce and Industry of India said the country's online retail market was expected to cross Rs 7,000 crore by 2015. KPMG and the Internet and Mobile Association of India have said India's e-commerce sector has grown 150 per cent in the past three years — from $3.8 billion in 2009 to $9.5 billion in 2012. According to their study, e-commerce will contribute 4 per cent to India's gross domestic product by 2020. In a November 2013 report, equity brokerage firm CLSA said online retail in India was worth $3.1 billion, or about 10 per cent of the country's organised retail market.
ADAPTING TO CHANGE
The festive season usually contributes 30-40% of the annual sales of consumer durables companies
Panasonic had decided to spend 20% of its total digital marketing budget on e-commerce campaigns
Godrej Appliances tying up with marketplaces like Amazon and Flipkart, besides its existing partner Indiatimes
Videocon Industries is most likely to join hands with Flipkart before the festive season
Whirlpool, which sells on its own e-commerce site covering 21 towns, is expanding coverage to 30 towns by the year-end