E-tail gets global furniture brands
By Siddharth Thakkar | Vjmedia Works | November 18, 2014
FabFurnish sells international home decor brands like Narumi from Japan, Stoelzle from France, Noritake from Sri Lanka, WMF from Germany, and Axum and Bohemia Crystal from the Czech Republic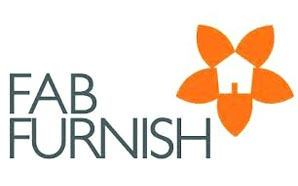 If you want to design interiors with popular global brands, be prepared to window shop at online furniture sellers. E-commerce companies are offering furnishing products from across the world, apart from home-grown brands.
Fabfurnish.com, a Bengaluru-based online furniture seller, is in discussions to launch Australia's premier home textiles brand Canningvale, popular German container brand Alfi, US-based home decor brand Kikkerland Designs, and Swiss household and kitchen items brand Dalla Piazza. It is also talking to premium cookware company Lodge, French firm Parasols which deals in garden furniture, and Reidel from Germany.
"Indian consumers are travelling a lot and are aware about global home furnishing brands. We target these niche customers. Though the volume of sales is low, the margins are decent," said Vikram Chopra, managing director of Fabfurnish.
FabFurnish sells international home decor brands like Narumi from Japan, Stoelzle from France, Noritake from Sri Lanka, WMF from Germany, and Axum and Bohemia Crystal from the Czech Republic.
Another online household e-tailer, Pepperfry, has brought global brands like GEBE (German Outdoor Furniture), Eurosteel Office Furniture, Defianz and HeveaPac. Kashyap Vadapalli, chief marketing officer of Pepperfry, said, "We need to ensure that not only do we have local and national brands in our portfolio, but we bring in unique and differentiated supply from global brands that will enhance the selection we offer to our consumers."
The furniture and home decor market in India is estimated at Rs 1.2 lakh-crore and is expected to double in the next five years. Three of major online furniture sellers, Fabfurnish, Pepperfry and Urban Ladder, together sell Rs 450-500 crore.
"Compared to previous decades, when consumers bought furniture for 20-30 years, nowadays they prefer to have well-known brands and keep changing every two or three years," Chopra said.
Founded by Vikram Chopra and Mehul Agrawal, Fabfurnish was brought to India by German incubator Rocket Internet, which has three more investments in home decor, Home 24, West Wing and Zanui.
Pragya Singh of Technopak Advisors said, "Having international brands on their portals helps e-tailers build credibility, reinforce leadership and enrich product offerings."