Entasis completes 20 years as retail solutions provider
By Satarupa Chakraborty | September 25, 2018
Entasis, a 360-degree retail solutions providing company, has completed 20 years in business. The company, having their wings spread in China as well, targets a worldwide expansion.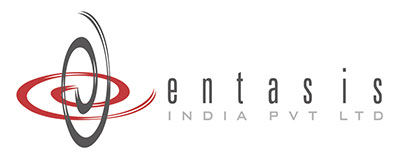 Delhi-based Entasis India, an end-to-end retail solutions providing company, has recently completed two decades in business. The company provides solutions that include design, execution, fitouts and retail tech solutions. Entasis India formed Entasis Tech a few years back; it takes care of retail tech solutions single-handedly.
Talking to Retail4Growth about the company's vision, Manish Chandra, Founder and Director, Entasis India, explained, "We are currently offering 360-degree solutions in terms of design, execution, fit-outs and retail technology solutions. The vision is to scale up in terms of quality and value chain of the services that we offer."
Entasis has a team strength of 125 people currently and has spread their wings in Hong Kong and China. The company is also looking to spread worldwide footprint.