EV maker Altigreen launches first retail dealership store in Bengaluru
By Retail4Growth Bureau | September 21, 2022
The company plans to expand to the top 40 cities in the next 6 months and establish a pan-India presence.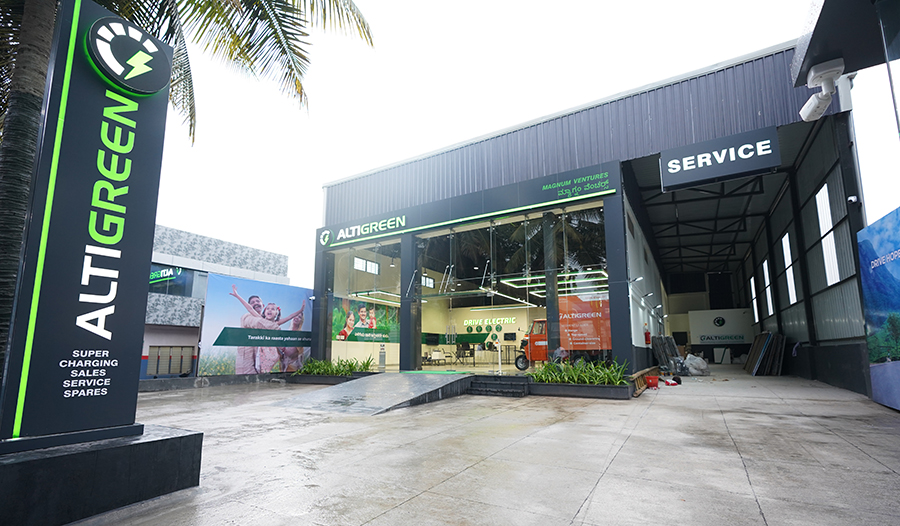 Leading EV maker Altigreen has launched its first retail dealership in Bengaluru. Altigreen informs that with the launch of this retail dealership, it is focusing on providing its consumers an enhanced and never-seen-before experience with world-class and modern infrastructure. The idea was to make the showroom space welcoming especially to all, "especially autorickshaw drivers walking in out of curiosity and ensure the dealership reflects the company's ethos of respect, empathy, and gaining the trust of consumers through transparent dialogue."
The showroom was inaugurated by Dr CN Ashwath Narayan, Minister for Higher Education, IT-BT, Science & Technology, Skill Development, Govt of Karnataka. Speaking on the occasion, Dr CN Ashwath Narayan said, "The concern for the environment has led people to increase their interest in electric vehicles. Not only this, but the cost of fuel can also decrease substantially as all it needs are few units of electricity. As per reports I was going through recently, the worth of the electric vehicles market would be INR 475 Billion by 2025. I congratulate Altigreen for opening its first dealership in the city. This dealership will make EVs more accessible to the people of Bengaluru and tempt them to transition from fossil fuels to Electric."
Dr Amitabh Saran, Founder & CEO, Altigreen, talking about Altigreen's expansion plans and future roadmap, said, "In the B2B segment, the company is well-positioned to cater to the needs of large institutional customers and intends to take leadership position. Altigreen further believes it is important to cater to the Market Load Operators (also referred to as the B2C segment) who contribute upto 80% of the overall market. The first retail dealership in Bengaluru is the start of our journey in establishing a national footprint. We intend to expand to the top 40 cities in the next 6 months."
Also speaking on the occasion, Dr MP Shyam, Owner, Magnum Ventures, said, "It gives us immense pleasure to partner with a strong brand like Altigreen. We firmly believe the future of mobility is electric and we wish to champion this cause. With Magnum Ventures – Altigreen's first retail dealership in Bengaluru, we are proud to display and sell Altigreen's world-class products under one roof."
The Bengaluru-based company is constantly ramping up its capabilities through innovation and has aggressive expansion plans to widen its pan-India presence and cater to the rising demand.