Flipkart finally launches own digital wallet
August 30, 2016
Aims at $1 bn of transactions by year-end with its UPI-linked PhonePe, to take on Paytm, Freecharge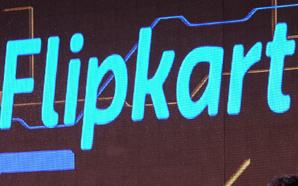 Flipkart, the country's largest e-commerce entity, has launched its own digital wallet, PhonePe.
This plugs a crucial gap in its payments game against rivals Snadeal and Paytm, backed by Chinese giant Alibaba.
Flipkart says it hopes for over $1 billion (Rs 6,600 crore) in transactions by the year-end from this move. PhonePe is integrated with the new Unified Payment Interface (UPI), allowing users to directly transact from their bank account and not store funds in their mobile wallet.
Flipkart had actually acquired PhonePe in April and then adopted UPI, which aims to make individual wallets irrelevant. Since then, it has redesigned the product and entered into a strategic tie-up with YES Bank, to convert PhonePe into a bank-backed wallet that allows users to do peer to peer transactions, buy goods or pay bills.
"We have some very very aggressive plans right now," said Sameer Nigam, chief executive officer of PhonePe, in a telephonic interview. "As a measure, we're looking to get to about 10 million active customers by the end of the year and probably 25-30 mn registered users in the same time."
Flipkart has been late to the payments game after its initial experiments failed. While rival Snapdeal acquired mobile recharge from Freecharge in April 2015 for $400 mn. Since then, Snapdeal brought former Airtel Money chief executive Govind Rajan to run the business, shifted its technology team to Bengaluru, focused on faster transaction time and forged partnerships with both YES Bank and MasterCard. It also expanded partnerships with retailers and business partners to reach out to more consumers.
Paytm, also backed by Alibaba, continues to dominate the digital wallet space, while expanding into e-commerce to convert a majority of its 100-plus mn users as customers to transact on its platform.
Each of these companies offer cash-back within the wallet, to entice users.
"UPI is a watershed moment in the digital payments industry, not only in India but worldwide. I'm thrilled that PhonePe and YES Bank are working together closely to spearhead the digital payments revolution in India," stated Binny Bansal, co-founder and group chief executive at Flipkart.
UPI, officially launched last week, itself makes closed wallets of companies irrelevant. Flipkart is banking on the UPI-integrated PhonePe to tap into the 75 mn users of Flipkart, Myntra and Jabong (the latter two its entities) to enable them to transact on its platform without worrying about storing money in a digital wallet.
"Our goal would be to get to a billion dollar run-rate by the year-end in transaction value processed," said Nigam. "Till date, payment gateways were playing in the merchant space and wallets were playing in the consumer, recharge and small B2B (business to business) space. In our case, it will work on both fronts."